Introducing Midleton Very Rare 2022 - The Pinnacle Of Irish Whiskey
Master Distiller Kevin O'Gorman unveils his second Midleton Very Rare vintage - and the 39th in the series - on 'Annual Vintage Day' 
Published Date: 23rd February 2022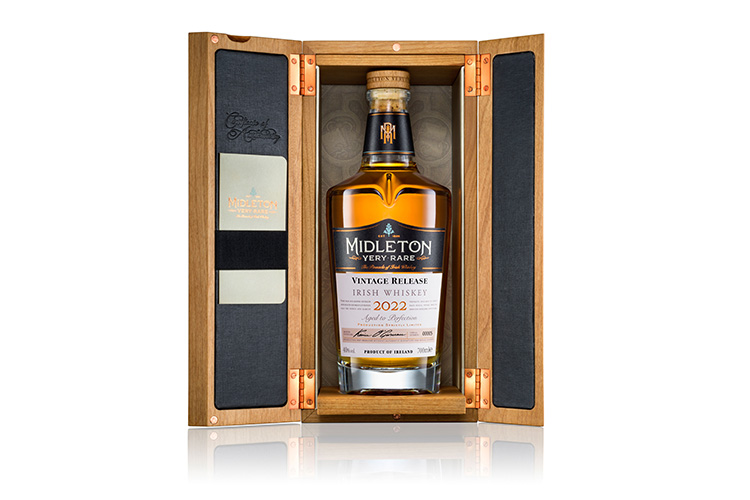 Irish Distillers, maker of some of the world's most enjoyed whiskeys, has unveiled the eagerly awaited second Midleton Very Rare annual vintage to be released by Master Distiller Kevin O'Gorman.
For the 39th edition in the renowned and highly collectable range, OGorman and the team of highly skilled whiskey makers at Midleton distillery, Co. Cork, once again enjoyed the pick of the finest whiskeys in the distiller's inventory.
The Midleton Very Rare legacy began over four decades ago when the then masters, ever keen to create exemplary expressions, began setting aside small amounts of exceptionally performing whiskey for a new luxury offering in the world of Irish whiskey. Today, Midleton Very Rare is globally renowned as the pinnacle of Irish whiskey.
Drawing heavily from Midleton's much-coveted 'A2' traditional stone warehouse dating back to the 1860s, O'Gorman and his team selected a blend of single pot still and single grain whiskeys from the inventory to create a whiskey worthy to carry the name of Midleton Very Rare for the latest annual vintage.
Featuring whiskeys aged between 12 and 33 years matured in lightly charred first fill and refill ex-bourbon American oak barrels, O'Gorman continued to draw on his wealth of experience of both distillation and maturation to maintain a significant contribution from the excellent single grain whiskeys in Midleton's inventory, while once again allowing the pot still component to express itself within a delicately blended vintage.
"As with any Midleton Very Rare Vintage, we start the search for our perfect components many months in advance, in a bid to create the luxurious, balanced aroma and taste profile for which this annual release is renowned," explains O'Gorman. "Drawing predominantly from our historic A2 warehouse, we have selected a blend of whiskeys that work together beautifully - from superb grain whiskeys dating back to 1989 with beautiful floral and rosewater notes, to some truly wonderful pot still whiskeys from 2009 that offer a delightful fruit element with citrus."
Beginning the search for the perfect blend from Midleton's inventory in summer 2021, O'Gorman and the Midleton team sampled whiskeys from hundreds of casks that have been set aside over many years for potential inclusion in a prestigious Midleton Very Rare annual vintage.
Focusing on a small collection of casks considered to be at their optimal moment for selection, O'Gorman then worked with three prototypes that all offered an experience worthy of the pinnacle of Irish whiskey, only settling on his ultimate selection after taking all three home for a weekend of final tasting and consideration.
"We were delighted to create three incredibly strong liquids for consideration, all worthy of becoming a Midleton Very Rare annual vintage," adds O'Gorman. "In the end, I kept returning to the vintage we are launching today, a stunning whiskey bursting with notes of fruit and citrus, a palate of caramelised red apples, orange zest with luscious, sweet, decadent waves of creme brulee, and culminating in a rich and lasting finish."
In keeping with the traditions of the Midleton masters, part of the job for O'Gorman and his team was to check the progress of those whiskeys already set aside for potential future inclusion, as well as to lay down the finest new distillate.
Blender Deirdre O'Carroll explains: "Our annual Midleton Very Rare vintage is not only a unique opportunity to re-nose some of the very finest whiskeys in our inventory, but also to consider which distillates and casks we should place into warehouse A2 for our forward planning. This is an extremely enjoyable experience knowing that some of these casks that we've put aside may be selected as part of a vintage many years from now."
Bottled from a single vatting during January 2022 at 40% ABV, Midleton Very Rare 2022 will be available over the coming months in the USA, Canada, Global Travel Retail, Europe, Australia, and Asia at the RRP of €200.
More Whisky News
Distillery of the Month: November 2023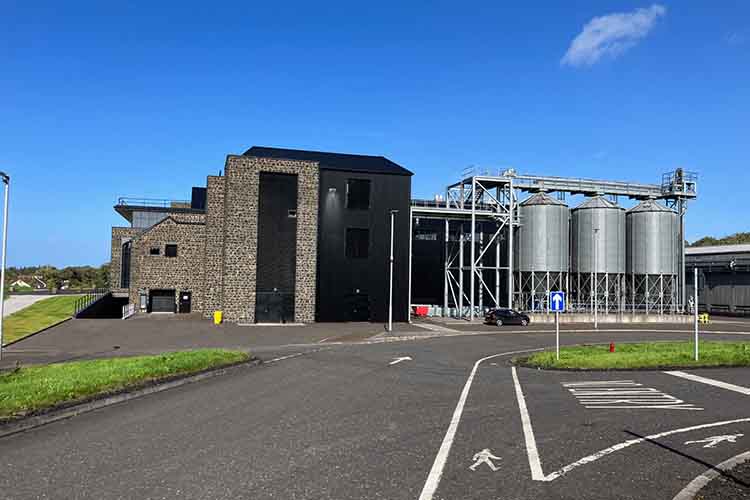 Planet Whiskies visited the new Bushmills Distillery in Northern Ireland on the 25th and 26th of September. Read our review of the experience of Bushmills and Northern Ireland at Planet Whiskies tour of Bushmills and Northern Ireland
You can also read the whole section about Bushmills Distillery at Bushmills Distillery Information on Planet Whiskies... So Bushmills is Planet Whiskies Distillery of the Month title for November 2023
Get Newsletter
Subscribe to our newsletter to get latest news, popular news and exclusive updates.