Lagavulin™ Launches 21 year old Single Malt As their annual Limited-Edition Jazz Bottling
Published Date: 13th September 2019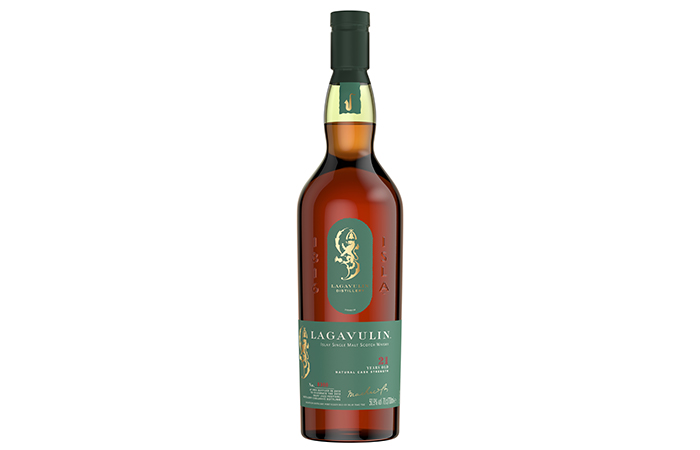 Lagavulin Distillery has announced the release of a new 21 year old limited-edition Single malt bottling to celebrate 21 years of Islay Jazz Festival.

The annual festival, which is promoted by Jazz Scotland and the Islay Arts Association will take place this year Friday 13th September to Sunday 15th September at venues across the island, including various distilleries. The Lagavulin Jazz Festival bottling has been a sell-out success since its launch in 2011 and the annual release of the exclusive bottling has since become a key moment in the whisky calendar.

The eighth expression of its commerative bottling of the annual event, Lagavulin Islay Jazz Festival 2019 is an exclusive run of 2,004 bottles available to purchase from the Lagavulin distillery from the 13th September. Speaking on the 2019 release, Colin Gordon, Distillery Manager at Lagavulin adds: "The Islay Jazz Festival has become a pilgrimage for many Scotch adorers around the globe and this year's 21 year old bottling looks set to be an extra special edition as we celebrate 21 years of the festival."

Matured in a combination of refill American Oak Hogshead and freshly-charred hogsheads casks, Lagavulin Islay Jazz 2019 has an initial aroma of dried fruits, mingling with a maritime, almost briny smokiness. Creamy sandalwood and vanilla tempers the fire within and leads through to a winelike, almost treacly sweetness. Final crisp notes of smoky bacon, eucalyptus and a hint of gunpowder dryness come through on the finish, stemming from the unique 21 years in the cask and Lagavulin's classic peat distillery character.

Lagavulin Islay Jazz 2019 will retail at RSP £395 per 70cl bottle with only 2,004 bottles available and is bottled at 50.9% ABV.
More details about Lagavulin 21 year old Jazz Limited Edition
No. of bottles: 2,004
Available from: Only available to purchase at the Lagavulin Distillery
Age: 21 years old
Sweet and smoky aromas with spicy flavours, followed by a smoky finish.
<< Read more about Lagavulin Distillery
<< Buy Single Malts from Lagavulin Distillery

<< View Scottish Single Malts on Planet Whiskies
<< Back to all the latest whisky news brought to you by Planet Whiskies