Jura Whisky launches smooth and vibrant Sherry Cask 12 Years Old exclusive to Asian market
Published Date: 23rd July 2020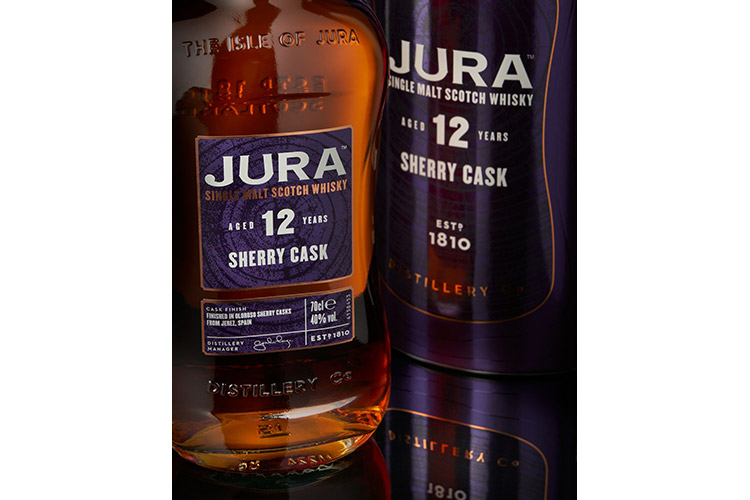 Jura Whisky has released a new sherry finished 12 Years Old single malt Asia exclusive launching in Taiwan. Jura 12 Years Old Sherry Cask uses only unpeated spirit finished using the finest Spanish Sherry casks to deliver a smooth, well rounded and rich whisky for the Asian market.
The vibrant new release has been created exclusively for the Taiwanese market and becomes the latest addition to Jura's permanent Signature Series.
The latest release from the tiny island community distillery is vibrant and full of character, like the islanders who make it. It has been carefully distilled using Jura's exceptionally tall stills and matured in American White Oak ex-bourbon barrels before being finished exclusively in the finest hand selected aged Oloroso sherry casks from Jerez, Spain.
This rich, fruity and vibrant 12 year old single malt unites the heart of Jura with the soul of Spain to create a single malt celebrating the classic Jura character. With added depth from its Sherry finish, the lively whisky perfectly captures the warmest of Jura welcomes, enhanced by the flair of a Spanish Sherry finish, promising life in every drop.
Gregg Glass, Whisky Maker & Blender at Whyte & Mackay, commented: "In bringing together the unique passion and influence of Jura, with the flair and vibrancy of our Sherry making partners of Jerez, this 12 Years Old showcases a richly dark and fruity character for the Asian market. The new release has a sweet warmth with rich flavours and fruity notes which we know will appeal to those looking to experience a classic Jura single malt together.
The classic style of Jura evokes the early years of modern distillation at the distillery following its reopening in 1963; a time when our tall stills and unpeated malt created a character full of fruit and vibrancy. It is this distinctive style which we wanted to bring to the Taiwanese market on an exclusive basis, demonstrating our commitment to introducing innovative new whiskies in Asia."
Jura 12 Years Old Sherry Cask is defined by plums and fresh fruit, with toffee, sweet spices and underlying citrus notes; capturing both Jura and Spain perfectly. Sherry soaked raisins and dark toffee merge with fig, mango, grilled banana and Seville orange zest. These beautifully merge and develop into sweet cassia bark and bergamot, with coffee and liquorice notes to finish, creating a vibrant yet warming flavour.
Each bottle of Jura Whisky is a celebration of its island home and embodies the passion of those who make it. This remote Scottish island provides the canvas from which these dedicated islanders take their inspiration, and the distillery provides the means by to bring this to life through whisky making.
Jura 12 Years Old Sherry Cask Single Malt Whisky is available throughout Taiwan priced at RSP 1050 NT.
More Whisky News
Distillery of the Month: November 2023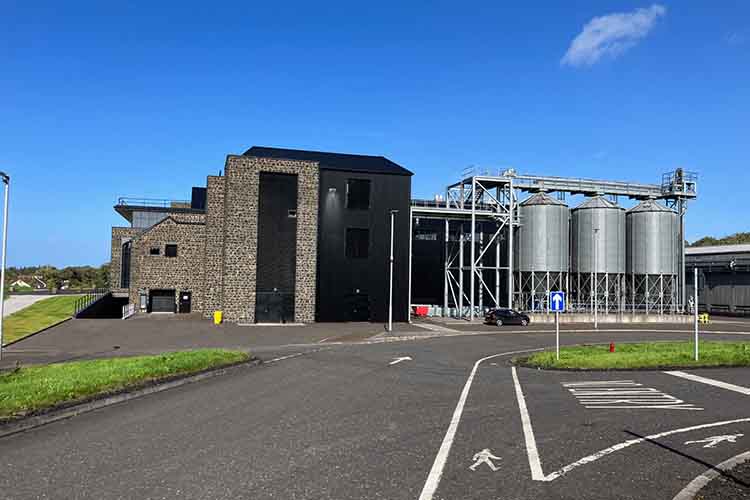 Planet Whiskies visited the new Bushmills Distillery in Northern Ireland on the 25th and 26th of September. Read our review of the experience of Bushmills and Northern Ireland at Planet Whiskies tour of Bushmills and Northern Ireland
You can also read the whole section about Bushmills Distillery at Bushmills Distillery Information on Planet Whiskies... So Bushmills is Planet Whiskies Distillery of the Month title for November 2023
Get Newsletter
Subscribe to our newsletter to get latest news, popular news and exclusive updates.