Jura celebrates momentous year with release of new Prestige Range
The Single Malt Maker reveals Rare Vintage Jura 1988 and Jura 28 Year Old, single malts perfected over decades.
Published Date: 11th December 2018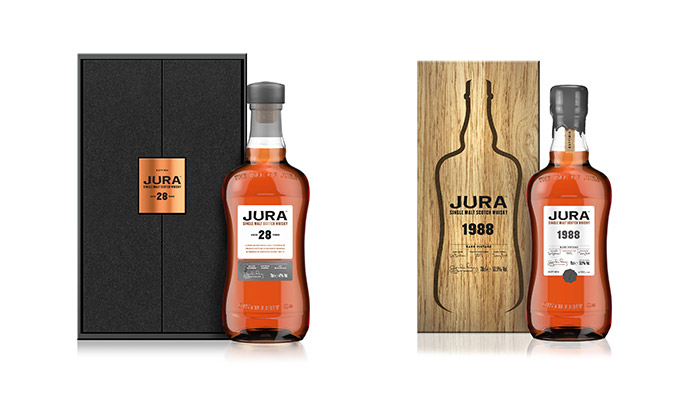 To mark the end of a monumental year for Jura Single Malt Whisky, the brand has revealed the first in the development of a new Prestige Range, showcasing some old and rare stocks from Jura's whisky making history.
In March 2018, Jura Single Malt Whisky made waves with the unveiling of a full rebrand and re-launch for the brand globally. Featuring a new house style which for the first time brought together sweet and smoky flavours in each expression; the malt whisky maker revealed ten new and unique whiskies available across two new permanent ranges for the domestic and travel retail markets, as well as an innovative new bottle and carton design.
The new range of rare and aged expressions aims to continue the fantastic response the brand has received from whisky fans all around the world since its re-launch and further explore the brand's new house style.  Launching with the Rare Vintage Jura 1988 created to capture unique moments from the whisky's island home; the first expression in the new range will be available in select domestic markets globally. Meanwhile in travel retail an aged Jura 28 Year Old will be available in limited quantities annually.
Rare Vintage Jura 1988 
Jura 1988 is an extraordinary single malt, true to the full depth and character of Jura's house style. The 30-year-old malt whisky has been matured in small batch Bourbon barrels and finished in 20-Year-Old Tawny Port Pipes, for a sweet and subtly smoky drinking experience.
Crafted through time and patience, the aged single malt has been cared for by three devoted distillery managers, with a collective 90+ years' service at Jura to date. Beginning its life in 1988 under the watchful eye of then Distillery Manager, Willie Tait laid down the precious cask awaiting its future reveal. Tenderly watched over by Tait until 2005, when long term distillery worker turned Distillery Manager, Willie Cochrane, took over its safe-keeping. Following Cochrane, the cask was guarded by the now Distillery Manager, Graham Logan, who took to the helm in 2016. As a result, this incredible bottling is a true labour of love and sure to reveal many tales from the island's home.  
Jura Rare Vintage 1988 is first matured in American White Oak small batch ex-Bourbon barrels, delivering a sweetness that features delicate flavours of honey, vanilla, lemon cake, baked apple and a touch of peat. The spirit is then enhanced by several years of maturation in the finest hand-selected 20-Year-Old Tawny Port Pipes, sourced from the Symington Family Estates, lending notes of black forest fruits and coffee on the nose and red berries and liquorice to taste.  
There are only 1406 bottles of this release (53.5% ABV – Cask Strength), which is natural colour and non-chill filtered, and delivers a whisky experience that is as close as you can get to tasting straight from the cask. This is the first in a number of vintage releases from the brand.
<< Buy Rare Vintage Jura 1988 online today for £650
Jura 28
Jura 28 Year Old, a new permanent expression, will be available annually in limited quantities in global travel retail. This super aged malt whisky embodies the ingenuity of Jura's whisky makers through the years.
This characterful single malt is matured in freshly emptied American White Oak, ex-Bourbon barrels and sits patiently for many years, protected from the island elements. It develops a sweetness with a touch of peat, before being finished in aged Amoroso sherry butts, revealing a deep aroma and flavour, with notes of lemon and vanilla on the nose and coffee, almond and fruit to taste.
Bottled at 47% ABV, non-chill filtered and natural colour, this release is available as a travel retail exclusive with an RSP of £399. The bottle is packaged in an eye-catching display case, making it a welcome addition for collectors and whisky fans alike. 
Gregg Glass, Whisky Maker & Blender said:"As an island, Jura has been dedicated to producing the finest whiskies by generations past and present and we are in an exceptionally privileged position to have a range of rare and aged stocks. Both our new expressions are a fitting way to celebrate and share our island's incredible heritage of whisky making with our growing, global community."  
Jura Rare Vintage 1988 is now available in select domestic markets globally, RSP £650.
Jura 28 Year Old will be available in duty free retailers globally from late December 2018, including select World Duty Free 'World of Whiskies' stores, RSP £399.
Tasting Notes
Jura Rare Vintage 1988 (Cask Strength – 53.5% ABV)  
Colour – Mahogany Gold
Nose – Black Forest fruits, coffee and blackberries
Palate – Red berries, caramel and liquorice
Jura 28 Year Old (47% ABV)  
Colour – Amber gold
Nose – Pear, fudge, lemon and vanilla
Palate – Coffee, pineapple, almond and fruit cake
<< View Jura Scottish Single Malts

<< Read more about the Jura Distillery
<< Back to all the latest whisky news brought to you by Planet Whiskies
Distillery of the Month: November 2023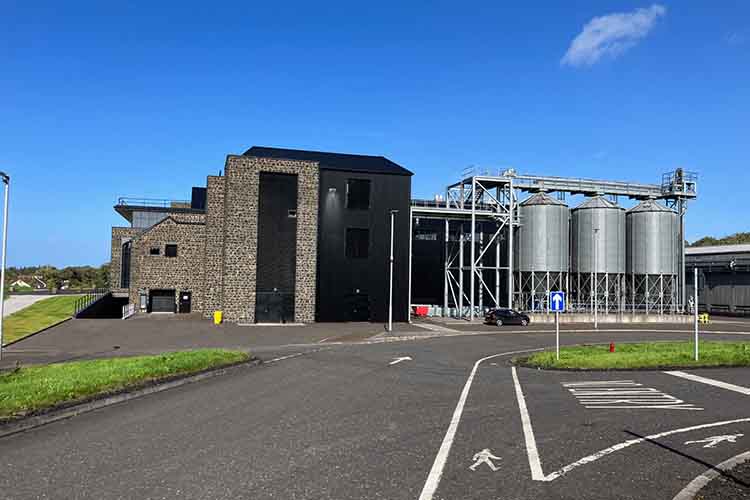 Planet Whiskies visited the new Bushmills Distillery in Northern Ireland on the 25th and 26th of September. Read our review of the experience of Bushmills and Northern Ireland at Planet Whiskies tour of Bushmills and Northern Ireland
You can also read the whole section about Bushmills Distillery at Bushmills Distillery Information on Planet Whiskies... So Bushmills is Planet Whiskies Distillery of the Month title for November 2023
Whisky Advent Calendars 2023
Get Newsletter
Subscribe to our newsletter to get latest news, popular news and exclusive updates.