Limited edition single malt celebrates Scandinavian heritage and Highland Park's Orcadian home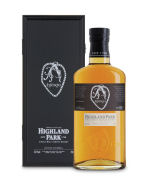 In recognition of its Scandinavian heritage and newly refurbished Orcadian distillery visitor centre, Highland Park is launching a limited edition single malt, Hjärta. The bottling, which means heart in old Norse, captures the historic bond between Scandinavia and Orkney.
Until 1468 Orkney was under Nordic rule and the islands passed to Scotland when King James III of Scotland was betrothed to Margaret, daughter of King Christian I of Denmark and Norway. Orkney has never forgotten its Scandinavian heritage and Hjärta has been launched to mark the total refurbishment of Highland Park's visitor centre, itself a celebration of the rich history of the islands.
Hjärta is at the very heart of Viking culture and language, and provides the inspiration for this latest offering from Highland Park. It is an intense 12 year old cask strength single malt (58.1% abv) and embodies a combination of rich dried fruits, aromatic spice and heather, citrus and fresh lemon peel and finishes with Highland Park's trademark balance of aromatic peat and heather honey sweetness.
Rich in flavour delivery, the taste is described by Max MacFarlane, Highland Park's Whisky Maker, as "a powerful youthful enthusiasm with toffee sweetness and hints of coconut subsiding to a beautiful balance of sweet, heather peat smokiness. One long and gentle smokey taste completes the finish."
The striking Hjärta icon, designed by Andy Bowman, Head of Design at Mountain Design in Glasgow, takes pride of place on the limited edition bottle. As a keen explorer and acknowledged expert on the Orkney Islands, Andy took his inspiration for the design from the ancient Viking stone carvings found on Orkney to create this unusual emblem with its distinctive heart shape.
Jason Craig, Global Controller of Highland Park, explains: "Throughout past and present day history, Orkney's links with Scandinavia remain strong and this is reflected within our visitor centre and this recent addition to the Highland Park product portfolio. When you make the journey to the Highland Park distillery all that history seeps through; the connection between the harsh, yet exceptionally beautiful environment, the ancients of old and the whisky that is crafted here; it is all significant and I believe that we have captured that through the very essence of Hjärta."
The newly refurbished five star visitor centre at the Highland Park distillery, brings the integral relationship between Orkney and Scandanavia to life. The Hjärta icon is featured prominently in the visitor centre, the heart and home of this world renowned and award winning single malt.
Visitors can enjoy a dram at the bespoke tasting bar featuring Orkney dry-stone walling and traditional oak reclaimed from an original Highland Park washback, previously used for the fermentation stage of single malt production. A new cask education area highlights the vital role of the exceptional sherry oak casks used to develop the distinctive richness and multi-dimensional complexity of the whisky.
Each of the 3,924 bottles of the Hjärta limited edition are presented in a solid wooden box with silver screen printing together with a bespoke booklet depicting the rugged landscape of Orkney and the Highland Park visitor centre – a must see destination for visitors to the island.
Hjärta is available for sale at the distillery in Kirkwall and also on the Highland Park website www.highlandpark.co.uk RRP £65.
Read more about Highland Park Distillery
<< View the whole range of Highland Park Single Malts
<< Back to all the latest new brought to you by Planet Whiskies
Distillery of the Month: November 2023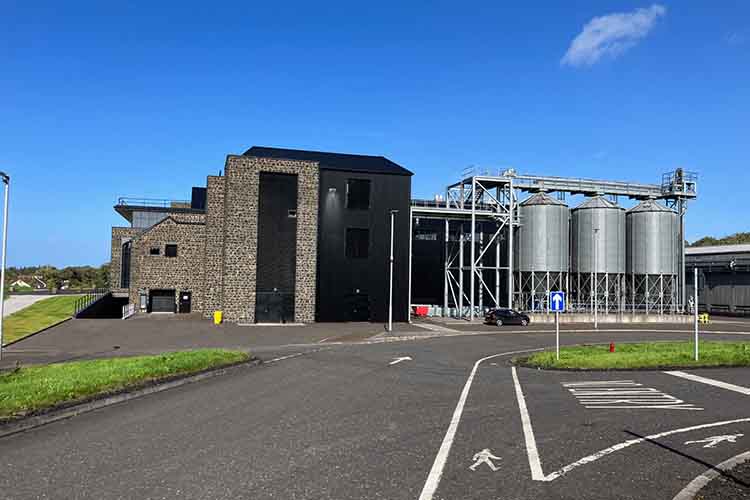 Planet Whiskies visited the new Bushmills Distillery in Northern Ireland on the 25th and 26th of September. Read our review of the experience of Bushmills and Northern Ireland at Planet Whiskies tour of Bushmills and Northern Ireland
You can also read the whole section about Bushmills Distillery at Bushmills Distillery Information on Planet Whiskies... So Bushmills is Planet Whiskies Distillery of the Month title for November 2023
Get Newsletter
Subscribe to our newsletter to get latest news, popular news and exclusive updates.