Chivas Regal and Filmaid International launch global brand partnership in Cannes - 16th May, 2011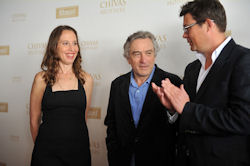 FilmAid Founder Caroline Baron, FilmAid President Iliane Ogilvie Thompson and long-time FilmAid supporter Robert De Niro celebrate launch. Chivas Regal, the world's original luxury Scotch whisky and Official Partner of the Festival de Cannes, today announced a new global brand partnership with the charity FilmAid International.
The official launch celebration of the partnership took place in Chivas House on the Croisette in Cannes and was attended by FilmAid Founder Caroline Baron, FilmAid President Iliane Ogilvie Thompson and long-time supporter of FilmAid and President of the Jury of this year's Festival de Cannes, Robert De Niro.
The partnership will see Chivas Regal and FilmAid working together to help, educate and inspire communities in need through the power of film. An initial donation of $100,000 (US) was made by Chivas Regal to support FilmAid projects across the world.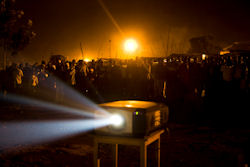 FilmAid International is a humanitarian organisation that harnesses the power of film to educate and bring hope to refugees and other communities in need around the globe. Founded in 1999 during the Balkan crisis, FilmAid works in partnership with the United Nations refugee agency (UNHCR) and other global aid organisations to bring film and video programmes that inform, inspire and empower to more than 1 million people.
Chivas Regal has a history of supporting cinema, having played a starring role at many of the world's most celebrated events. Now in its third year as Official Supplier of the Festival de Cannes, Chivas Regal continues to strengthen its position in, and commitment to, cinema.
To mark the launch, Chivas Regal commissioned Magnum Photos to create an exhibition of the work of FilmAid, a selection of which is on display in Chivas House.
James Slack, Brand Director, Chivas Regal, says: "The work of FilmAid is truly inspirational and we are delighted to support the amazing work they do around the world.
"The partnership aligns well with values that Chivas Regal is passionate about: brotherhood, generosity, integrity and a social awareness for the world in which we live. The partnership with FilmAid provides our customers with a tangible proof-point of these values while reinforcing our commitment to film and cinema whether it be here in Cannes or among some of the most needy communities in the world."
Liz Manne, Executive Director of FilmAid, says: "We at FilmAid International are delighted by our new partnership with Chivas Regal. Their dedication to cinema makes them the perfect partner for FilmAid, which brings cinema to those most in need of the inspiration and education that film can provide. We look forward to developing this partnership with Chivas in the future."
<< Back to all the latest whisky news brought to you by Planet Whiskies
Distillery of the Month: November 2023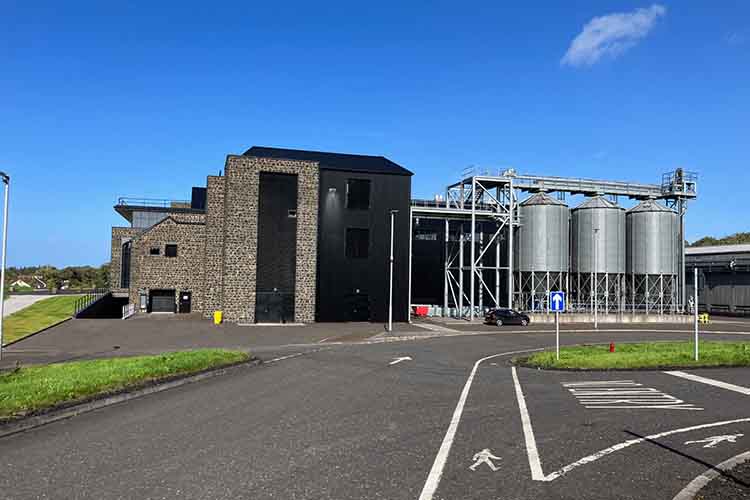 Planet Whiskies visited the new Bushmills Distillery in Northern Ireland on the 25th and 26th of September. Read our review of the experience of Bushmills and Northern Ireland at Planet Whiskies tour of Bushmills and Northern Ireland
You can also read the whole section about Bushmills Distillery at Bushmills Distillery Information on Planet Whiskies... So Bushmills is Planet Whiskies Distillery of the Month title for November 2023
Whisky Advent Calendars 2023
Get Newsletter
Subscribe to our newsletter to get latest news, popular news and exclusive updates.