Chivas and Canana Present a Partnership Inspired by Friendship - 14th January, 2013
Canana directors Gael Garcia Bernal and Diego Luna to create two films inspired by friendship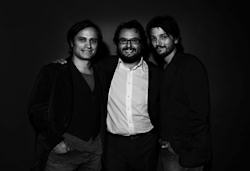 Chivas Regal, the original luxury whisky, is excited to announce a unique collaboration with Canana – the arthouse Mexican production company, founded by life-long friends Gael Garcia Bernal, Diego Luna and Pablo Cruz, and led by Julián Levin. Chivas has partnered with Canana to produce two short films about modern male friendship, the first of which is set for release in January 2013, followed by the second in early February.
The collaboration marks the second phase of Chivas' successful 'Here's to Real Friends' campaign and will see Canana bring modern brotherhood to life with a story about three life-long friends told in two short English language films – the first film directed by Diego and the follow up by Gael. This is the first time the two directors have worked together in this way, each directing a story around the same characters. Both films are produced by life-long friends Julian Levin and Arturo Sampson and written by childhood friend, Alonso Ruizpalacios, staying true to the friendship theme.
Set in Mexico, the filmsexplore themes of trust, forgiveness and acceptance in friendship as they follow the adventures of three life-long friends. A comic yet thought provoking story unfolds in the first film as the characters re-connect and explore how they have changed individually – and what impact this has on their relationship. Viewers will have to wait until the release of the second film, directed by Gael, to see what happens to these friends over time.
An exclusive trailer for the project, which gives fans a sneak peek into the world of Canana and the real life friendships that inspired the films, can be viewed at www.chivascanana.com.
Commenting on the collaboration, Canana founder and director of the first short, Diego Luna said, "We founded Canana so that we could work with our friends to make films in a way that felt different. Gael is like a brother to me, so it will always be exciting to work hand in hand."
Adds Gael Garcia Bernal, "This is the first time Diego and I have worked together in this way – directing a film each, which work in succession as part of the same story. We have different directorial styles so it will be interesting to see how that comes across interpreting this story with the same characters."
Created by brothers James and John Chivas and shared by friends around the world, Chivas understands that friendship and brotherhood are a vital source of inspiration and support for men.
Global Brand Director for Chivas Regal, James Slack said, "The partnership with Canana is an exciting project for us. We wanted to work with a company that understood friendship in the same way that we do. We were founded by two ambitious brothers and their values of generosity, brotherhood and friendship have remained at the heart of Chivas. Canana mirrored these values, founded by friends who followed their shared passion and found success. We look forward to seeing the reaction to these films from our Chivas fans around the world."
More about the partnership, including an introduction to Canana and the makers of the films, can be viewed at www.chivascanana.com.
<< Back to all the latest whisky news brought to you by Planet Whiskies
Distillery of the Month: November 2023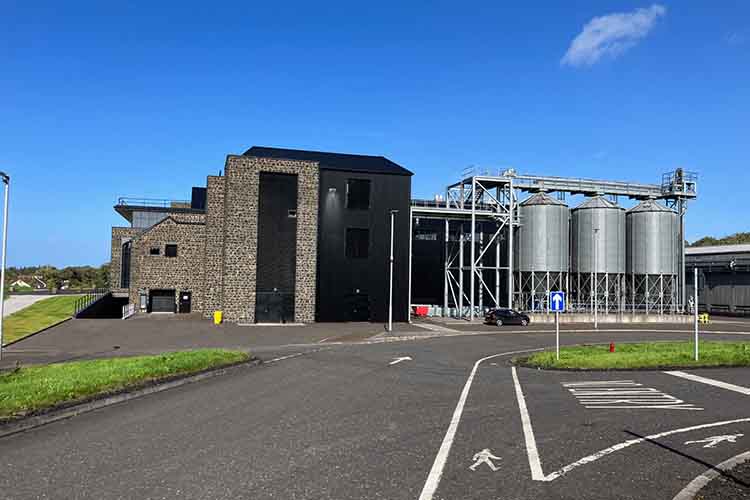 Planet Whiskies visited the new Bushmills Distillery in Northern Ireland on the 25th and 26th of September. Read our review of the experience of Bushmills and Northern Ireland at Planet Whiskies tour of Bushmills and Northern Ireland
You can also read the whole section about Bushmills Distillery at Bushmills Distillery Information on Planet Whiskies... So Bushmills is Planet Whiskies Distillery of the Month title for November 2023
Get Newsletter
Subscribe to our newsletter to get latest news, popular news and exclusive updates.