Chivas 18 Launches Exclusive Limited Editions with top Designer Pininfarina - 2nd January 2013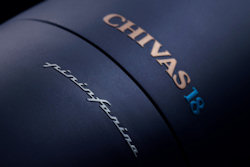 Chivas 18, the world's No. 1 ultra-premium Scotch whisky, is highlighting its luxury credentials with the launch of Chivas 18 by Pininfarina, a series of exclusive limited editions created in collaboration with the prestigious Italian design company.
With a strong shared heritage in luxury and craftsmanship, Chivas 18 has collaborated with Pininfarina, for its ability to encapsulate the brand's modern and luxurious character.
Each limited edition features a bottle of Chivas 18 and captures Pininfarina's design cues on the metallised crest, while its logo is emblazoned on the capsule and neck wrap.
The first design is based on a streamlined drop, giving a sense of movement that is inherent to Pininfarina's designs. The design has a rich blue, metallic finish outer case, reminiscent of the metal work for which the Italian company is best known and a wood veneer that represents the oak casks used in the ageing of Chivas 18. Units are expected to retail at £90*.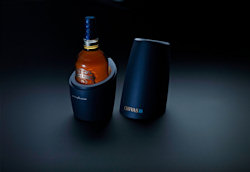 The second expression of the partnership features the same design cues of the first but taken to a further level by featuring a solid wood inlay and a more aerodynamic shape. It presents the limited edition bottle and includes two glasses which echo the drop design. Each unit created is individually numbered to highlight its exclusivity and will retail at £360*.
Chivas 18 Mascherone by Pininfarina
Inspired by the Mascherone (the original wooden frame that was used to refine new automobile shapes) the Chivas 18 Mascherone by Pininfarina marks the pinnacle of the partnership. Hand assembled in Cambiano by Pininfarina, it features an oak internal structure, clad in aluminium. Mirroring the elegant precision of Pininfarina's celebrated automotive innovations, only five of this collector's piece will be on display globally and individual pieces will be made to order on request. A light, found at the base, brings this artistic piece to life. Price on application.
James Slack, Chivas Regal's Brand Director, comments: "The Chivas 18 by Pininfarina Limited Editions are distinctive designs that will speak to our customers – modern gentlemen who seek style and substance in the brands they connect with. Pininfarina is an excellent fit with Chivas 18 and we are confident that these exclusive limited editions will continue our line of successes with previous Chivas 18 partnerships."
Chivas 18 by Pininfarina will be available globally, including USA, UK, Russia, China and Travel Retail from January 2013.
<<To see the history and buy whiskies from Chivas Brothers
<< Back to all the latest whisky news brought to you by Planet Whiskies
Distillery of the Month: November 2023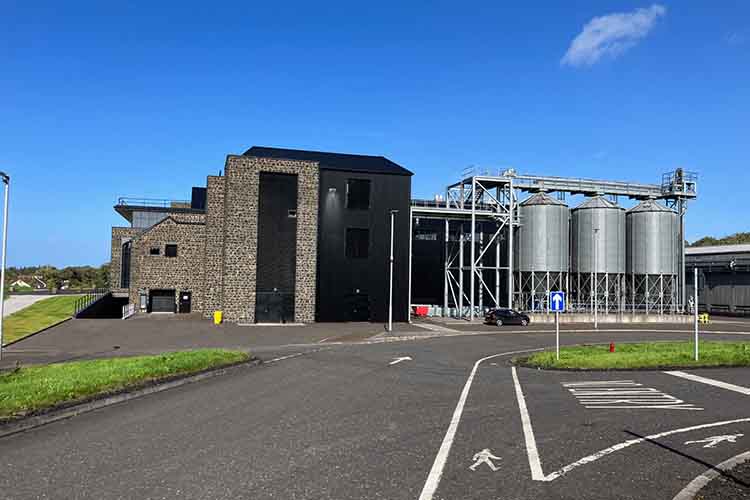 Planet Whiskies visited the new Bushmills Distillery in Northern Ireland on the 25th and 26th of September. Read our review of the experience of Bushmills and Northern Ireland at Planet Whiskies tour of Bushmills and Northern Ireland
You can also read the whole section about Bushmills Distillery at Bushmills Distillery Information on Planet Whiskies... So Bushmills is Planet Whiskies Distillery of the Month title for November 2023
Get Newsletter
Subscribe to our newsletter to get latest news, popular news and exclusive updates.