Benromach Distillery launches new limited-edition whiskies matured in Polish Oak. Only 590 bottles are available
Published Date: 11th April 2023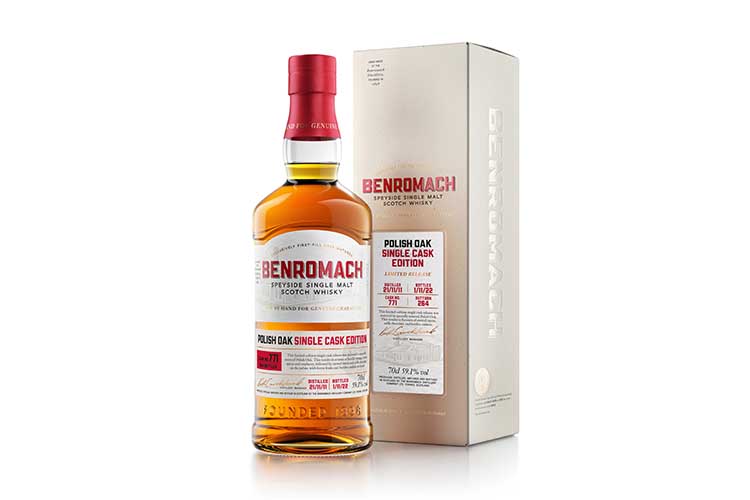 Benromach Distillery in Speyside has launched a collection of five limited-edition, single-cask whiskies, matured in Polish oak casks - with only two of the casks available exclusively in the UK.
To create these unique whiskies, Benromach lightly peated spirit was filled into the five casks in 2011 and spent a decade maturing in dunnage warehouses at Benromach to achieve a smoky, sweet flavour, full of rich fruits and spicy notes.
With two of the five single casks earmarked specifically for the UK, only 590 bottles are available for purchase at a retail price of £95 each.
The whiskies differ in both flavour and strength depending on the cask. With an ABV of 59.1%, Cask 771 has aromas of Seville orange and chocolate raisin, overlaid with a hint of aniseed.
Meanwhile, whisky from Cask 772 has an ABV of 58.6% and a nose of rich stewed fruit with sweet forest fruit, toffee and baked apple. Both have a full and long finish with bonfire embers.
Keith Cruickshank, Distillery Manager at Benromach, said: "Polish oak has long been known for being a fantastic quality oak for whisky maturation, due to the strength and thickness of the wood, as well as the depth of character it brings to the flavour. This is something that can be seen in abundance in our recently released Polish Oak single casks which have spent over a decade maturing in this wood, gifting the Benromach subtly smoky spirit with rich dried fruit, chocolate and toffee notes.
"As every cask is unique, these two single cask releases have different characteristics due to the variations brought through cask maturation. While one is slightly spicy with Seville orange and aniseed, the other is sweet with blueberry, toffee and baked apple.
"We have a very limited number of Benromach Polish Oak available for the UK market and expect there to be a lot of interest from whisky enthusiasts and those searching for something a little different."
For more information on Benromach Distillery or Benromach Polish Oak, please visit: www.benromach.com
More Whisky News
Distillery of the Month: November 2023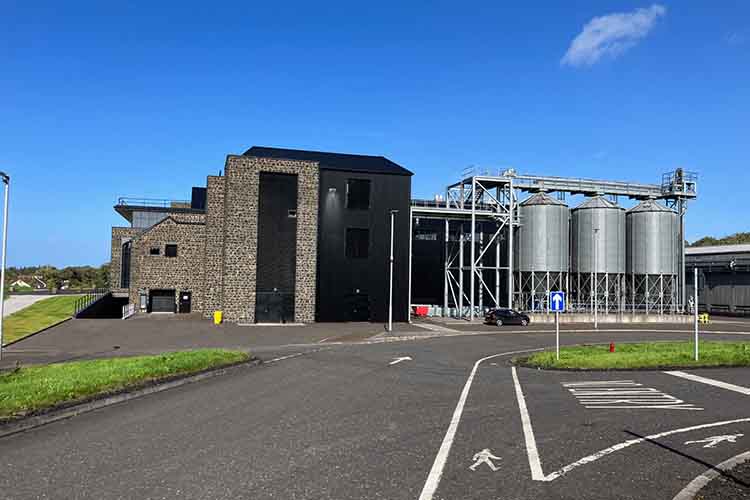 Planet Whiskies visited the new Bushmills Distillery in Northern Ireland on the 25th and 26th of September. Read our review of the experience of Bushmills and Northern Ireland at Planet Whiskies tour of Bushmills and Northern Ireland
You can also read the whole section about Bushmills Distillery at Bushmills Distillery Information on Planet Whiskies... So Bushmills is Planet Whiskies Distillery of the Month title for November 2023
Get Newsletter
Subscribe to our newsletter to get latest news, popular news and exclusive updates.