Latest Whisky News - Benriach and Glendronach join craft distillers in supporting Japan - 4th April, 2011
BenRiach and GlenDronach are two of seven independent Scottish distilleries collaborating to produce a unique whisky and donate all proceeds to the disaster relief effort in Japan.
Each of the seven distilleries, representing the best craft producers in the Scotch whisky business, is donating a cask of its single malt that will be expertly blended to create a limited edition whisky, appropriately called The Spirit of Unity.
The seven are Arran, BenRiach, Bladnoch, GlenDronach, GlenGyle, Kilchoman and Springbank. For whisky fans, they represent acclaimed malt whisky regions - in Islands, Speyside, Highland, Islay, Campbeltown and Lowland.
The seven casks will be vatted, blended and bottled at BenRiach's Newbridge production facility, with Master Blender Billy Walker overseeing the operation. The bottles will then be despatched from Newbridge for worldwide distribution.
The connections between the malt whisky industry and Japan are strong as few consumers are as passionate about malt whisky as the Japanese and it has been major export market for many years.
The combined contribution will produce approximately 2,000 bottles with 1,200 available in the UK. The remainder will be shipped to Japan with some being donated for sale in New Zealand to assist with relief in the aftermath of the Christchurch earthquake. It is expected that the release will be oversubscribed as soon as it is made available.
With the support of suppliers and partners, including retailers, a conservative estimate is that at least £50,000 will be donated to the relief effort.
The producers will offer the limited bottling available through two leading online whisky retailers - Royal Mile Whiskies and Loch Fyne Whiskies - and in their respective shops in Edinburgh, London and Inveraray.
Not a penny of profit will be taken from the project by any of the parties involved, with the packaging being donated free of charge by Chesapeake Branded Packaging.
The Spirit of Unity will be available in store and for despatch by the end of April, with details being posted on the websites of the distillers. Pre-orders at £59 per bottle (+p&p) are now being taken at www.royalmilewhiskies.com and www.LFW.co.uk
See all the Single Malts Whiskies from BenRiach Distilery
Read more about the history and see contact details for BenRiach distillery
<< Back to all the latest whisky news brought to you by Planet Whiskies
Distillery of the Month: December 2023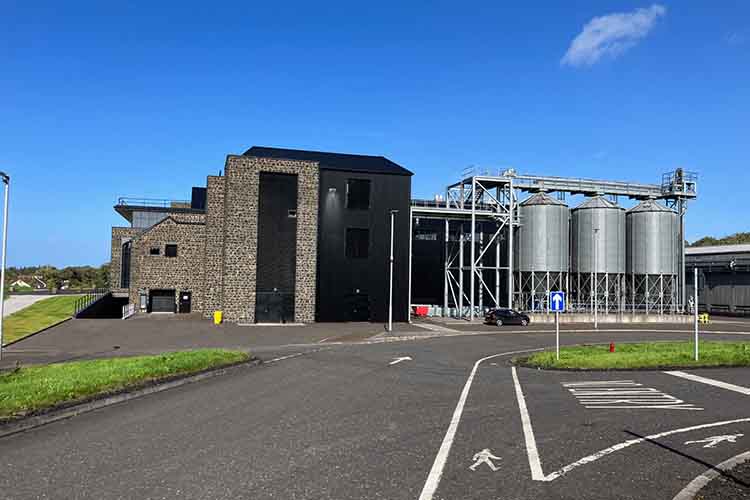 Planet Whiskies visited the new Bushmills Distillery in Northern Ireland on the 25th and 26th of September. Read our review of the experience of Bushmills and Northern Ireland at Planet Whiskies tour of Bushmills and Northern Ireland
You can also read the whole section about Bushmills Distillery at Bushmills Distillery Information on Planet Whiskies... So Bushmills is Planet Whiskies Distillery of the Month title for December 2023
Get Newsletter
Subscribe to our newsletter to get latest news, popular news and exclusive updates.