Lochlea celebrates the autumn season on the farm with 'Fallow Edition' (Second Crop) release
Published Date: 18th October 2023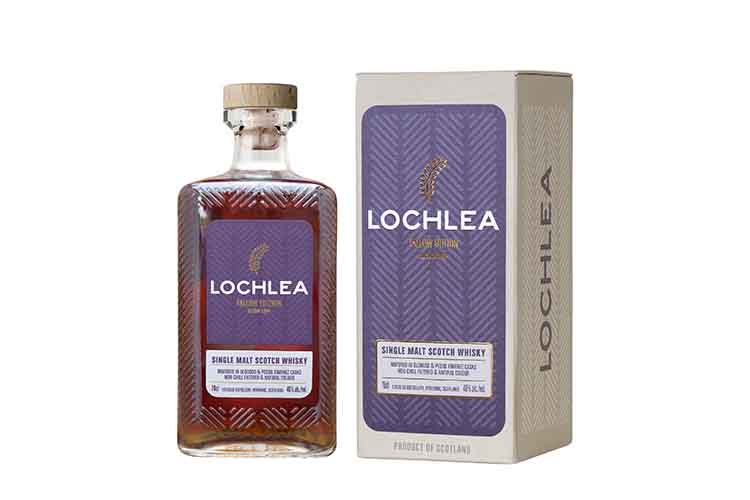 Award-winning farm-to-cask Ayrshire distillery - Lochlea - is revealing the third expression in a new set of four seasonal limited edition whiskies - Fallow - that celebrates autumn on the farm.
'Fallow Edition' (Second Crop) reveals the richer, darker flavours found in Lochlea's house whisky profile. Matured exclusively in Oloroso and Pedro Ximénez sherry casks, the whisky is full of sweet and spiced notes - perfect to sip and savour as the dark, autumnal nights close in.
The whisky pays homage to a vitally important time of year on the farm, marking the months when the land finally has time to rest and be restored. It is also a key part of the sustainability programme at Lochea – both as part of the farm and the distillery.
After nearly five months of barley growth on the farm - followed by harvest in September - the team at Lochlea plant cover crops of mustard and radish to open up the soil through winter, whilst also creating a leafy canopy to help prevent soil erosion. This cover crop is then intensively grazed with sheep for 4 to 6 weeks, before it is consolidated back into the soil as added organic material.
In addition to this, straw bales - which are the by-product of growing barley - are provided to neighbouring farmers for them to use as bedding for their cattle. Some of this comes back as manure, which is then spread back onto the barley fields in the winter before ploughing – all adding to the natural and sustainable practices which are a key part of every-day life at Lochlea.
Lochlea owner and farmer Neil McGeoch said: "Fallow season within our farming calendar is a vital time of year for us to regenerate the land ready for our barley to grow well in the spring and summer. This release is so important to us, as it gives us a chance to tell the story of the farm and explain some of our sustainable practices."
The split between the two different types of sherry cask used for 'Fallow Edition' (Second Crop) are 55% Pedro Ximénez casks and 45% Oloroso casks.
Production Director John Campbell said: " In this 'Fallow Edition' (Second Crop) - the third in our new set of four seasonal limited editions – we have used a combination of Oloroso and Pedro Ximénez (PX) Sherry Butts. The introduction of the PX casks this year creates a very different flavour profile to our first release of 'Fallow Edition' (First Crop) last year, which saw us use only Oloroso casks."
"This warming and unctuous whisky starts with aromas of rich manuka honey, moving to luscious golden syrup and ground coffee beans. Layers of sweetly spiced candied ginger follow on the palate, leading to the finish offering hints of freshly crushed almonds.
We're proud of this bold, rich whisky and hope Lochlea lovers will enjoy exploring this other side to our house spirit!"
Lochlea's seasonal releases are as follows:
Fallow Edition: reflects the season of autumn on the farm when the fields are left fallow to rest after a busy harvest.
Ploughing Edition: released in winter when the fields are ploughed in preparation for spring.
Sowing Edition: inspired by spring when the seed is sown for the year's barley crop.
Harvest Edition: inspired by the annual harvest on the farm.
As with all of Lochlea's whiskies, 'Fallow Edition' (Second Crop) is non-chill filtered – it has been bottled at 46% ABV - RRP: £51.50, available from Lochlea stockists from 26th October onwards.
In addition to the seasonal limited edition releases, Lochlea has a core whisky expression available all year round - Our Barley. This unpeated single malt has been matured in a combination of three different casks: first fill ex-bourbon, Oloroso sherry casks and STR barriques, all of which add depths of flavour to the spirit. Launched in July 2022, Our Barley has received much acclaim as a superb example of a young non-age statement (NAS) Lowlands whisky, made entirely from the distillery's own home-grown barley.
More Whisky News
Distillery of the Month: November 2023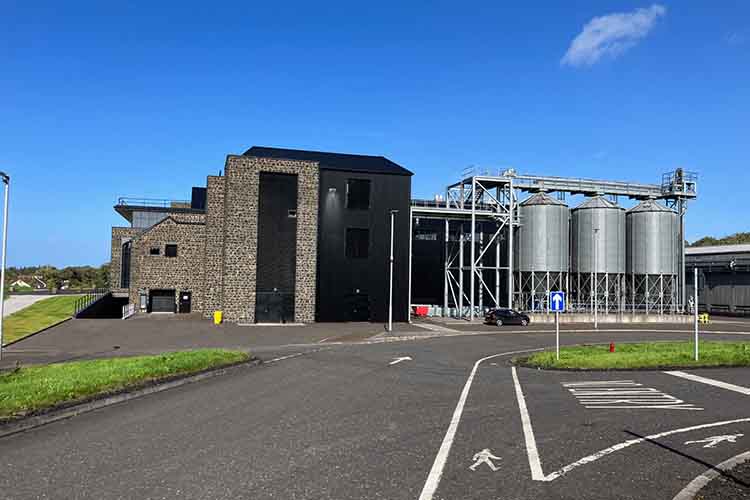 Planet Whiskies visited the new Bushmills Distillery in Northern Ireland on the 25th and 26th of September. Read our review of the experience of Bushmills and Northern Ireland at Planet Whiskies tour of Bushmills and Northern Ireland
You can also read the whole section about Bushmills Distillery at Bushmills Distillery Information on Planet Whiskies... So Bushmills is Planet Whiskies Distillery of the Month title for November 2023
Get Newsletter
Subscribe to our newsletter to get latest news, popular news and exclusive updates.