Ardbeg Distillery: Born to be wild: ultimate Islay malt heads out on the highway
Published Date: 11th May 20122
Ardbeg Chopper tour to deliver sensational whisky across Europe after starting its tour from spiritual home of Islay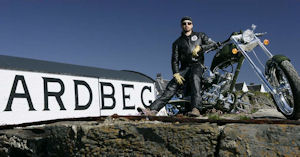 Ardbeg Islay Malt will be delivered with a suitably wild roar to whisky fans across Europe this summer with the arrival of the Ardbeg Chopper. The eye-catching motorbike has been specially custom-built by cult US manufacturer Orange County Choppers ahead of its adventure.

Established in 1815, Ardbeg embodies the untamed ruggedness of the wild western Scottish island of Islay where it is produced. Devotees worship its memorably smoky flavour, which has seen it judged Best Scotch in the World in 2008, 2009 and 2010.

The Ardbeg Chopper pulled into its spiritual home on at the Ardbeg Distillery on Islay before it sets off across Europe. The Ultimate Islay Malt gets aboard the equally iconic and free spirited Chopper motorbike to bring new fans to its devoted global following.

The Ardbeg Chopper bike will be pulling in at bars, whisky shops and festivals in Sweden, Norway, Denmark, Finland, Belgium, Netherlands and the UK. Fans of the Ultimate Islay Single Malt will be encouraged to pose with the Chopper and sample a dram of the award-winning Ardbeg 10 Years Old.

As part of its European odyssey the Ardbeg Chopper will begin its tour at Glasgow airport and after driving 2,000 miles across Europe will eventually return home to Ardbeg Distillery.
Rachel Barrie, Whisky Creator and Master Blender, at The Glenmorangie Company, said: "Ardbeg is the free spirit of our whiskies. It is the embodiment of the big, powerful beauty of Scotland's wild western isles where it is produced. The Ardbeg Chopper bike is the perfect way to bring together two icons and win over new fans to our whisky.

"As a biking enthusiast myself the Ardbeg Chopper combines my two passions in one. Feeling the wind in your hair on a classic bike or drinking a rugged malt like Ardbeg are similar experiences. It's about the search for something pure, untamed and memorable."

Mickey Heads, Ardbeg Distillery Manager, said: "We're delighted to welcome the Ardbeg Chopper home before it sets out on a European tour that is bound to win over new converts to our superb whisky."
The brand's thousands of Facebook and Twitter followers can follow the Chopper as it tours across Europe thanks to regular photos and updates. Fans should log on to www.ardbeg.com for more information.
<< See the range of Ardbeg Single Malt Whisky
<< Back to all the latest whisky news brought to you by Planet Whiskies
Distillery of the Month: November 2023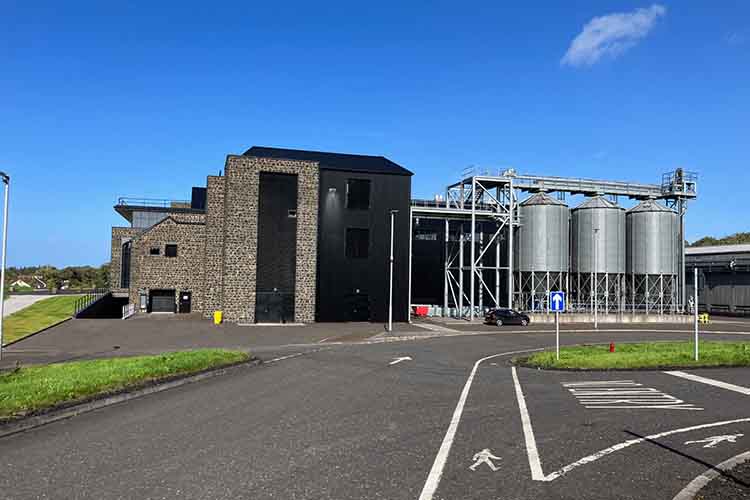 Planet Whiskies visited the new Bushmills Distillery in Northern Ireland on the 25th and 26th of September. Read our review of the experience of Bushmills and Northern Ireland at Planet Whiskies tour of Bushmills and Northern Ireland
You can also read the whole section about Bushmills Distillery at Bushmills Distillery Information on Planet Whiskies... So Bushmills is Planet Whiskies Distillery of the Month title for November 2023
Whisky Advent Calendars 2023
Get Newsletter
Subscribe to our newsletter to get latest news, popular news and exclusive updates.