Amrut Triparva: India's first ever foray into Triple Distilled Single Malt with only 5,400 bottles worldwide.
Published Date: 18th August 2020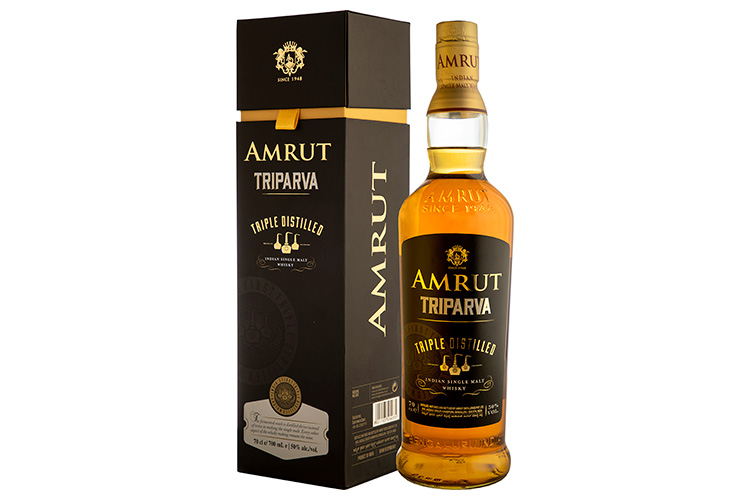 Amrut Distilleries are on the cusp of releasing the Triparva, a triple distilled limited edition single malt whisky with a total bottling of 5400 bottles worldwide. Of the global allocation, 600 bottles will be made available in Bangalore to meet the demands of Indian whisky connoisseurs and collectors. This is the first time triple distilled single malt whisky has been produced in India, and perhaps even Asia.
Quote from Ashok Chokalingam, Head Distiller, Amrut:
"Amrut has pretty much produced a range of uncompromisingly innovative single malt whiskies such as the Amrut Spectrum (multiple oak wood barrel single malt), Naarangi (a single malt with orange influence) , Rye Single Malt to name a few. This latest addition of Triparva, triple distilled single malt, kind of completes the course. I think, for any distillery to come and do what Amrut has done in India will take a long time and the depth and variety of what Amrut has is unmatched. We are proud of what we have done so far and cemented our position as the 'pioneers' of single malt making in India."
Tasting notes of Triparva
Colour: Golden Brown
Nose: Salted Caramel and coconut-vanilla custard work in tandem and there is a whisper of peach and melon. That whisper become a shout of plantain and sweet oranges complemented by subtle oak notes.
Taste: Fruit cocktail, creamy peach and melon, in syrup followed by plantain, orangey citrus and vanilla custard. The whole experience is a kind of sweet soup with a rich texture shouldered by honey and sherbet.
Finish: That honey and plantain refusing to go away and joined by a mild spice dust.
More Whisky News
Distillery of the Month: November 2023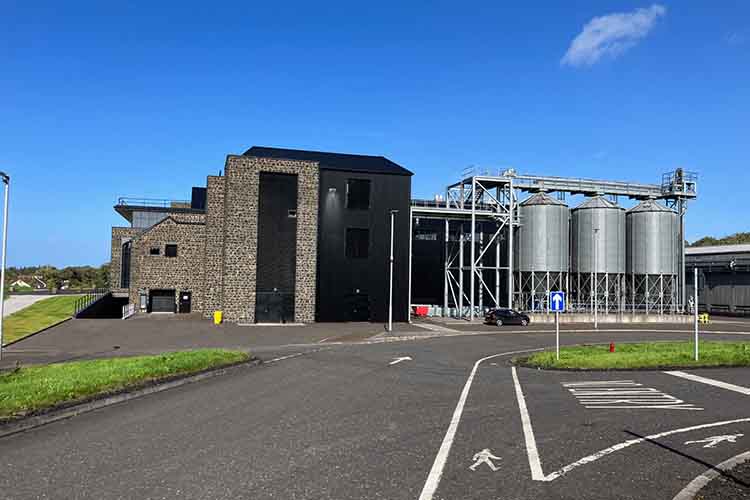 Planet Whiskies visited the new Bushmills Distillery in Northern Ireland on the 25th and 26th of September. Read our review of the experience of Bushmills and Northern Ireland at Planet Whiskies tour of Bushmills and Northern Ireland
You can also read the whole section about Bushmills Distillery at Bushmills Distillery Information on Planet Whiskies... So Bushmills is Planet Whiskies Distillery of the Month title for November 2023
Get Newsletter
Subscribe to our newsletter to get latest news, popular news and exclusive updates.