Laphroaig Live 2013: Laphroaig, the Whisky That Never Sleeps: Live on 26/27th September, 2013
Published Date: 24th September 2014
Welcome to another special feature on Planet Whiskies for the Laphroaig Live 2013. This year the live web chat is happening in New York on the 26th September. So if you live in the UK the on air time is 1am on the 27th September. Laphroaig Live has been now been going on for seven years and it is an excellent way for finding out detail information about how whisky tasting is done. You can send questions you would like to be answered to www.laphroaig.com/live or enter the question onto the form below. The broadcast will also be live on this page this Thursday/Friday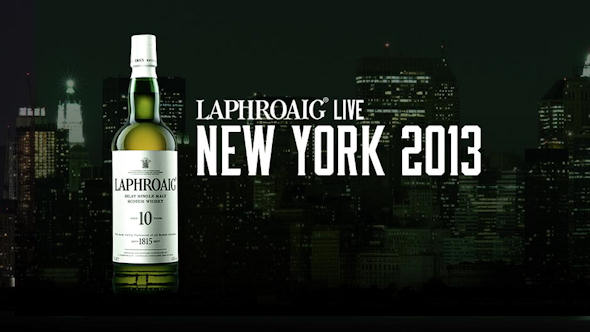 Show date: Thursday 26th September
Show times: 8pm New York | 1am (27th) London | 8am (27th) Hong Kong
Laphroaig Live is now in its seventh year and this year's show will be broadcast live from the city that never sleeps, New York.
The venue for the evening is an original Hudson River Barge which, at over 99 years old, has seen cargo come and go into New York for almost a century. While the barge was taking its cargo into port, Ian Hunter - the last family owner of Laphroaig - was introducing the world to the now famous whisky. Legend has it he even introduced it to the USA during Prohibition by convincing authorities of its "medicinal" purposes!
An expert panel of guests will explore the strong ties between America and Laphroaig, stepping back in time to the era of Prohibition and tracing its heritage through to the booming whisky cocktail scene it helped create.
They'll look first to the fastest growing Laphroaig expression, Quarter Cask, matured in barrels similar to those used in the early days of the distillery. To contrast this, the panellists will sample the latest expression, Laphroaig QA, which uses the American style of maturation. They will compare it to the classic American bourbon from sister distillery, Maker's 46. The final expression will be the remarkable Cairdeas 2013, bottled for the Friends of Laphroaig. This unique expression used Port Wood for part of its maturation, resulting in an extraordinary taste and colour.
As the show is live from New York, the home of the cocktail, we will have one of the city's finest bartenders creating some exciting cocktails using Laphroaig in a very different way.
As always, we'll be joined by Distillery Manager, John Campbell. This year he'll be accompanied on the panel by Bourbon Ambassador Adam Harris, the renowned Michael J. Neff, Mixologist and Founder of Ward III and cocktail and spirit enthusiast Kevin Sintumuang, web editor of GQ A studio audience of Friends of Laphroaig will join the tens of thousands of Laphroaig fans worldwide that tune in to our live show every year. So join us – and them – for what's set to be a phenomenal event!
John Campbell, Adam Harris, Michael J Neff and Kevin Sintumaung join us live online at www.laphroaig.com/live to take part in this live tasting session on Thursday 26th September 2013 at 20:00 EST
Click here to submit questions before the show: www.laphroaig.com/live
<< Back to all the latest whisky news brought to you by Planet Whiskies
Distillery of the Month: November 2023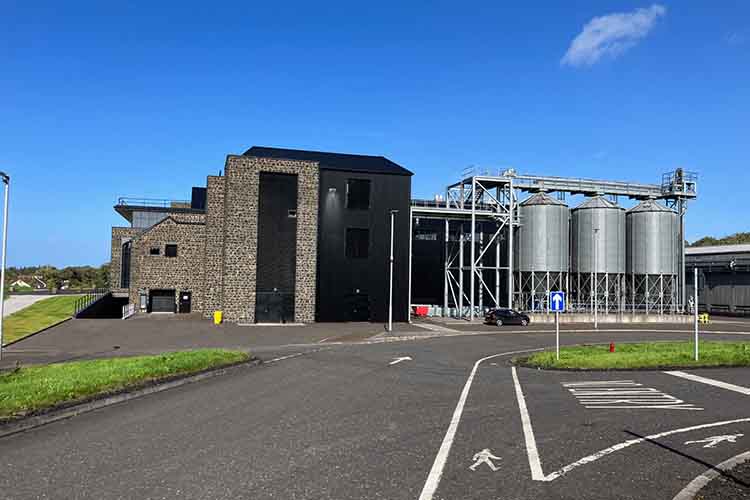 Planet Whiskies visited the new Bushmills Distillery in Northern Ireland on the 25th and 26th of September. Read our review of the experience of Bushmills and Northern Ireland at Planet Whiskies tour of Bushmills and Northern Ireland
You can also read the whole section about Bushmills Distillery at Bushmills Distillery Information on Planet Whiskies... So Bushmills is Planet Whiskies Distillery of the Month title for November 2023
Get Newsletter
Subscribe to our newsletter to get latest news, popular news and exclusive updates.