Jura Launches Elixir Whisky for Christmas
Published Date: 17th November 2011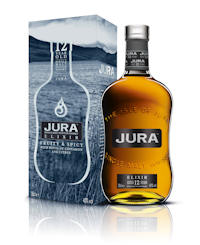 Jura distillery has today launched JURA Elixir, a new addition to its core range of whiskies.
This fruity and spicy expression pays homage to local folklore which says that the island water, which goes into the whisky, has life-prolonging and mystical health-giving properties. Some even say it was blessed by St Columba around 560AD.
Several Jura residents are reputed to have lived well into their hundreds, including one man who, according to his gravestone, lived to see 180 Christmases in his house on Jura.
Jura Elixir is exclusively available to buy in Sainsbury's stores nationwide from 17th November, priced at £16.49 per 35cl.
Tasting Notes
Fruity and spicy with hints of cinnamon and citrus.
Finished in a mix of American White Oak and Sherry casks, this combination of flavours includes crushed almonds, pineapple and fresh roasted coffee. The palate is rewarded with hints of citrus fruit, dark toffee and ginger spice.
About Jura
Off the west coast of Scotland lies one of nature's best kept secrets, the Isle of Jura. Populated by a community of less than 200, known as Diurachs (the Gaelic name for the people of Jura), it is a place of myth, legend and intrigue – and an award-winning range of single malt whiskies which hold the promise of good fortune for all those that believe.
There are four classic bottlings in the Jura Collection: Origin 10, Superstition, Diurach's Own and Prophecy. Many of the Jura whiskies have their own distinctive drinking rituals, but one cuts across the range. Islanders believe that it brings good fortune to knock on wood before they drink a dram.
To find out more visit www.isleofjura.com
Jura Distillery Manager, Willie Cochrane
"We have a tradition of drawing upon the island's myths and legends as inspiration for our whiskies. And Elixir is no exception. We would never say that drinking whisky can make you live longer, but it's not called the water of life for nothing you know!
"There's something very special about how whisky complements the bracing cold of winter, and Elixir's fruitiness and spicy tones make it an ideal whisky companion for the festive period. So why not see if Elixir rings true to its name this Christmas and join me in a toast for long life?"
<< Buy Jura Single Malts Whisky
<< Read more about Jura Distillery
<< Back to all the latest new brought to you by Planet Whiskies
Distillery of the Month: November 2023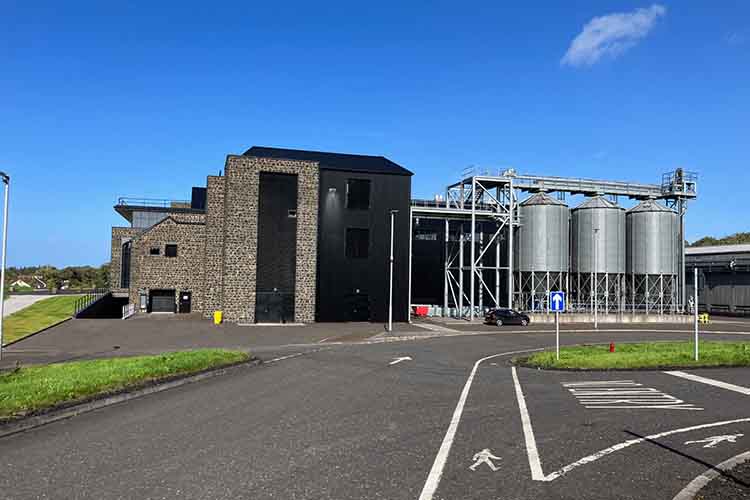 Planet Whiskies visited the new Bushmills Distillery in Northern Ireland on the 25th and 26th of September. Read our review of the experience of Bushmills and Northern Ireland at Planet Whiskies tour of Bushmills and Northern Ireland
You can also read the whole section about Bushmills Distillery at Bushmills Distillery Information on Planet Whiskies... So Bushmills is Planet Whiskies Distillery of the Month title for November 2023
Get Newsletter
Subscribe to our newsletter to get latest news, popular news and exclusive updates.