Fans Encouraged To Share Their Favourite Songs With Launch Of Ballantine's Soundtrack Of You Competition
Published Date: 5th August 2013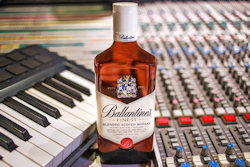 In celebration of its new Finest bottle Ballantine's, the No. 1 whisky in Europe, has partnered with legendary British DJ Pete Tong to launch Ballantine's Soundtrack of You; a global competition inviting people around the world to tell their life stories through music, submitting and sharing a soundtrack of their lives.
The new Ballantine's Finest bottle reflects the essence, personality and life story of its founder, George Ballantine. Recognising that music is a universal passion and that the music we make, listen to and share is the ultimate expression of who we are as individuals, Ballantine's is asking people around the world to share a playlist of five songs best representing their own personality and life story.
The competition, which launches today [5th August 2013] and runs until 13th September 2013, invites participants to submit their personal soundtracks at http://apps.facebook.com/soundtrackofyou . The people with the most popular playlists, as voted for by Facebook fans, will win the chance to see Pete Tong perform live at an exclusive, one-off Ballantine's event in Edinburgh, Scotland this October.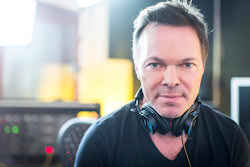 The search for people's favourite soundtracks begins with a teaser film featuring Pete Tong detailing the songs which feature in his own personal soundtrack, which includes surprising song choices from the likes of James Brown and Led Zeppelin. His number one song is a unique choice and is revealed only by following a link at the end of the film, which then allows the song to be displayed.
Film of Pete Tong discussing the soundtrack of his life
Ballantine's Master Blender Sandy Hyslop has also created his own playlist, featuring some unexpected choices. Sandy's own playlist will be revealed during the course of the competition, so visit the competition page or Ballantine's global Facebook page, https://www.facebook.com/ballantines, to find out more.
Jenny Shipton, Ballantine's Global Senior Marketing Manager, comments: "Ballantine's Soundtrack of You celebrates the profound effect that music has on people's lives and allows our fans to leave an impression by sharing their very own life soundtrack. We are very fortunate to be working with such an established DJ as Pete Tong for the competition, who really enjoyed going through his record collection to find the five songs that he felt best represented who he is. We're now looking forward to seeing which songs feature in the playlists submitted by our fans from around the world."
Pete Tong comments: "Music is the ultimate form of self-expression for most people and no matter where I am in the world, I love to see how passionate people are about music. It's been a real challenge to come up with just five songs that make up the soundtrack of my life, but also a really incredible opportunity to go back through my records and listen to songs that evoke memories from key moments throughout the years."
"My choice of songs may be slightly surprising to some, but it shows how diverse my inspirations have been. I'm looking forward to seeing what people choose as their own personal soundtracks and to celebrating the climax of this competition at the Ballantine's event in Edinburgh."
To further inspire fans and appeal to customers in Latin America, Ballantine's has also enlisted the help of global rising star DJ and Producer duo, Heatbeat, who are from Argentina. Heatbeat will join the line up in Edinburgh and have also created a film talking about the eclectic song choices which best represents them. Fans are being urged to enter their playlists via Facebook and to enjoy and share their favourite playlists with their friends, so as to be in with the chance to see Pete Tong and Heatbeat perform live in October.
Video of Heatbeat
Ballantine's Soundtrack of You is the latest consumer activation under the brand's hugely successful global marketing platform, 'Leave an Impression', which launched in 2007. Create and share your own playlist by visiting http://apps.facebook.com/soundtrackofyou.
<< Back to all the latest whisky news brought to you by Planet Whiskies
Distillery of the Month: December 2023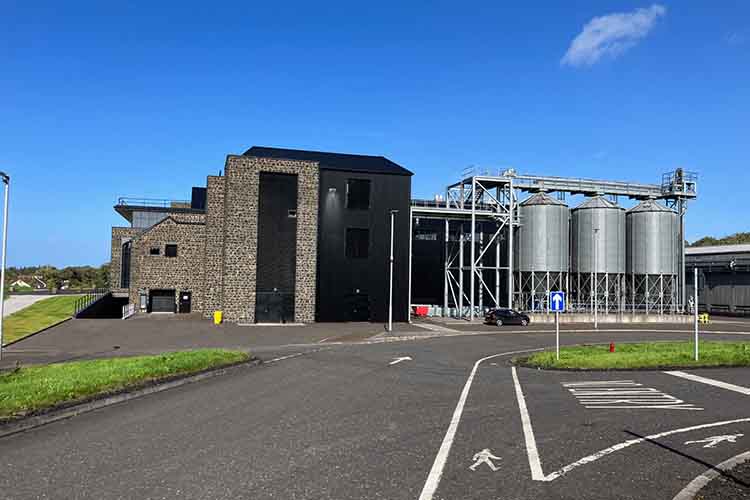 Planet Whiskies visited the new Bushmills Distillery in Northern Ireland on the 25th and 26th of September. Read our review of the experience of Bushmills and Northern Ireland at Planet Whiskies tour of Bushmills and Northern Ireland
You can also read the whole section about Bushmills Distillery at Bushmills Distillery Information on Planet Whiskies... So Bushmills is Planet Whiskies Distillery of the Month title for December 2023
Get Newsletter
Subscribe to our newsletter to get latest news, popular news and exclusive updates.