Ballantine's 12 takes customers beyond with the story of serve with an interactive online film experience
Published Date: 30th May 2013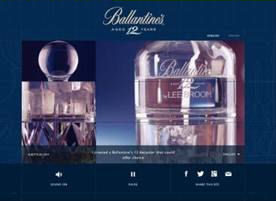 Ballantine's, the No. 1 Scotch whisky in Europe, is aiming to increase awareness of Ballantine's 12 with The Story of Serve; an interactive online film experience. Exploring the Ballantine's 12 Serving Ritual – a beautiful crystal decanter created by award winning designer Lee Broom – the film encourages and rewards sharing with friends via social media.
The experience is described as "a YouTube puzzle that takes you beyond". The puzzle appears as one film, split into nine YouTube players, which have to be rearranged in the right order for the film to play. Once the puzzle has been solved, customers will discover The Story of Serve; taking them beyond the usual expectations of the way that whisky can be drunk. At the end of the film, viewers can enter a draw to win one of these exclusive decanters – which splits into three sections to hold whisky, ice and water or a cocktail combination – by sharing the experience through Twitter or via email.
Peter Moore, Global Brand Director for Ballantine's comments: "Our customers are spending more time online than ever before, so we have created a range of innovative activities to pique their interest, whilst also raising awareness of Ballantine's 12. Partnering with the brilliant designer Lee Broom in creating this unique decanter highlights the credentials of Ballantine's 12 as a contemporary whisky, taking customers beyond the usual conventions."
The Story of Serve will be available in both English and Spanish and is optimised for web and tablet viewing. The initiative will be promoted via serve.ballantines.com, Facebook and selected whisky blogs. Users across the world will be able to take part in the puzzle, with customers from a wide range of countries able to participate in the competition. The competition is open now and will run until 1st July 2013.
The Story of Serve follows a range of innovative digital activities from Ballantine's, including the award-winning* app "Loud Blue" and the Ballantine's 12 Taste app, which saw the creation of a new typeface inspired by the core flavours of the expression.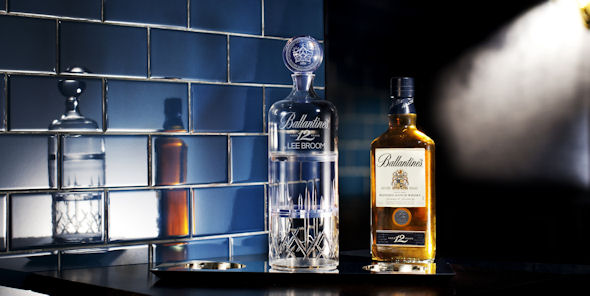 << Back to all the latest whisky news brought to you by Planet Whiskies