Teuchters Landing and Teuchters Bar - Whisky Bars - Edinburgh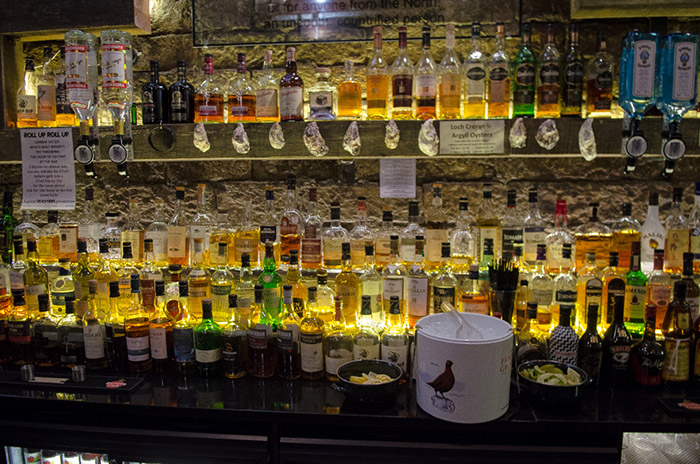 Edinburgh Bars Teuchters Landing, Leith and Teuchters Bar, West End, both offer an exceptional range of whiskies. Teuchters Landing is set in the popular Shore area of Leith, Edinburgh and has around 80 different malt whiskies on offer.
The superb malt whisky selection sprawls the length of each gantry and is definitely the centre piece of Teuchters Landing. From Aberfeldy to Tullibardine via highlights such as the Glenfarclas 30 year old, Scapa 16 year old, and Ardbeg Blasda, in amongst numerous other delectable malts.
Teuchters Landing has come up with the perfect accompaniment to a relaxing drink in the form of their Mug Menu. Enjoy classics such as stovies, Cullen skink and Mac N Cheese – all served in a mug!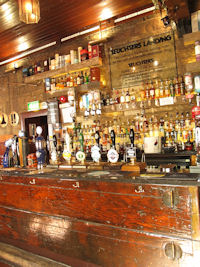 Teuchters Bar is situated in William Street, just a few minutes' walk away from Princes Street and the Haymarket.
It is the perfect location for a relaxing drink, and with over 80 whiskies to choose from (which can change on a regular basis) it is a whisky lovers haven.
If you are feeling adventurous with your whisky choice, both bars offer customers the chance to play the 'Hoop of Destiny'.
1c Dock Pl, Edinburgh, City of Edinburgh EH6 6LU
https://teuchtersbar.co.uk/
26 William St, Edinburgh, City of Edinburgh EH37
https://teuchtersbar.co.uk/