Scottish Highlands Whisky Accommodation near Clynelish Distillery - KW9 6LB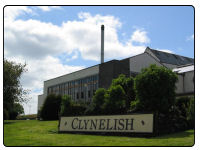 Welcome to the accommodation section on Planet Whiskies for hotels, bed and breakfast etc near Clynelish Distillery in Brora. If you would like to have you hotel, self catering cottage etc listed on this website please email Planet Whiskies with details of your accommodation and a picture of your lodgings. There is also a simply form that you can fill out and I will track down a photo of your accommodation.
If you are wanting to know more regarding this distillery please go to the Scottish distillery section on the website where you can read about the Clynelish Distillery and see all their contact details.
Sorry no accommodation available on this page. If you would like to have your accommodation on this page please contact contact@planetwhiskies.com
Back to Highland Accommodation listing by distillery