Scottish Highlands Whisky Accommodation near Ben Nevis Distillery - PH33 6TJ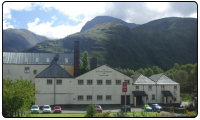 Welcome to the accommodation section on Planet Whiskies for hotels, bed and breakfast etc near The Ben Nevis Distillery, Fort William. If you would like to have you hotel, self catering cottage etc listed on this website please email Planet Whiskies with details of your accommodation and a picture of your lodgings
If you are wanting to know more regarding this distillery please go to the Scottish distillery section on the website where you can read about the Ben Nevis Distillery and see all their contact details.
St Anthonys Bed and Breakfast, Fort William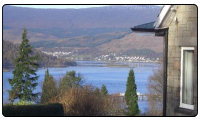 Welcome to St Anthonys Bed and Breakfast in Fort William. Here you will find a lovely place to stay with amazing views over Loch Linnhe for your dinning area. This B&B is not far from the Ben Nevis Distillery and is an ideal place for your visit there.
There are only double rooms available here so if you are travelling to the distillery by yourself you are better staying in another local premises. All the double room are furnished to the highest standard and there are also a room available for a family with one double bed and a single bed. Ben Nevis is so near to this bed and breakfast and you are in an ideal location to visit Glencoe and Isles of Scotland.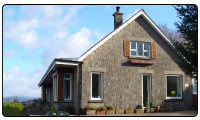 Contact information for this lovely Bed and Breakfast is by email using the address welcome@stanthonysfortwilliam.co.uk. Please state you found this B&B while looking at the Planet Whiskies website. Other contact details are Gill and Dave Ferguson, St Anthonys, Argyll Road, Fort William, PH33 6LF and contact telephone number +44 (0)1397 708496. More details can be found out at their website relating to tariffs and directions to Fort William - www.stanthonysfortwilliam.co.uk
Strathmore Ben Nevis Hotel & Leisure Club, Fort William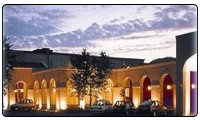 Ben Nevis Hotel & Leisure Club is a great location for your visit around the Highlands of Scotland and of course a visit to the Ben Nevis Distillery. There are 61 bedrooms within this hotel and a leisure club to relax after a hard working day visiting all the beautiful areas around this hotel.
Recently they have completed a refurbishment around the hotel with a new look bar and lounge areas and you can also receive free Internet Wi-Fi around the hotel. The bar is a lovely area to relaxing in with flat screen T.V while you are trying their selection of fine malt whiskies.
Contact details for this Fort William hotel is as follows: The Ben Nevis Hotel & Leisure Club, North Road, Fort William, PH33 6TG with their telephone number +44 (0)1397 702331. If you prefer to email the hotel directly please us this email address salesbennevis@strathmorehotels.com. This is a good website that you can look up to find out more details regarding room rates and local attractions around the hotel. There is also a section on the site for special promotions for your stay at the hotel. You will find there website at www.strathmorehotels.com/bennevis_site/index.htm
Bank Street Lodge, Fort William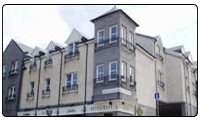 Bank Street Lodge in Fort William offers a lovely accommodation to stay in the Scottish Highland with en-suite single, double, twin and family rooms. There are also dormitories at this hotel that is ideal for the travellers visiting the local area and of courses Ben Nevis Distillery.
With this accommodation right in the centre of Fort William you will be staying right in the heart of the Scottish Highlands where you will be able to take part in the local outdoor activities or by just relaxing in the outdoor surrounding of the local area. The hotel is also next to the Tourist Information Centre where you can find out about all the local tours that are available in the area.
Contact details for this hotel is as follows: Bank Street Lodge, Fort William, Scotland, PH33 6AY and their telephone number is +44 (0) 1397 700070. If you would like to email the hotel directly you can reach them through this email address bankstreetlodge@btconnect.com