Order Glenmorangie Grand Vintage 1991

: fourth limited-edition release within the celebrated Bond House No.1 collection.

Published Date: 10th April 2019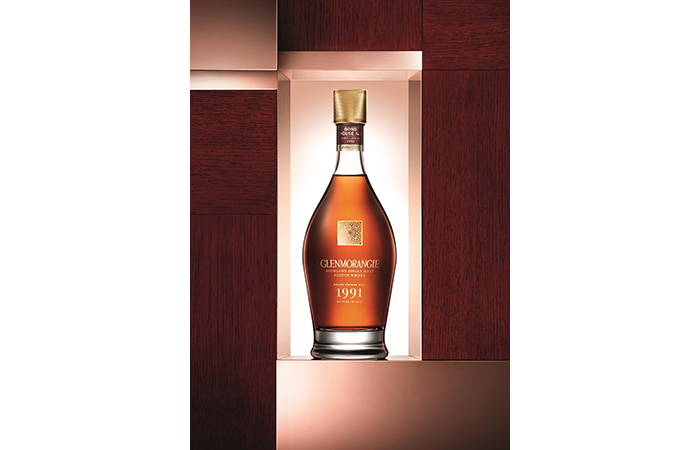 Glenmorangie Grand Vintage Malt 1991 is the fourth limited-edition release in the Highland Distillery's celebrated Bond House No.1 collection.
1991 is a significant vintage year for Glenmorangie as this was the year that their whisky creators dedicated themselves to furthering the emerging art of wood finishing. This whisky celebrates their pioneering vision, which still guides Glenmorangie's expertise in wood today.
TASTING NOTES
Nose: Mellow, deep, intense and fruity. Lots of apricots, plum and baked apples, with chocolate, gentle oak, and a hint of truffles and star anise. A splash of water releases deeper notes, reminiscent of hickory-smoked ham and a damp forest floor.
Taste: A slightly peppery mouthfeel leads to a burst of fruity flavours intermingled with lots of milk chocolate, stewed apples, plum and ripe, red fruits such as cherry and raspberry.
Finish: A hint of zesty citrus and finally an intriguing combination of oak, fruit and sweet spices.
Order online the Glenmorangie Grand Vintage 1991 for £630.00
<< View more whisky for The Whisky Shop
<< View more malts from the Glenmorangie range
<< View Scottish Single Malts on Planet Whiskies
<< Back to all the latest whisky news brought to you by Planet Whiskies