Tomatin Distillery :: Champions League... Of Whisky :: Tomatin Distillery recognises UK businesses' whisky achievements :: 12th September, 2015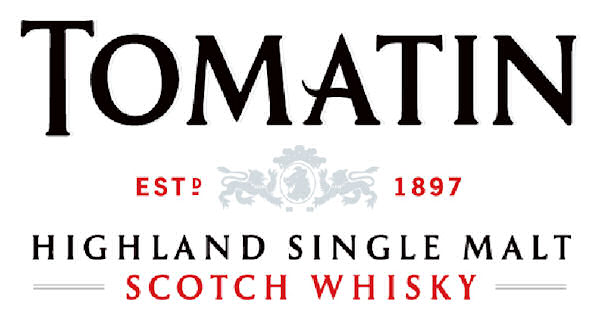 The Tomatin Distillery Co Ltd (TDCL) has appointed six UK retailers and six UK individuals as Brand Champions as part of its global Brand Champion scheme.
The six individuals have been nominated by TDCL's UK Regional Sales Manager, Alistair Mutch, as shining individuals who have expressed an outstanding interest in the company's Tomatin Highland Single Malt Scotch Whisky brand, and who are committed to raising awareness about Tomatin in their local area. They join a small assembly of 10 other Brand Champions around the world.
The six retailers, also nominated by Mutch, have been selected as outstanding examples of stores who have placed the Tomatin brand to the forefront, committed to promoting it to their customers, and as such are now recognised as Tomatin Champion Stockists.
To mark the induction of these individuals and businesses into the scheme, TDCL's Marketing Manager, Jennifer Masson, toured the UK between 3rd and 7th September 2015 presenting them with their awards.
The Tomatin Distillery is located just south of Inverness in the Scottish Highlands, selling domestically in the UK and exporting to around 50 countries.
Jennifer Masson said: "We have achieved great growth in UK in recent years - last year for example, sales in the UK grew by 29%. This is testament to the abundant support we have received from UK retailers in raising awareness of a truly great product. We have selected these specific businesses and individuals as having been particularly supportive of the brand and, as such, I am delighted to welcome them in to our Brand Champion scheme."
Champion Stockists:
Robertsons of Pitlochry – Pitlochry
Royal Mile Whiskies – Edinburgh/London
Robbies Whisky Merchants – Ayr
T B Watson – Dumfries
Mitchells Wines – Sheffield
Lincoln Whisky Shop – Lincoln

Brand Champions:
Ben Chambers – The Wine Chambers (Tynemouth)
Mark Davidson – Royal Mile Whiskies
Robin Russell – Robbies Whisky Merchants
Brian Gibson – T B Watson
David Keyworth – Mitchells Wines
Matthew McFadyen – Good Spirits Co (Glasgow)
More details at www.tomatin.com.
<< View Tomatin Single Malt Range
<< View more details about the Tomatin Distillery
<< Read about Planet Whiskies tour of Tomatin DIstillery
<< Read more Graham Eunson Master Distiller
<< Back to all the latest whisky news brought to you by Planet Whiskies