Read about the history and tasting notes for Redbreast 32-Year-Old Dream Cask Single Pot Cask Still Irish Whiskey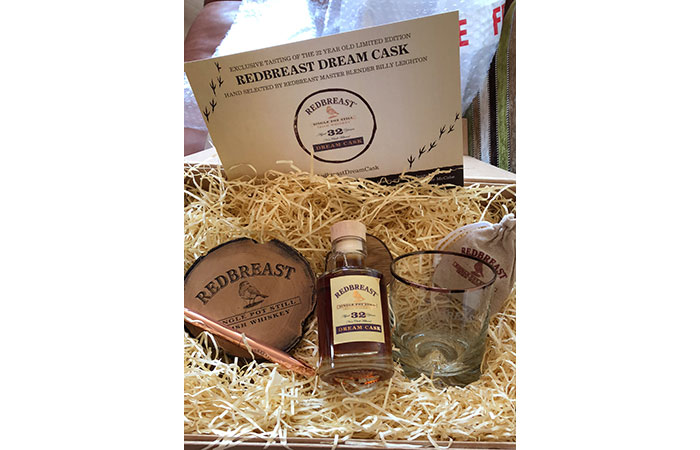 History and Tasting Notes
On World Whisky Day this year Redbreast 32-Year-Old Dream Cask Single Pot Cask Still Irish Whiskey was launched at the Irish Whisky Academy in Middleton. This Dream Cask was selected by Redbreast's very own Bill Leighton. The selection process for this dram was made and the cask number chosen was 41207 as it stood out from the other cask as it had everything required for this special edition of Redbreast. Last Year on World Whisky Day it was the first launched as a 31-Year-Old Dream Cask, so Redbreast decided to use the same source again, but with another year in the sherry casks.
As it was World Whisky Day on the 19th May 2018 Redbreast decided to launch this lovely whiskey with an ageing process going back to 31st October 1985. Firstly, the whiskey was held in refill ex-Bourbon barrels for 25 years and then the past seven years in the Oloroso sherry butt.

Tasting Notes for Redbreast 32-Year-Old Dream Cask Single Pot Cask Still Irish Whiskey
First thoughts when you smell the whiskey is the sherry cask which comes straight to your mind, and that's not surprising since the last seven years was held in this cask. Then you can smell all the deep dried fruit notes with the likes of raisins, sultanas and apricot when you have your first taste of this lovely 32 Year Old Redbreast. Throughout the smelling and tasting you can sense the hint of wood that the whiskey was held in for many years with the Oloroso sherry casks giving it a nutty tastes when drinking. There is also a hint of the Spanish oak with every dram.
How do I buy Redbreast 32-Year-Old Dream Cask Single Pot Cask Still Irish Whiskey
It is exclusively available to members of the Redbreast Birdhouse, and only 816 bottles are available. To become a member, you can sign up at https://www.redbreastwhiskey.com/thebirdhouse
To watch the full video on Facebook click here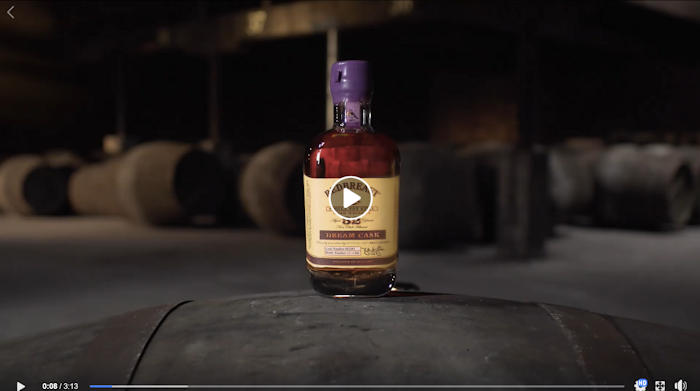 << Read more about Irish Whiskey Disitlleries
<< Buy Irish SIngle Malt Whiskey