Irish Distillers Named Importer Of The Year At San Francisco World Spirits Competition 2020
Published Date: 26th May 2020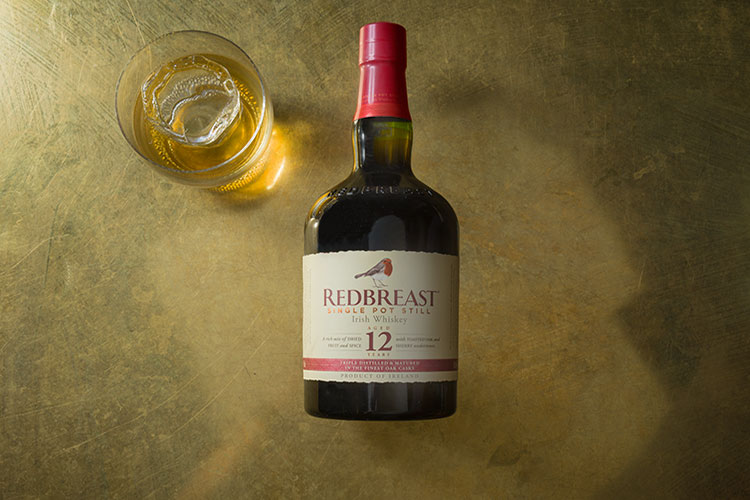 Irish Distillers, makers of some of the world's most enjoyed whiskeys, has been named Importer of the Year honour at the prestigious San Francisco World Spirits Competition 2020.
The accolade follows a stellar year for the world's leading distiller of Irish whiskey, with brands across its portfolio achieving an outstanding 25 medals.
The Importer of the Year honour recognises the achievement of the distiller who attains the greatest number and level of medals. This year the award highlights Irish Distillers' consistent commitment to producing whiskeys of outstanding quality to deliver exceptional experiences for discerning whiskey drinkers around the globe.
In addition to honouring Irish Distillers with one of its top awards, the judges of the annual tasting competition awarded its portfolio of Irish whiskeys with six Double Gold medals - including an exceptional performance from its celebrated and historic Spot range as Red Spot, Green Spot and Yellow Spot all collected a Double Gold medal.
Jameson Bow Street 18 Years Cask Strength also received Double Gold, testament to the unrivalled quality and craftsmanship of the whiskeys produced at Irish Distillers' Midleton Distillery in County Cork. Newcomer Midleton Very Rare Dair Ghaleach Knockrath Forest was also highly commended, achieving a Double Gold medal on its first outing at the competition, reinforcing Midleton Very Rare's standing as the pinnacle expression of Irish whiskey.
The Redbreast portfolio continued its legacy as the world's most decorated single pot still Irish whiskey as Redbreast 12, Redbreast 15, Redbreast 21 and Redbreast Lustau Edition were presented with coveted Gold medals. The bold and distinctive taste of the Powers range was also recognised, with the judges awarding Powers John's Lane, Powers Three Swallow and Powers Gold Label with Gold Medals. The accolades follow a dynamic new bottle design for Powers, announced earlier this year, as part of a bid to attract a new generation of drinkers to one of Ireland's most loved whiskey brands.
Irish Distillers' intrepid step into the modern premium gin market was also rewarded, with its METHOD AND MADNESS Irish Micro Distilled Gin taking home a Gold medal after being unveiled last year as the first release from Irish Distillers' new Micro Distillery in Midleton. The award acknowledges the commitment to experimentation and innovation within the METHOD AND MADNESS range, which continues to push the boundaries and re-write the future of modern Irish spirits.
Commenting on the strong start to the 2020 awards season, Tommy Keane, Production Director at Irish Distillers, explains: "We are delighted to have received such a fantastic range of honours from one of the world's leading tasting competitions, and one of the ultimate accolades for any distiller to win - Importer of the Year.
"We are incredibly proud that our whiskeys continue to impress both whiskey experts and connoisseurs around the world. These awards are a true testament of the passion, creativity and commitment of the world-class production team who make Midleton Distillery a special place to work."
Now in its 20th year, the San Francisco World Spirits Competition is one of the oldest spirits tasting competitions of its kind. A blind tasting process guarantees that every entry is judged fairly and given equal consideration.
More Whisky News
Get Newsletter
Subscribe to our newsletter to get latest news, popular news and exclusive updates.