The Famous Grouse experience brings in bird expert - 24th March 2009
Published Date: 24th March 2009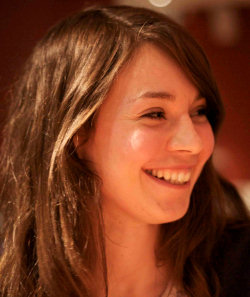 The RSPB is strengthening its partnership with The Famous Grouse by posting a member of its head office team to The Famous Grouse Experience, located at Scotland's oldest working distillery, Glenturret in Perthshire.
The award winning visitor centre, which attracts more than 100,000 visitors every year, will introduce Jane Cleaver, the new Black Grouse Information Officer, at the beginning of April. Her job will be to educate the public on the partnership between The Famous Grouse and the RSPB, as well as host a series of events including bat evenings, nature walks, family events and twice weekly moor tours for visitors to the distillery in conjunction with Timberbush Tours.
This is just the latest step in a unique partnership formed between The Famous Grouse and the RSPB in 2008 to help save one of the UK's rarest birds from national extinction, the black grouse, following the launch of the whisky by the same name. The Black Grouse is a blend of The Famous Grouse with selected Islay malts, and for every bottle sold 50p is donated towards much needed black grouse conservation work. The black grouse population in the UK is in serious decline, and is now on the UK Red List of conservation species.
Jo McFarlane, National Membership Development Manager, from the RSPB commented: "It is really exciting that we have this amazing opportunity to engage with thousands of people at one of Scotland's most popular visitor attractions over the busy summer months. It will give us a unique opening to introduce folk to the fantastic conservation work that RSPB does for our spectacular wildlife and the threatened black grouse.
"The distillery and its estate are bustling with a huge range of birdlife from our much loved garden birds such as blue tits and greenfinchs to a host of woodland birds including jackdaws and greater spotted woodpeckers. Around the woodland edge you can find black grouse and red grouse out on the moor, and in the burns you can also see wagtails and grey herons to name but a few!"
Beth McMillan, marketing manager at The Famous Grouse Experience added: "We look forward to welcoming the new Black Grouse Information Officer who will be a great addition to our team. The partnership between The Black Grouse and the RSPB is very important to us, and we look forward to having a dedicated member of the team to explain the project to our visitors, and also to talk with authority on the wealth of exciting birdlife we have here at the distillery."
Please enjoy our whisky responsibly www.drinkaware.co.uk
<< Back to all the latest whisky news brought to you by Planet Whiskies