Highland Park Debuts With Slow Food Restaurant Of The Year Award At The World's 50 Best Restaurantst
Published Date: 30th March 2012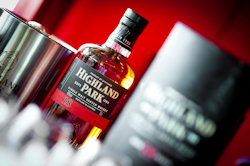 Highland Park single malt whisky, distributed by Maxxium UK, and Slow Food UK, are set to introduce an innovative new award, the Slow Food Restaurant of the Year Award, at The World's 50 Best Restaurants sponsored by S.Pellegrino & Acqua Panna. Organised by Restaurant magazine, the celebrations will take place in London's Guildhall on 30 April.
Reinforcing its credentials in the food arena, Highland Park will sponsor the Award at this prestigious event. 2012 marks the 10th anniversary of the awards ceremony – a globally recognised and respected reference point which showcases the leading trends and the very best of global dining. This new award, judged by Slow Food UK, Restaurant magazine, Highland Park and renowned food critic Matthew Fort, will go to the restaurant within the World's 50 Best that creates pleasurable food with an outstanding commitment to community and the environment.
With shared beliefs and values, promoting a passion for flavour and craftsmanship, Highland Park and Slow Food UK established a dynamic new initiative, the Slow Food Chef Alliance, and the new award is a natural progression for the partners. Going from strength to strength, the Slow Food UK Chef Alliance, supported by Highland Park, is engaging with chefs in actively supporting Slow Food UK, by championing small scale producers and sustainably sourced, quality produce.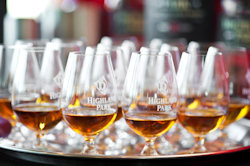 Peter Sandstrom, marketing director, Maxxium commented: "We are extremely excited about our involvement with The World's 50 Best Restaurants and this annual gathering of the world's culinary greats. It's fantastic to be bringing a different dimension to this year's celebrations with the new award, in partnership with our friends at Slow Food UK. I look forward to presenting the award on the night with great anticipation."
Catherine Gazzoli, Slow Food UK CEO, commented: "It's a great opportunity for us to encourage and fully acknowledge the importance that many chefs are attaching to offering their diners an authentic and involving experience.
"The award will also highlight our plight to save edible biodiversity; honouring those chefs who have demonstrated a willingness to use and promote Ark produce, a catalogue of forgotten foods which will disappear if chefs and others fail to use them."
The World's 50 Best Restaurants list is an annual snapshot of the opinions and experiences of over 800 international restaurant industry experts and is a credible indicator of the best places to eat around the globe. Last year's best restaurant winner was top Danish restaurant Noma, known for its dedication to foraging. The shortlist and winners of the Highland Park Slow Food Restaurant of the Year Award will be revealed on the night in front of some of the world's top culinary masters.
"We are delighted to be collaborating with Highland Park and Slow Food UK on this new initiative," says William Drew, editor of Restaurant magazine. "Now feels like the perfect time to highlight and reward those restaurants within the World's 50 Best list that best reflect notions of locality, heritage, sustainability and the revival of forgotten foods. One deserving restaurant will emerge with the coveted new title of Highland Park Slow Food Restaurant of the Year on April 30."
Click to see the range of Highland Park Malts
<< Back to all the latest whisky news brought to you by Planet Whiskies