Glasgow's Homecoming Whisky Festival 2014 | 25th November, 2013
Published Date: 25th November 2013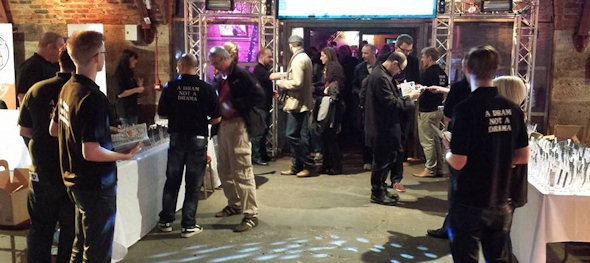 Below is a press release about the Glasgow Whisky Festival 2013. Also stated below is an announcement Glasgow Whisky Festival is having a special event in May 2014 association with Homecoming 2014. There is a link on the below press release to buy tickets for this outstanding event in Glasgow.
Firstly, a huge thanks to everyone who attended Glasgow's Whisky Festival 2013. Thank you for making the day a roaring success once again. We hope you all tried some great drams and hopefully discoverea few surprises too.

We are delighted to be hosting a second event in Scotland's biggest city in 2014. In association with Homecoming 2014 we will return to The Arches on Saturday May 17th for Glasgow's only official Whisky Month event.

Tickets will be on sale from The Arches at 9am on Monday 25th of November priced £30 plus booking fee.

We will of course have our usual event on Saturday 15th of November. Tickets for the November event will go on sale on the day of the May event (17th).

Thank you again for all your support and we hope to see you at one or both festivals in 2014!
The above photo was taken as the Glasgow Whisky Festival 2013 was starting. This was sourced from Glasgow Whiskt Festival Facebook page. www.facebook.com/glasgowswhiskyfestival
<< Back to all the latest new brought to you by Planet Whiskies