Tullibardine takes whisky fans on flavour journey with new Tasting Collection
Published Date: 23rd July 2020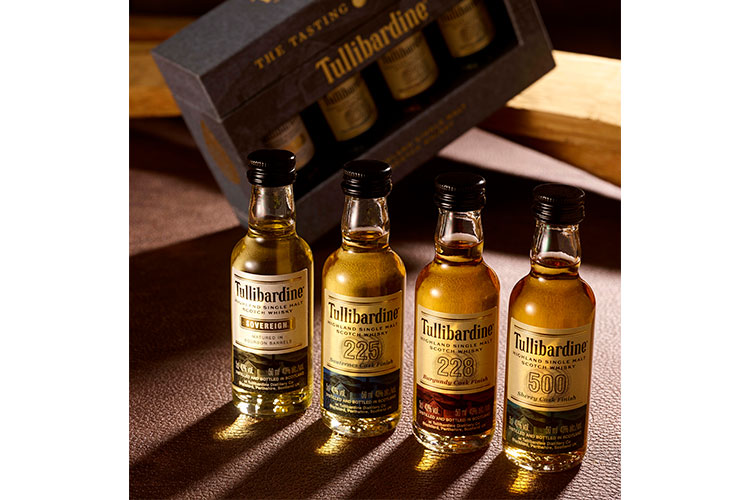 Tullibardine is set to take fans on a 'stunning flavour journey' with the launch of its very first Tasting Collection Set.
The pack of four miniature bottles offers the perfect way for whisky lovers to discover Tullibardine's award-winning Signature range. The set features 4 x 50ml bottles of the distiller's Sovereign, Sauternes Cask Finish, Burgundy Cask Finish and Sherry Cask Finish Single Malt Scotch Whiskies, packaged in a stylish grey and gold case.
Starting with Tullibardine's Sovereign, matured in first-fill ex-Bourbon casks, drinkers will be treated to sweet barley notes and subtle hints of vanilla, finished with fudge, pear drops and soft spice. The 225 Sauternes Cask Finish then provides a hint of citrusy lime on the nose, with a touch of tropical pineapple and zingy orange zest on the palate, finished with a creamy edge.
The 228 Burgundy Cask Finish features red cherries and vanilla with hints of chocolate and Turkish Delight on the nose, while on the palate, there's a hint of red summer fruit, more chocolate and a sweet spice note on the finish. Drinkers can complete their flavour journey with the Tullibardine 500 Sherry Cask Finish, which offers intense toffee apple notes on the nose with a hint of oatmeal. These then combine beautifully with a spicy feel and sweet dates on the finish.
Keith Geddes, Master Distiller at Tullibardine Distillery, said: "We're proud to launch our new Tasting Collection Set to the world.
"It provides a great way to discover the Tullibardine Signature range and will take whisky fans on a stunning flavour journey.
"The single malt miniatures in the set are all packed full of beautiful flavour combinations, handpicked to complement each other perfectly. It's the ideal gift for whisky lovers, or those who are new to whisky but don't want to commit to buying a full bottle."
Tullibardine is a family-owned, independent distillery and handcrafts its Highland Single Malt Scotch whisky.
The distillery uses the finest first fill casks to impart maximum flavour and colour and with the addition of its bottling plant, it is now one of the few distilleries in Scotland to distill, mature and bottle all on site.
More Whisky News
Distillery of the Month: November 2023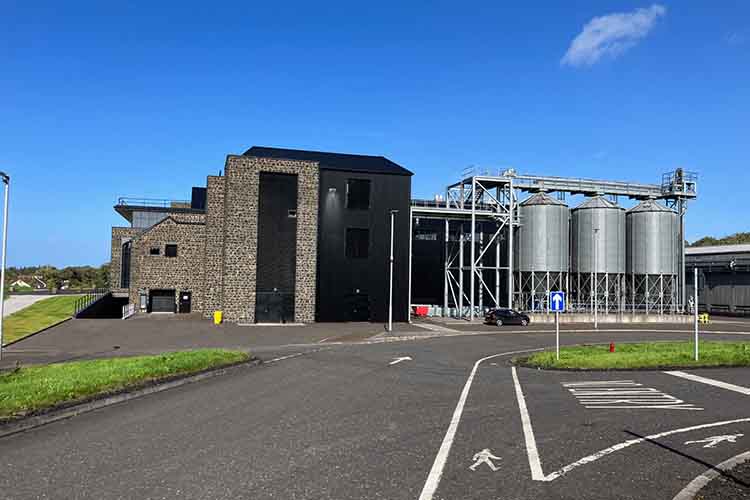 Planet Whiskies visited the new Bushmills Distillery in Northern Ireland on the 25th and 26th of September. Read our review of the experience of Bushmills and Northern Ireland at Planet Whiskies tour of Bushmills and Northern Ireland
You can also read the whole section about Bushmills Distillery at Bushmills Distillery Information on Planet Whiskies... So Bushmills is Planet Whiskies Distillery of the Month title for November 2023
Get Newsletter
Subscribe to our newsletter to get latest news, popular news and exclusive updates.