Second Edition of coveted Tomintoul 40-year-old set for limited release
Published Date: 25th September 2023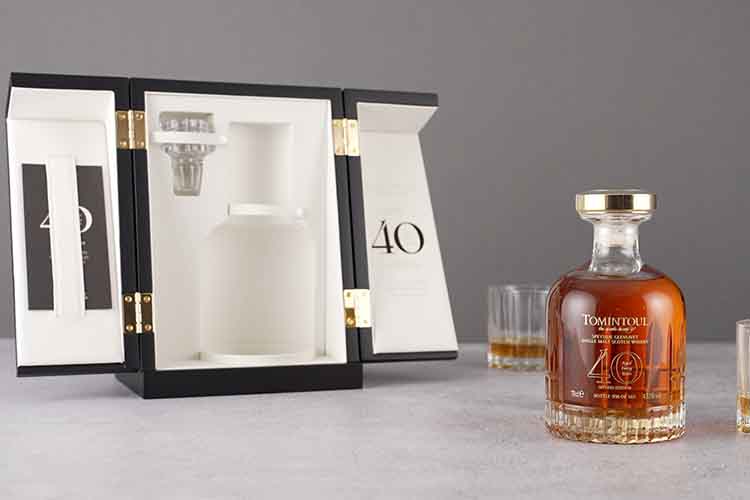 Tomintoul Single Malt Scotch Whisky has announced the limited release of an exclusive Second Edition of its 40-year-old expression.
With only 165 individually numbered bottles available globally, the Second Edition will allow connoisseurs the rare opportunity to enjoy this rare and the sought-after single malt.
This rich and complex single malt has matured for over 40 years in the finest hand-selected American oak ex-bourbon hogshead casks, before being bottled at a cask strength of 43.1% ABV, natural colour and non-chill filtered. The decanter is beautifully presented in a bespoke wooden box, finished in a sleek matt black lacquer, featuring a twin door opening, complete with cushioned padding and space to accommodate a crystal glass stopper and certificate of authenticity.
Master Distiller Robert Fleming, who personally selected the whisky to create the outstanding Tomintoul Aged 40 Years Old Second Edition Single Malt Scotch Whisky, said: "As one of just a few single malt Scotch whiskies still lovingly produced by hand, we take great pride in our Tomintoul expressions, using traditional techniques that stretch back hundreds of years.
"Having carefully checked each remaining cask resting from this time period, we were able to select the perfect Scotch to create this rare second release.
"A delicate but disarmingly complex expression, the 40-year-old's prestige is matched in the presentation, beautifully bestowed hand-crafted crystal decanters."
Tomintoul is known for its exceptionally smooth and mellow handcrafted whisky, which it attributes to the natural environment - from the fresh mountain air of the Cairngorms National Park to the soft, pure water from the Ballantruan spring.
The remarkable Tomintoul Aged 40 Years Second Edition displays a rich, fruity sweetness, perfectly balanced with gentle notes of oak spice and rolling tobacco. The finish is warming and long with lingering notes of chocolate, cinnamon and toasted oak.
The limited release of Tomintoul Aged 40 Years Second Edition will be available to purchase from 25 September, from select independent and specialist retailers in the UK, as well as Tomintoul's online shop at an RRP of £4,000 per 70cl bottle: shop.angusdundee.co.uk. Visit www.TomintoulWhisky.com to find out more.
More Whisky News
Distillery of the Month: November 2023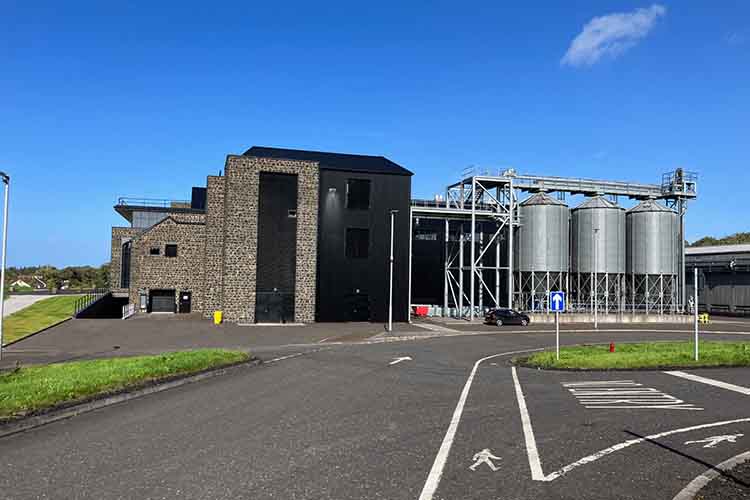 Planet Whiskies visited the new Bushmills Distillery in Northern Ireland on the 25th and 26th of September. Read our review of the experience of Bushmills and Northern Ireland at Planet Whiskies tour of Bushmills and Northern Ireland
You can also read the whole section about Bushmills Distillery at Bushmills Distillery Information on Planet Whiskies... So Bushmills is Planet Whiskies Distillery of the Month title for November 2023
Get Newsletter
Subscribe to our newsletter to get latest news, popular news and exclusive updates.