Tomatin - New Product Release - Cù Bòcan Highland Single Malt Scotch Whisky - Limited Edition Cask Strength 1989 | 9th April, 2014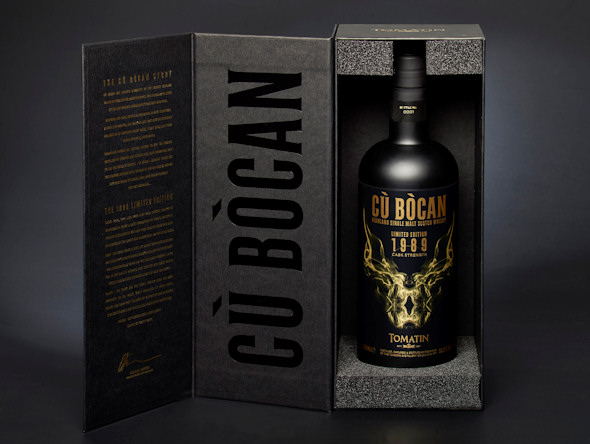 Following on from the launch of our standard batch release Cù Bòcan Highland Single Malt Scotch Whisky at the end of last year, we are delighted to announce the release of our first limited edition expression for the range.
Casks 37470, 37471 and 37472 have been lurking quietly in Warehouse 9 at Tomatin Distillery since a rare and unintentional production of peated whisky at the distillery on 7th June 1989. Now the beast has been unleashed in this sweet and smoky rare edition of Cù Bòcan.
VITALS
Available: 1080 bottles available worldwide except USA from 14th April 2014
Price: RRP £199.99 per 70cl bottle
Cask Type: Matured in a Bourbon casks
Strength: Cask strength; 53.2%
TASTING NOTES for Cù Bòcan Highland Single Malt Scotch Whisky - Limited Edition Cask Strength 1989
This limited edition has been released at cask strength, non chill filtered and natural colour. The smoke is more prominent than in the standard edition but retains the instantly recognisable sweetness.
NOSE - The initial smoke is light, like distant burning kindling and has a heathery character which quickly gives way for fresh fruits – pear accompanied by citric lime zestand sweet pineapple. After time in the glass it becomes much sweeter with honey, vanilla, coconut and custard. Herbaceous notes of basil and rocket.
AROMA - The smoke and the floral heather notes are more prominent on the palate. Sweet abundance of fresh fruits; orange and grapefruit followed by blackberry and blueberry. Some ginger and clove spice is also hidden in the background.
FINISH - Very smooth with a long lasting earthy, yet sweet smoke.
More details at www.tomatin.com.
<< View Tomatin Single Malt Range
<< View more details about the Tomatin Distillery
<< Read about Planet Whiskies tour of Tomatin DIstillery
<< Read more Graham Eunson Master Distiller
<< Back to all the latest whisky news brought to you by Planet Whiskies
Distillery of the Month: November 2023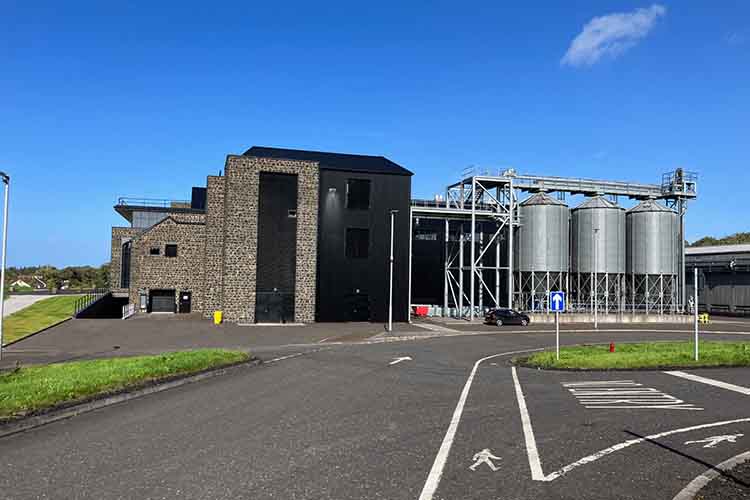 Planet Whiskies visited the new Bushmills Distillery in Northern Ireland on the 25th and 26th of September. Read our review of the experience of Bushmills and Northern Ireland at Planet Whiskies tour of Bushmills and Northern Ireland
You can also read the whole section about Bushmills Distillery at Bushmills Distillery Information on Planet Whiskies... So Bushmills is Planet Whiskies Distillery of the Month title for November 2023
Get Newsletter
Subscribe to our newsletter to get latest news, popular news and exclusive updates.