Three Golds Landed By Welsh Whisky Company at the Prestigious International Wine & Spirit Awards
Published Date: 15th August 2019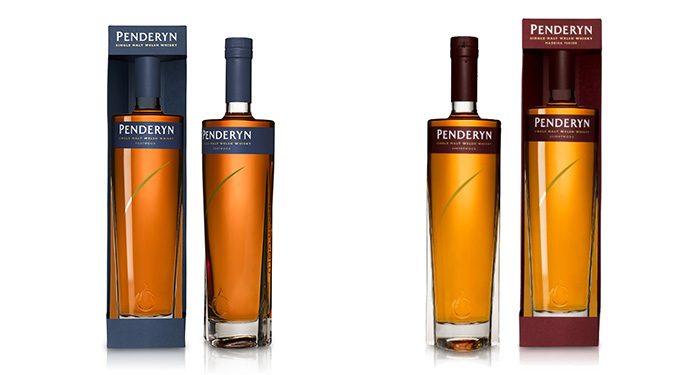 Penderyn, a unique Welsh whisky distillery based in the Brecon Beacons, is celebrating having taken home three prestigious gold awards at this year's International Wine & Spirit Competition. 
The IWSC, which celebrates the finest in new spirits and wine pressing each year, lauded the brand for its Rich Oak and Portwood ranges. Both are widely regarded as some of the finest single malt whiskies currently distilled by the team in Brecon, and now Penderyn can take away the prestige of further international recognition.
Both Rich Oak and Portwood are whiskies available in Penderyn's celebrated Gold Range, which, fittingly, took away top prizes at this year's IWSC. Rich Oak, the latest addition to the line, particularly impressed judges. It scored an impressive 95 out of 100 in terms of judge scoring, which makes it one of this year's ceremony's best performers. Similarly, two bottlings of Portwood also took away a gold award, making it a triple celebration for the Welsh brand.
The team at Penderyn are thrilled with the result, particularly as it comes following years of hard work at their local distillery. "This is great news for Rich Oak, which has been winning high acclaim the world over," CEO Stephen Davies states. "Rich Oak was previously released as a Single Cask at 59.8% and a Limited Edition at 50% abv – both winning major international awards."
"It's excellent news that having joined our main range, Rich Oak at 46% has been recognised with a gold medal – and a very impressive score of 95 out of 100."
Davies is keen to profess that the news means Penderyn will continue to produce tantalising, award-winning whisky. "These are very exciting times at the distillery," he confirms. "Sales are growing, and we have some new premium bottlings to be announced over the next few months."
Penderyn's gold award is the latest in a line of accolades for the Brecon based brand. The distillery is set to celebrate its 20th anniversary in 2020, which makes the prizegiving all the more fitting. What's more, the distillery has also celebrated its first operating profit of £1 million, making it one of the quickest-growing distilleries in the UK. Penderyn aims to continue celebrating a fantastic 2019 by rolling out new bottles and blends very soon.
With almost two decades of distinct distillation under their belts, the team at Penderyn are always keen to reach for that next big award. What's more, they are always innovating with new blends, flavours and themed bottles. 
One themed bottle from the distillery set to emerge soon will be their latest addition to their 'Icons of Wales' range. Celebrating local heroes and legends, Penderyn will be set to release a bottle celebrating the legend of Rhiannon – marking the first female icon to be immortalised in the collection.
From a humble distillery based in rural Wales, Penderyn has come a long way in 20 years – and this clutch of gold wins is all the more inspiring for the future.
<< Read more about Penderyn Welsh Distillery
<< Buy Welsh Single Malt Whisky Online

<< View Scottish Single Malts on Planet Whiskies
<< Back to all the latest whisky news brought to you by Planet Whiskies