Latest News - Whisky industry -The Macallan holds inaugural dinner in record breaking surroundings - June 19th, 2009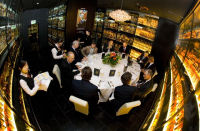 19 June 2009 - The Scotch Whisky Experience, formerly known as The Scotch Whisky Heritage Centre, played host to a group of businessmen from the luxury world at the first private dinner to be held in the room containing the world's largest collection of whiskies.
Featuring 3,384 bottles, the record-breaking collection was built up over 35 years by Brazilian whisky enthusiast, Claive Vidiz, who scoured the world for whiskies to create the magnificent collection which he kept at his home in Sao Paulo. The dinner was arranged by Ken Grier, Director of Malts at The Edrington Group, the Scotch Whisky Experience's second largest share holder.
Guests were treated to a VIP tour of the recently revamped Scotch Whisky Experience on Edinburgh's Royal Mile, followed by a private dinner in the impressive surroundings of the vault specially designed to house the Collection. Diageo purchased it from Mr Vidiz in 2006 and brought it back to Scotland where it has found a home at the Scotch Whisky Experience. It can be viewed by the public as part of the Scotch Whisky Experience tour.
The Scotch Whisky Experience beside Edinburgh Castle offers an exciting interactive whisky tour explaining the making of Scottish whisky through the ages. It is one of Scotland's most popular visitor attractions. The Edrington Group is one of the founder shareholders.
Guests at the dinner included representatives from Faberge, Debrett's, Bentley, Jet Republic, David Cox, Director of Brand Education for The Macallan and Ken Grier, Director of Malts for The Edrington Group.
Please enjoy our brands responsibly.
<< Back to all the latest whisky news brought to you by Planet Whiskies
Distillery of the Month: November 2023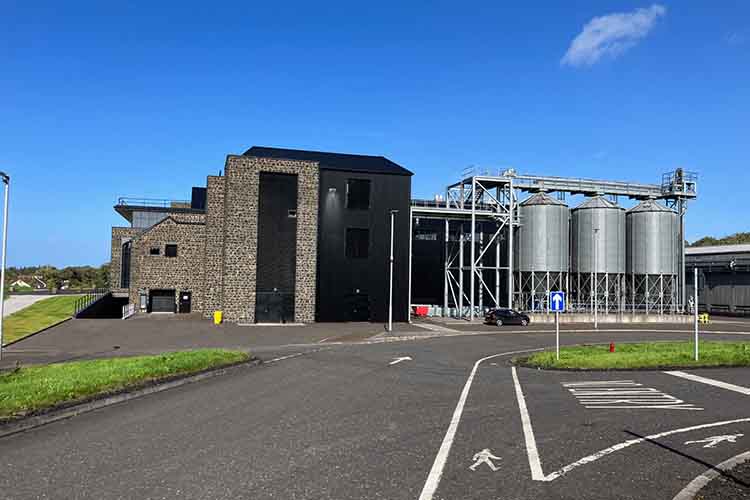 Planet Whiskies visited the new Bushmills Distillery in Northern Ireland on the 25th and 26th of September. Read our review of the experience of Bushmills and Northern Ireland at Planet Whiskies tour of Bushmills and Northern Ireland
You can also read the whole section about Bushmills Distillery at Bushmills Distillery Information on Planet Whiskies... So Bushmills is Planet Whiskies Distillery of the Month title for November 2023
Whisky Advent Calendars 2023
Get Newsletter
Subscribe to our newsletter to get latest news, popular news and exclusive updates.