Eden Mill St Andrews Launches New Blended Malt Scotch Whisky: The Guard Bridge
Published Date: 18th August 2023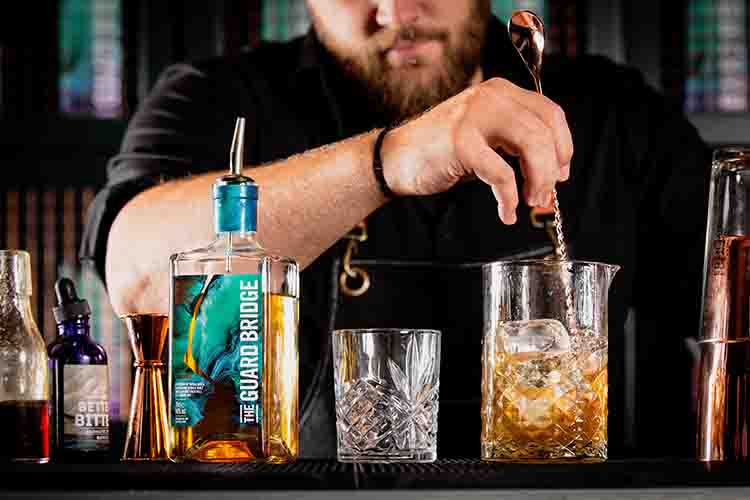 St Andrews-based Eden Mill has revealed its new Blended Malt Scotch Whisky, The Guard Bridge.
a natural colour and non-chill filtered, the new blended malt scotch whisky holds Eden Mill St Andrews' precious single malt, along with a selection of other carefully selected single malts from the Highlands and Lowlands of Scotland.
The unique blend of aged single malts with diverse but complementary flavours have been sourced and nurtured by Eden Mill's Head Distiller, Scott Ferguson, and has an ABV of 46%.
Scott said, "Our Blended Malt features the delicate, grassy and floral flavour characteristics of the Lowland single malts, combined with the robust, barley-sweet and dried fruit notes of the Highland single malts, to create a whisky that showcases the best of both regions.
"This Blended Malt contains at least ten single malts from across Scotland - one of which has been aged for over eight years - blended and married together and finished in ex-Eden Mill single malt casks - specifically ex-bourbon casks - to create an exciting, versatile new whisky of which we are incredibly proud."
Scott has carried out some additional maturation of one of the components to further refine it. For this, he used a combination of Virgin American Oak casks to add colour and a rich, oaky spice profile; Bourbon casks, adding spice and creaminess; Oloroso Sherry casks, adding colour and a rich, sherry fruit sweetness; and Pedro Ximénez casks, adding colour and a rich, sherry fruit sweetness. Juicier and richer than the Oloroso casks. The other components have been matured in a mixture of bourbon casks and sherry casks.
Scott added: "Our Eden Mill Single Malt is very scarce - from the stock we distilled and laid down in our original distillery, there are now less than 400 casks remaining. By using this precious liquid in The Guard Bridge Blended Malt, we are able to bring a taste of Eden Mill to whisky lovers all over the world."
The name itself is inspired by the original 15th century six-arched Guard Bridge that connected St Andrews with its old trading port of Guardbridge and the design of the packaging and the myriad shades of blue and teal is inspired by the tidal ebb and flow of the Eden Estuary - the site of Eden Mill's new distillery and visitor centre where it will continue to produce its own single malts and premium gins.
The cut down at the centre of the bottle label reflects the path of the River Eden as it winds its way through Fife past Guardbridge and onto St Andrews.
Eden Mill prioritises sustainability and all of The Guard Bridge packaging, excluding the cork, is sourced in the UK. The label can be recycled with the bottle, and the foil on both the label and carton is fully recyclable.
For those looking for different ways to enjoy The Guard Bridge, the new blended malt is being released with a selection of serve suggestions, ranging from classic highballs to more adventurous cocktails, including a unique take on a whisky sour featuring banana syrup and an Old Fashioned crafted using fig syrup and aromatic bitters.
The Guard Bridge will be available to purchase from www.edenmill.com from 17th August 2023. RRP £45 (70cl / 46% ABV).
More Whisky News
Distillery of the Month: November 2023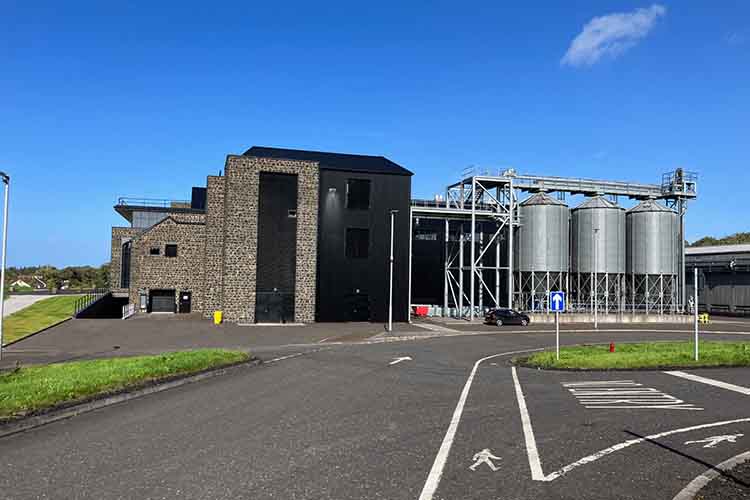 Planet Whiskies visited the new Bushmills Distillery in Northern Ireland on the 25th and 26th of September. Read our review of the experience of Bushmills and Northern Ireland at Planet Whiskies tour of Bushmills and Northern Ireland
You can also read the whole section about Bushmills Distillery at Bushmills Distillery Information on Planet Whiskies... So Bushmills is Planet Whiskies Distillery of the Month title for November 2023
Get Newsletter
Subscribe to our newsletter to get latest news, popular news and exclusive updates.