Seductive Silkie Irish Whiskey Launches in the UK. The award-winning and legendary Silkie blended Irish whiskey
Published Date: 23rd May 2019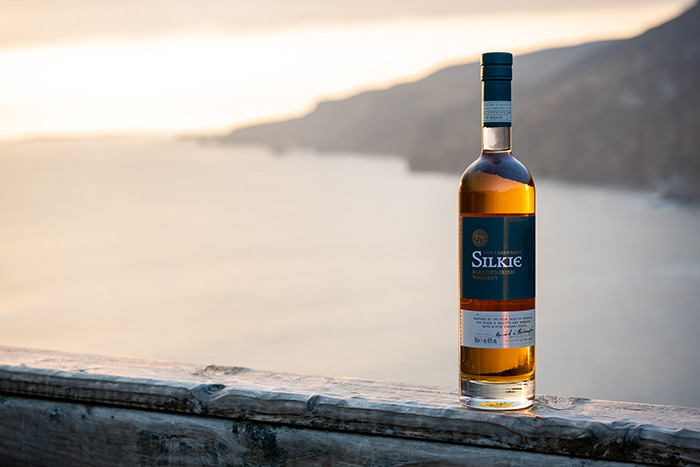 Fresh from widespread acclaim in its homeland, the award-winning and legendary Silkie blended Irish whiskey is now available to UK drinkers. Named after the mythical seals that transform into irresistible maidens when ashore Donegal's beaches, the whiskey is as smooth as its name suggests.  Available from Master of Malt for only £29.87- Click to buy online.
 
Created by James Doherty, a returning Donegal 'scatterling', Silkie is made from a blend of carefully selected malt and grain whiskeys.  By using a higher malt percentage – with malts aged up to eight years including some sherry wood – James is able to produce a signature-soft mouth feel and silken, easy character.
On the nose, Silkie evokes brisk green apples opening to a more honeyed butteryness. On the palate, it suggests orange zest, digestive biscuits and stem ginger, all with the signature softness. The rich, sweet taste provides a sublimely gentle finish.
Commenting on the arrival into the UK, James Doherty, Managing Director, Sliabh Liag Distillers said: "As a young lad, my mother used to tell me all about the silkies emerging from the wild Atlantic ocean and beguiling the men they encountered.  We've worked hard to create a blended Irish whiskey that is rich, soft and very easy-drinking and are confident drinkers across the UK who encounter our Silkie will be as equally mesmerised by it as the Donegal seafarers of old were by its namesake."
Given its soft character, Silkie can easily be enjoyed neat but also works superbly as an Old Fashioned cocktail, especially if rhubarb bitters are used instead of the traditional Angostura variety. For a more refreshing drink, a "Silkie Rua" - Silkie with ginger ale garnished with an orange peel twist hits the spot.
<< View Scottish Single Malts on Planet Whiskies
<< Back to all the latest whisky news brought to you by Planet Whiskies
Distillery of the Month: November 2023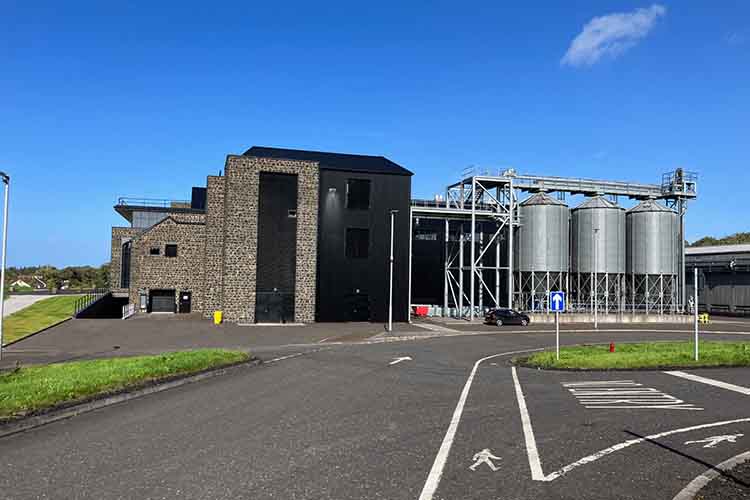 Planet Whiskies visited the new Bushmills Distillery in Northern Ireland on the 25th and 26th of September. Read our review of the experience of Bushmills and Northern Ireland at Planet Whiskies tour of Bushmills and Northern Ireland
You can also read the whole section about Bushmills Distillery at Bushmills Distillery Information on Planet Whiskies... So Bushmills is Planet Whiskies Distillery of the Month title for November 2023
Whisky Advent Calendars 2023
Get Newsletter
Subscribe to our newsletter to get latest news, popular news and exclusive updates.