The Home of Welsh Whisky, Penderyn Distillery, Re-brands Single Malt Range in Drive to Improve Sustainability - Starting with Dragon Range
Published Date: 3rd August 2023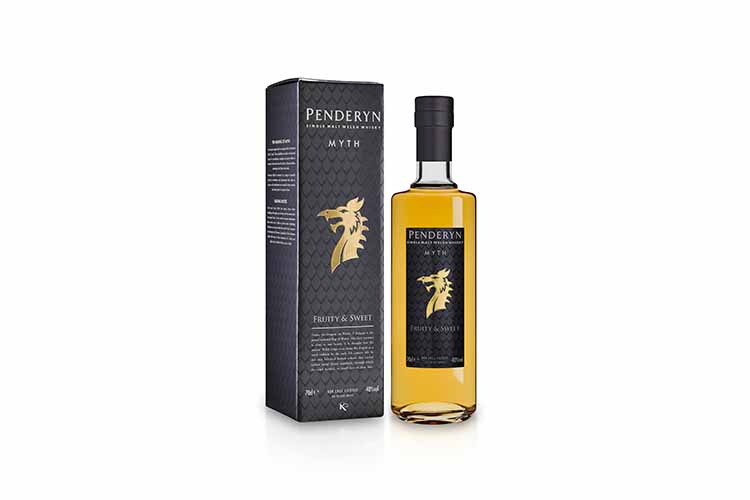 As Wales continues to push towards net positive targets, Penderyn Distillery - the celebrated and multi-award-winning Welsh whisky company - with three distilleries across Wales - is proud to announce the release of several popular bottlings re-branded with sustainability in mind.
"We're as conscious as anyone when it comes to cutting back on material use," says Stephen Davies, CEO of the globally-renowned distillery. "To start, that means reducing the amount of glass we use in every bottle produced."
Three bottles in the new low-glass Dragon Range - Myth, Legend, and Celt - will be making their way to supermarket shelves and online storefronts from early August. The launch provides Penderyn fans and whisky lovers across Wales with a great opportunity to do more for the environment.
"The new range is a complete overhaul of some of our best-loved single malts and bottlings," says Davies. "That means each of our low-glass whiskies still provides the same texture and taste our customers love - but they can feel less guilty about waste and emissions."
"Our design experts have taken serious time and effort to completely overhaul the packaging and labels, too - it's not just the bottles that are getting facelifts."
"Customers should start looking out for our new Dragon redesigns, too," says Davies. "We're working towards more sustainable bottlings that reduce material, but still look sharp and stylish. The new Dragon bottling is one of the best-looking products we've ever created - and that's even before you sample the taste!"
Penderyn's commitment to the planet doesn't stop at reducing materials. The brand's working hard to crack down on its overall carbon footprint, with the push mentioned they've estimated a reduction in CO2 of approx. 50 tons per year. It's an incredible effort!
"We're reducing carbon and glass as much as possible," says Davies. "Both make up the majority of our emissions, and with more and more of our customers thinking carefully about reducing their own waste, we really wanted to take some initiative of our own."
"On top of reducing materials used, we're also encouraging colleagues to switch to EV through a salary sacrifice scheme. We want to continue producing, selling and talking about Welsh Whisky up and down the UK - and beyond, of course - but to do that, we have the responsibility to rethink how much carbon we're pushing back out into the atmosphere." Davies confirms.
"We have a big responsibility, as a producer, to think carefully about protecting the future of our planet," says Davies.
Penderyn's new line of low-glass whisky bottlings is set for release this month, with the distillery and brand further committing to reducing carbon emissions and improving processes heading deeper into 2023.
More Whisky News
Distillery of the Month: November 2023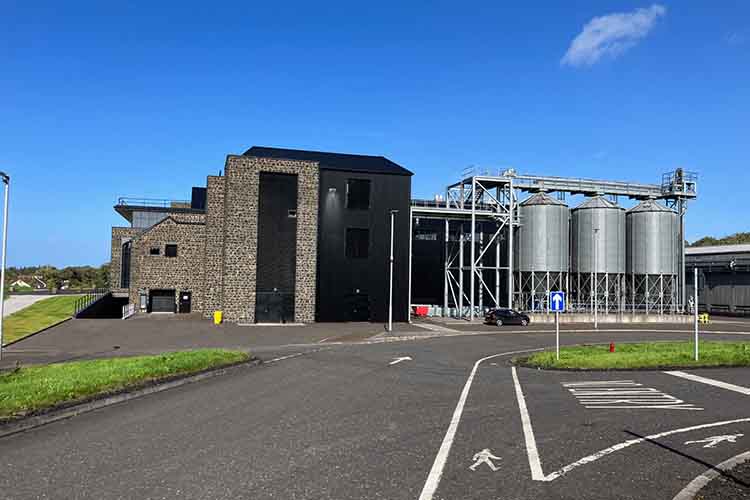 Planet Whiskies visited the new Bushmills Distillery in Northern Ireland on the 25th and 26th of September. Read our review of the experience of Bushmills and Northern Ireland at Planet Whiskies tour of Bushmills and Northern Ireland
You can also read the whole section about Bushmills Distillery at Bushmills Distillery Information on Planet Whiskies... So Bushmills is Planet Whiskies Distillery of the Month title for November 2023
Get Newsletter
Subscribe to our newsletter to get latest news, popular news and exclusive updates.