Japanese Whisky: Nikka Celebrates Whisky Blending Expertise With New Expressions
Published Date: 27th October 2020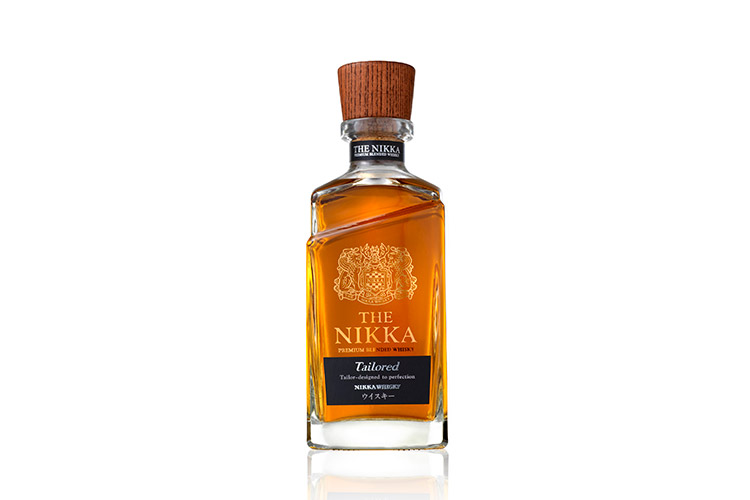 Iconic Japanese whisky Nikka is introducing two new permanent expressions to UK drinkers this autumn which will be exclusively distributed in the market by Speciality Brands.
The Nikka Tailored is a new, premium blend combining Miyagikyo and Yoichi malts with Nikka grain whisky (a predominantly corn-based whisky distilled in traditional Coffey stills). The main influence of the maturation comes from American oak and ex-Sherry casks.
A contraction of the words "TAILOR" and "DESIGNED", The Nikka Tailored demonstrates the precise and delicate blending skills of its Master Blender. As with all expressions in the range Tailored showcases balance, roundness and softness, all symbols of the Nikka house style.
The second expression reaching the UK market is Taketsuru Pure Malt. The new whisky is replacing the previous Pure Malt expression which was discounted earlier this year and reflects much more the historic style of The Taketsuru blend.
Taketsuru Pure Malt is named after Nikka's founder, Masataka Taketsuru, recognised as the founding father of Japanese whisky. A disciplined craftsman, Taketsuru was constant in his pursuit of perfection, a characteristic that the Nikka blending team pursue to this day.
The whisky is a blend of aged single malt casks from Yoichi and Miyagikyo and showcases an exquisite balance between great softness and deep complexity. Miyagikyo remains predominant in the blend but a higher portion of Yoichi is used in this new edition giving the whisky an expressive character. The main influence comes from ex-Sherry casks and Miyagikyo which has been aged in American oak.
The Nikka Tailored (RRP: £110) launches this October whilst the new Nikka Taketsuru Pure Malt expression (RRP: £60) will be available from November onwards. Both will be available at selected trade partners in the on and off-trade.
More Whisky News