It takes two: Master Blenders unite to create Wolfcraig Distillers' biggest release yet, 14 Year Old Deluxe Blended Scotch Whisky
Published Date: 6th October 2023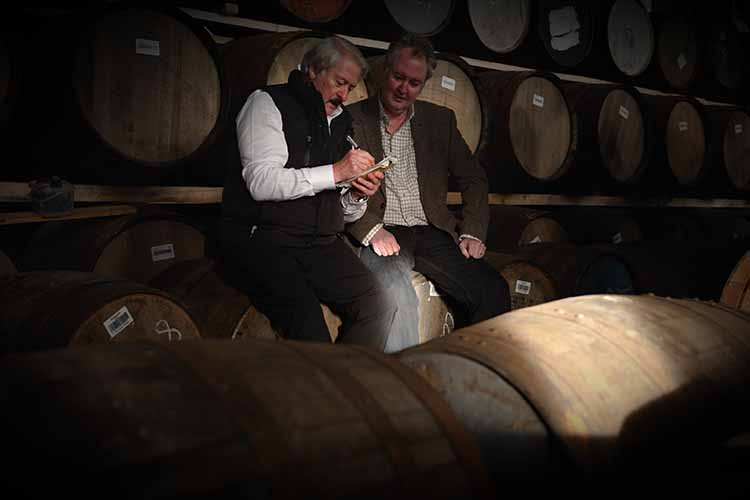 Renowned whisky legends Richard 'The Nose' Paterson OBE and Ian MacMillan have released their latest collaboration, Wolfcraig Distillers' 14 Year Old Deluxe Blended Scotch Whisky.
The expertly crafted whisky has been matured in three distinct types of sherry cask; Amontillado, Oloroso and Muscatel casks, all handpicked by Richard Paterson from Bodega San Andreas in Jerez de la Frontera, Spain.
This Deluxe Blend is the third release by the ultimate partnership of master blenders at the helm of Wolfcraig. In recent months, the Scottish company has released a 30 Year Old Premium Blend whisky and a Premium Distilled gin.
Now, with 4,500 bottles available, this is Wolfcraig's biggest release to date.
Known as 'The Nose' for his renowned palate, Richard Paterson retains legendary status within the whisky industry and has been inducted into the Whisky Hall of Fame.
Richard, who was named an OBE on the Queen's Honours List in 2021, said: "These specially selected sherry casks give a unique and flavourful finish, which suggests a greater age than the 14 years stated on the label. "This elegant blend is a golden icon of pure beauty. It's rich and intense at first but like all good things you must wait; after all it has taken many years to consummate this loving union of different seasonings from the selected casks. The aftertaste of glazed tangerines, marzipan and chocolate mousse with fresh hints of spicy ginger and nutmeg provide the perfect finish to this luxurious blended whisky."
Ian MacMillan is an award-winning distiller with over 40 years' experience, revered for having created some of the sector's most recognised single malts.
The master blender added: "It has been a memorable experience to work with Richard and to combine our 100 years of experience together to create an excellent product such as this.
"The triple cask finish using our selected sherries allowed us a greater flexibility in the final creation of this supreme and majestic example of Blended Scotch Whisky.
"This is a whisky to be shared and enjoyed in those special moments in life."
Wolfcraig 14-Year Old's deluxe blend is now available at wolfcraig.com, priced at £80 per bottle.
Wolfcraig will continue its mission to produce innovative and premium spirits from the heart of Scotland, with their collection of rare and aged releases available on the Wolfcraig website.
Sign up to their newsletter at the bottom of the Wolfcraig website homepage or follow them on all socials @wolfcraig_distillers to be kept up to date with launch dates.
More Whisky News
Distillery of the Month: November 2023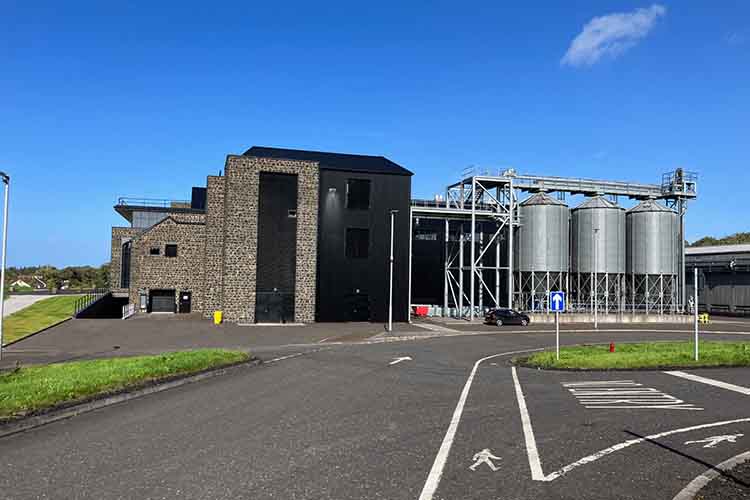 Planet Whiskies visited the new Bushmills Distillery in Northern Ireland on the 25th and 26th of September. Read our review of the experience of Bushmills and Northern Ireland at Planet Whiskies tour of Bushmills and Northern Ireland
You can also read the whole section about Bushmills Distillery at Bushmills Distillery Information on Planet Whiskies... So Bushmills is Planet Whiskies Distillery of the Month title for November 2023
Get Newsletter
Subscribe to our newsletter to get latest news, popular news and exclusive updates.