World record-breaking brothers and their legendary dad launch new charity
Published Date: 6th August 2023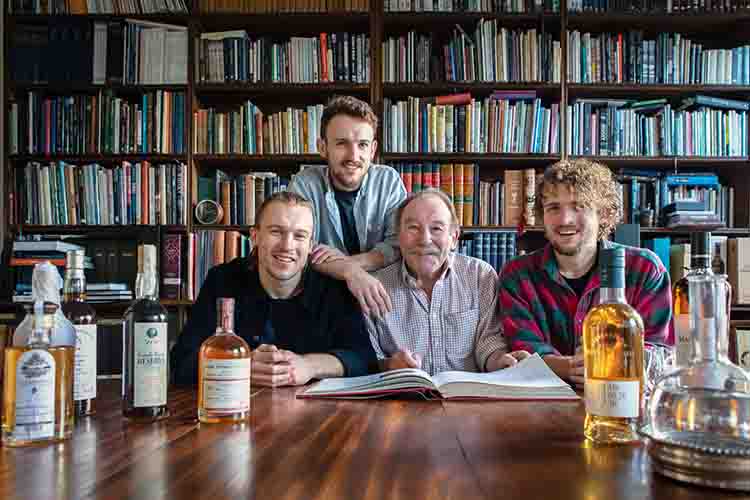 Maclean brothers will aim to visit 120 Scottish distilleries to collect whisky to raise cash for clean water projects
The Maclean Foundation is a new charity founded by the brothers and their dad Charles Maclean MBE
Jamie, Ewan and Lachlan are the fastest trio to row the Atlantic Ocean
A trio of Scottish world record-breaking rowing brothers have joined forces with their famous father to launch a new charity.
The Maclean Foundation, which has been founded by Ewan, Jamie and Lachlan Maclean alongside their dad Charles Maclean MBE, will raise funds for clean water projects through adventures and collaboration with the whisky industry.
To launch the charity, the brothers are set to embark on a human-powered journey rowing, running and cycling between all the Scottish malt whisky distilleries currently selling whisky.
During the trip, which the Edinburgh-born trio hope to complete in two weeks the trio will visit 120 distilleries to raise awareness for their campaign to independently bottle and sell donated casks to fund clean water projects.
In 2020, they became the first three brothers to row any ocean, as well as the fastest and youngest trio to row across the Atlantic Ocean. During 35 days at sea, as their charity fundraising efforts ramped up to more than £205,000, the brothers began to talk about their aspiration to build a family foundation.
During a trip to Madagascar, one of the poorest countries in Africa, to see clean water boreholes they previously funded all three became ill through contact with dirty water and were treated for parasitic worms. Youngest brother Lachlan, who now lives in Glasgow, said: "When we returned from our trip, the importance of clean water became clear. When we got ill, we had access to a free health service back home - Malagasy people don't have that luxury.
"Clean water is something we all need to live. It is an essential building block to bringing communities out of poverty. Waterborne diseases typically kill more people each year than all forms of violence, with most of these deaths being children under the age of five.
"Through our Foundation, we will help to widen access to the most basic necessities of clean water and sanitation to those who need it." Jamie, who is currently living in Edinburgh, added: "Early on during our row, we realised this would be the start of something much bigger. "At sea, we faced 30-foot waves, sleep deprivation, sharks and complete exhaustion - it made you think about what really mattered.
"We also realised what was possible when we worked together towards a goal. We thought a lot about our purpose when we were on the water, and since. I think we've found it. We were very lucky to have the start in life that we did. Everyone, no matter where you're from, deserves a fair chance at a happy, healthy life."
Edinburgh-based Charlie, an author of 18 books who starred in the Angels' Share, said: "I continue to be so immensely proud of my sons. When they shared their idea, I couldn't think of anything more perfect; the chance to work together, combining our passions for whisky and adventure to make a real impact on people's lives.
"They showed us that anything is possible during their row. We believe we can achieve something very special together, with the help of Scotland's wonderful whisky industry which I've been proud to be part of for decades."
The trio will kick off their journey between Scotland's distilleries from Skye this Saturday. Between them, the brothers will travel 2,000 miles by bike and 150 nautical miles across some of the most challenging bodies of water in the British Isles.
Each bottle sold from their eventual haul will provide at least one person with clean water for life.
Ewan, a design engineer for Dyson in Bristol, added: "Our Foundation is all about combining our passions for adventure and whisky to support people.
"We're excited to get back behind the oars to make an impact. While there are no world records at stake this time, it won't be easy. It's a great opportunity to launch the charity while introducing our Foundation to the people of Scotland's whisky industry.
"What's more, as we are planning another ocean row, it will make for perfect training.
"We want to make a real lasting impact through our work - this is our purpose, our new focus."
The MacLean Foundation (SC051703) is a registered Scottish charity that exists to create positive change through compassion and the spirit of adventure.
Visit themacleanfoundation.org to find out more. You can follow the row by following @themacleanbrothers on Instagram.
More Whisky News
Distillery of the Month: November 2023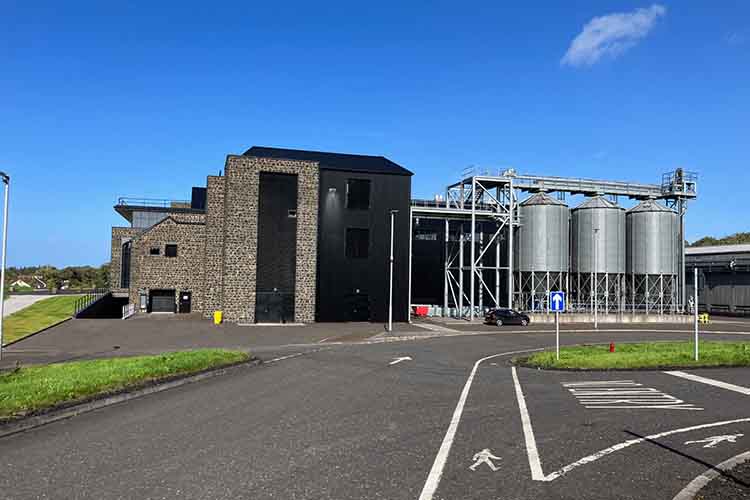 Planet Whiskies visited the new Bushmills Distillery in Northern Ireland on the 25th and 26th of September. Read our review of the experience of Bushmills and Northern Ireland at Planet Whiskies tour of Bushmills and Northern Ireland
You can also read the whole section about Bushmills Distillery at Bushmills Distillery Information on Planet Whiskies... So Bushmills is Planet Whiskies Distillery of the Month title for November 2023
Get Newsletter
Subscribe to our newsletter to get latest news, popular news and exclusive updates.