Latest Whisky News - Knappogue Castle Twin Wood Single Malt Irish Whiskey, 7th February, 2011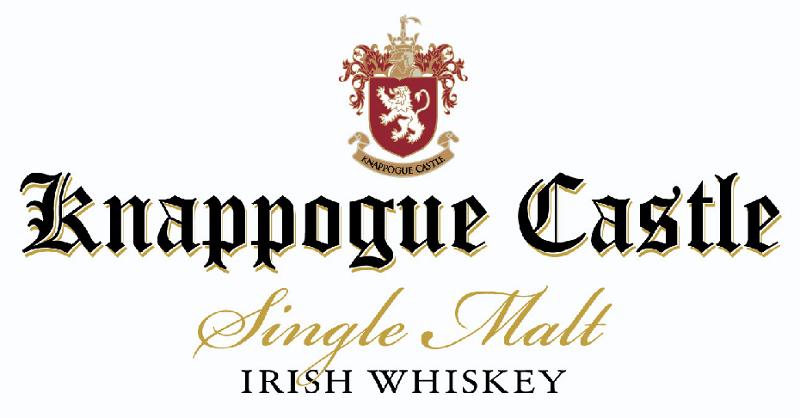 KNAPPOGUE CASTLE® DEBUTS SHERRY-CASK FINISHED, 16-YEAR OLD IRISH SINGLE MALT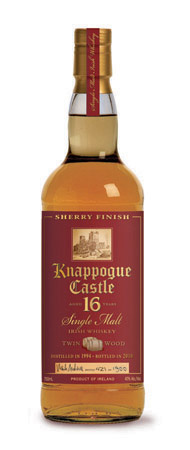 New York, NY, February 7, 2011 - Knappogue Castle®, producer of a super-premium line of single malt Irish whiskies, announces the release of a distinctive, new, 16-year old single malt Irish whiskey: Twin Wood, a whiskey aged in two types of barrels, a first for the brand. After 15 years and three months in bourbon casks, this latest offering from Knappogue Castle, spent a final nine months aging in sherry casks - hence its name.

Mark Andrews III, son of the founder of Knappogue Castle, developed this latest aged whiskey as a tribute to the brand's heritage. In the late 1980s he first brought to market the legendary Knappogue Castle 1951. Arguably the oldest and rarest Irish whiskey in the world, it was aged for 36 years exclusively in sherry casks before being bottled in 1987. Twin Wood, a refined 16-year old whiskey only recently bottled, spent the final nine months maturing in casks specially infused for Knappogue Castle with Oloroso Sherry. This sherry-cask finishing has added complexity and notes of nutty, sherry maltiness to Knappogue Castle's characteristic, smooth, mellow taste.

"We wanted to introduce Twin Wood in 2011 because it is the 60th anniversary of Knappogue Castle 1951," said Mr. Andrews. "The link between the two products is the sherry finish. I consider this new offering homage to this brand's unique history and heritage of innovation."

Always innovating, the Andrews family has built Knappogue Castle, which is pronounced nah-POGUE', like brogue, into a global brand, bottling Irish single malts when others were only bottling blends, and offering a range of vintages including 1990, 1991, 1992, 1993, 1994 and 1995. In early 2010 Andrews offered a very limited quantity of Knappogue Castle 1994 Master Distiller's Private Selection, a product with even more age, greater complexity, and more finesse than previous vintages.
With only 1,900 signed and numbered bottles produced, the Knappogue Castle® Twin Wood 16 Year Old Irish Single Malt Whiskey will be available at select retailers and on-premise nationwide starting in late-February. It carries a suggested retail price of $100. The Knappogue Castle 1951 is still available by special order and retails for around $1,800.
Knappogue Castle whiskies are imported by Castle Brands Inc., a developer and international marketer of premium branded spirits and wines. Based in New York City, it is one of the few small public companies in the global beverage alcohol industry. www.castlebrandsinc.com
<< Back to all the latest whisky news brought to you by Planet Whiskies
Distillery of the Month: November 2023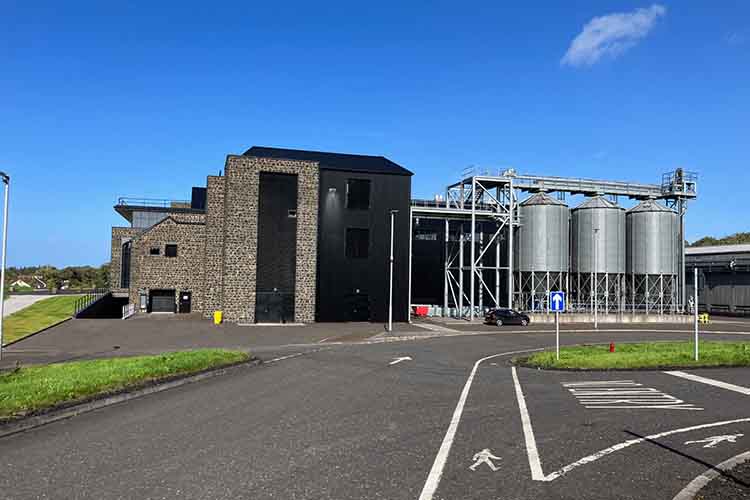 Planet Whiskies visited the new Bushmills Distillery in Northern Ireland on the 25th and 26th of September. Read our review of the experience of Bushmills and Northern Ireland at Planet Whiskies tour of Bushmills and Northern Ireland
You can also read the whole section about Bushmills Distillery at Bushmills Distillery Information on Planet Whiskies... So Bushmills is Planet Whiskies Distillery of the Month title for November 2023
Get Newsletter
Subscribe to our newsletter to get latest news, popular news and exclusive updates.