Kilchoman Whisky Launch - Loch Gorm 2019 - Release Date 8th April 2019
Loch Gorm is the name given to the annually released sherry cask matured limited edition from Kilchoman. Only just 15,000 bottles will be release on 8th April 2019
Published Date: 18th March 2019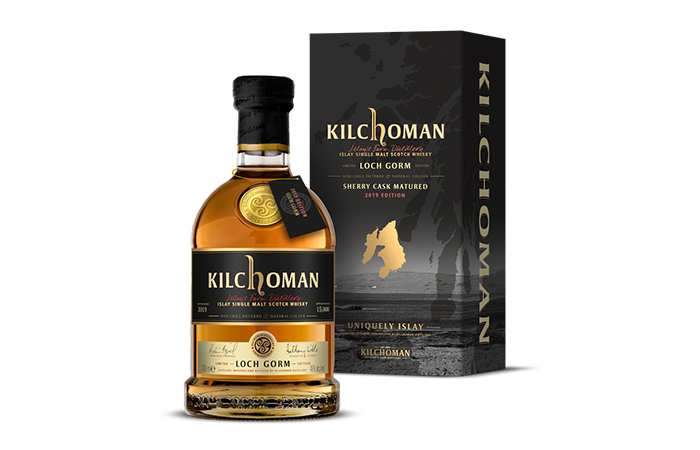 Loch Gorm is the name given to the annually released sherry cask matured limited edition from Kilchoman. The loch, murky and peaty in colour, reflects the dark copper tone of the sherry matured Loch Gorm release.
As the only release in the Kilchoman range to be fully matured in sherry casks, Loch Gorm has always attracted special attention from whisky fans, especially given that just 15,000 bottles will be released and made available around the world.
Over the years the Loch Gorm range of limited edition releases have been evolving, each new edition containing a different combination of casks. This, the 2019 edition, is no different. Twenty oloroso sherry butts from 2006, 2007, 2008, 2009 and 2011 have been selected for this release, meaning that for the first time Loch Gorm will contain 12 and 13-year-old casks from the Kilchoman warehouses.
Anthony Wills, Kilchoman Founder and Managing Director; "It has been fascinating to see first-hand how the character of our oloroso butts have developed over the years. Recent editions of Loch Gorm have seen a coming-of-age for the range, the addition 12 and 13-year-old casks add a fantastic balance and complexity.
Layers of stewed plums, pears and tropical fruit have become more defined in the casks as they age, complimenting the bold spicy and rich character of early releases to create a beautiful marriage of Kilchoman and oloroso sherry cask maturation.  I'm delighted with the 2019 release and look forward seeing how it's received."  
Kilchoman Distillery sits nestled amongst the traditional buildings of Rockside Farm on the north-west coast of Islay. Famous as Islay's Farm Distillery, the distillery's barley fields stretch west to the shores of Machir Bay and the Atlantic Ocean.
Established in 2005, Kilchoman is unique in many ways, most notably for their 100% Islay range, Scotland's only Single Farm Single Malt. True to Islay's rich farm distilling heritage, Kilchoman uses local Islay cut peat, slowly distilling by hand, maturing in traditional dunnage warehouses and bottling on site without colouring or chill-filtration.
Kilchoman Loch Gorm 2019 is bottled at 46% ABV and will be available worldwide from the 8th April 2019.
Loch Gorm 2019 Tasting Notes
Nose: Dried fig, orange peel and sea salt with hints of bacon, oaky spice, cinnamon and citrus sweetness.
Palate: Stewed plums, morello cherries and dark chocolate with layers of salted caramel, herbaceous heather, honey and wet ashy peat smoke.
Finish: Cooked apples and pears with waves of all spice, dark chocolate and barbeque smoke.
<< View KilchomanSIngle Malt Range
<< View Scottish Single Malts on Planet Whiskies
<< Back to all the latest whisky news brought to you by Planet Whiskies
Distillery of the Month: November 2023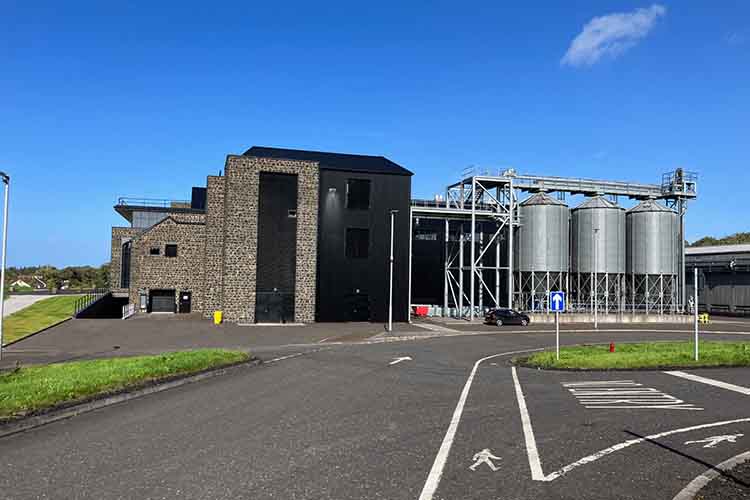 Planet Whiskies visited the new Bushmills Distillery in Northern Ireland on the 25th and 26th of September. Read our review of the experience of Bushmills and Northern Ireland at Planet Whiskies tour of Bushmills and Northern Ireland
You can also read the whole section about Bushmills Distillery at Bushmills Distillery Information on Planet Whiskies... So Bushmills is Planet Whiskies Distillery of the Month title for November 2023
Whisky Advent Calendars 2023
Get Newsletter
Subscribe to our newsletter to get latest news, popular news and exclusive updates.