Kilchoman Launch Their Oldest Global Bottling To Date - The Kilchoman 16 Years Old
Published Date: 8th November 2023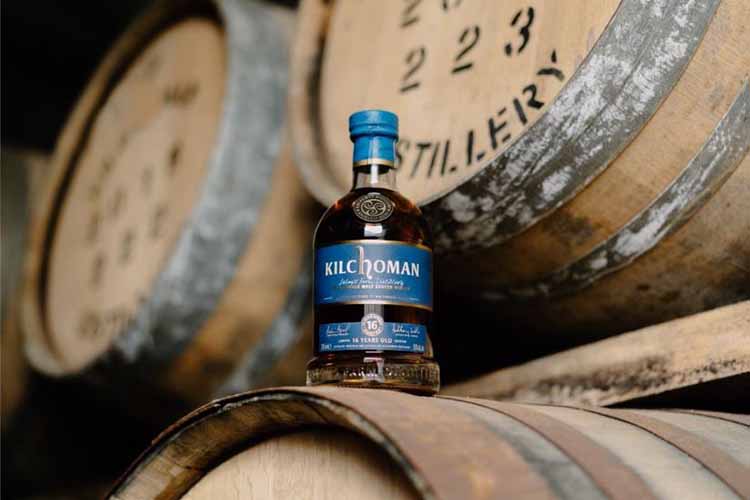 This is a proud moment for all at the distillery as they release their oldest global bottling to date. A combination of 21 casks have been maturing for over 16 years, predominantly ex-bourbon barrels with a hint of ex-oloroso sherry, creating a perfectly balanced single malt.
With a marriage of both ex-bourbon and oloroso sherry casks, this release showcases how the recognised Kilchoman flavours and character has developed over the last 16 years of maturation.
Anthony Wills, Kilchoman Founder, & Robin Bignal, Production Manager, have spent the last few years keeping a close eye on these early casks, waiting for the right moment to vat them together and form this momentous Kilchoman 16 Years Old.
"This is a landmark release for the distillery, the oldest global bottling we have done to date at 16 years of age. I look forward to Kilchoman fans around the world tasting this outstanding whisky and experience the evolving character of our single malt," Anthony Wills, Kilchoman Founder.
The Kilchoman 16 Years Old is available from Kilchoman stockists around the world from this week. For more information, please contact admin@kilchomandistillery.com
Tasting Notes for the Kilchoman 16 Year Old
Nose: Delightfully rich with a creamy citrus sweetness and layers of cooked apples, pears, plums and nutmeg
Palate: A masterful balance of festive spices, fresh vanilla, tropical fruit and smouldering peat smoke
Finish: Dried mango and apricots with bbq smoke and lasting mouth-coating honey sweetness
More Whisky News