Jura Whisky Launches New Signature Series: 5th March, 2018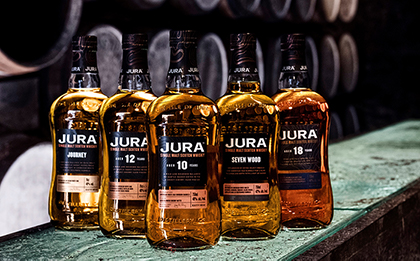 Hours away from the Scottish mainland, miles away from 'ordinary'; Jura might not be the easiest place to make whisky, but we believe it's the best. One road, one pub and one distillery - and home to a determined community spirit.  Free from distractions, we focus entirely on one thing – making the very best single malt whisky we can.
This focus has now led us to a new place. A place reflective of our past, present and future where we can reveal a different side of our character.  Signifying the start of a new chapter in our rich story, we have created a new signature style for Jura Single Malt Whisky, a style reminiscent of our past but with a firm eye on the future.  An Island future shaped and supported with every step we take. 
The whisky itself sees a subtle smokiness brought together with a sweetness to create our new defining character.  This sees us, for the first time, marry together the classic styles of Highland and Island malts, and unify these in one remarkable whisky. 
Our signature has been brought to life through the creation of range of five distinctive single malts.  This range tells a story.  A story rooted in, and reflective of, those elements which make Jura so unique.
We start with Journey before moving to 10 and 12 Years Old Jura, and into an entirely new world with Seven Wood and then concluding with 18 Years Old.  Each and every whisky has been created to showcase an incredible new flavour, in their own individual way.
From cinnamon, pears and pecans to black forest fruits and bitter chocolate, the diversity of flavours gives you approachable and welcoming combinations which will captivate you into the world of Jura.
Graham Logan, Jura Distillery Manager commented, 'This marks a hugely significant step for Jura.  A new house style of whisky is not for the faint hearted but it tells you where we are now and how committed we are to Jura, the community and our whiskies for the long term. Combining two styles of whisky is a fairly unorthodox approach, but one that we know is right for Jura.  We can't wait for people to try and it and see for themselves.'
www.jurawhisky.com
www.twitter.com/jura_whisky
www.facebook.com/jurawhisky
Instagram: jura_whisky
<< Buy Jura Single Malts Whisky
<< Read more about Jura Distillery
<< Back to all the latest new brought to you by Planet Whiskies
Distillery of the Month: December 2023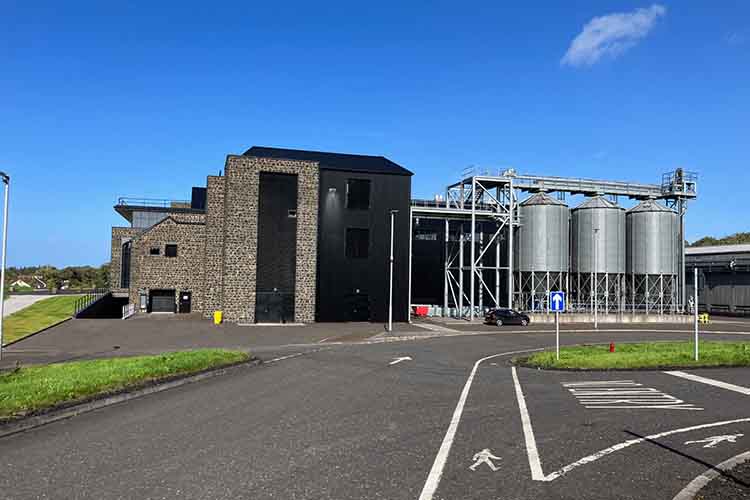 Planet Whiskies visited the new Bushmills Distillery in Northern Ireland on the 25th and 26th of September. Read our review of the experience of Bushmills and Northern Ireland at Planet Whiskies tour of Bushmills and Northern Ireland
You can also read the whole section about Bushmills Distillery at Bushmills Distillery Information on Planet Whiskies... So Bushmills is Planet Whiskies Distillery of the Month title for December 2023
Get Newsletter
Subscribe to our newsletter to get latest news, popular news and exclusive updates.