Latest Whisky News - Highland Park reveals new bottling the Earl Magnus Edition 1 - 15th December, 2009
Published Date: 15th December 2009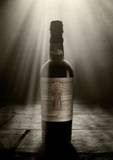 The internationally acclaimed and award winning distillery, Highland Park announces the launch of its latest premium single malt whisky, The Earl Magnus Edition 1 - a perfectly-balanced natural strength bottling taken from hand selected casks from the turn of the last century.
This limited edition expression provides lovers of this award winning single malt liquid with the opportunity to experience or collect a very distinct bottling that captures a time in history through its tasting and the story that is told.
The bottling celebrates the life of Earl Magnus, an 11th century Christian; a man of peace and great authority who shared the rule of the Orkney Earldom with his treacherous cousin Haakon. Envious at the increasing popularity of his cousin, matters between the two reached a crisis and in a bitter twisted rivalry, Haakon had his cousin slaughtered. Magnus's body was laid to rest on Egilsy and later at Birsay it was said that miracles of healing were experienced around his tomb.
The story is legendary as is the new edition from Highland Park. Bottled at 52.6% abv this unique 15 year old full natural strength expression delivers a beautiful balance of ginger and lemon notes, cumulating with delicate aromatic blends of ginger and vanilla, combined with the signature heather peat smokiness of Highland Park. Distinct in taste, the bottling and gift box combines current artisan design elements of the classic Highland Park style and these have been skilfully maintained and blended with historic drawings taken from preserved archive bottles at the Highland Park distillery.
Key design elements include the composition of the light brown glass itself. With natural looking flaws, bubbles and an unusual orange peel texture the glass making reflects the techniques used over 150 years ago.
The bespoke light brown glass bottle is offset with an archive inspired label that depicts Earl Magnus in a stained glass window. It is sealed with a black stopper, coated in black wax stamped with the classic Highland Park 'H'. Stoelze Flaconnage, the specialist bottle makers have created this ancient looking bottle that consumers can keep long after the liquid has been savoured.
The bottle is presented in an open window wooden gift box that is simple in design and etched with modern Highland Park branding and the historic tale of Earl Magnus – the story of his remarkable life, how he came to his brutal and tragic death and how years later his life was eternally remembered through his canonisation and the building of St Magnus cathedral, a magnificent structure that stands not far from the distillery – the home of Highland Park.
Jason Craig, Global Controller of Highland Park, said: "Orkney has a wonderful and magical heritage born out of an incredibly colourful history; with troubles, strife, heroism and a lasting legacy of historical structures and ancient and mysterious standing circles on our island. We hope our Highland Park drinkers and collectors will love this limited edition bottling that captures a period of remarkable history, delivers a full strength 15 year old and is big on flavour and aroma which is succinct and distinguished in taste."
Earl Magnus Edition 1 will be available from late December in the UK from specialist independent whisky retailers throughout the UK, the Highland Park distillery and www.highlandpark.co.uk at a RRP of £85.00.Earl Magnus Detail:
Age: 15 year old from 1994 and earlier years
Strength: 52.6% abv
Appearance: Golden honey, clear and bright
Aroma: Cedarwood and lemon. Mango chunks with hints of ginger and cinnamon bark
Palate: Vanilla, balanced smokiness, milk chocolate and crystallised ginger
Aftertaste: Medium sweet with lingering spiciness
Read more about Highland Park Distillery
<< View the whole range of Highland Park Single Malts
<< Back to all the latest whisky news brought to you by Planet Whiskies