The Famous Grouse Burns limited edition bottle raises money for hit
Published Date: 8th April 2009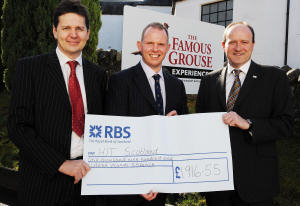 The 250th anniversary of Robert Burns wasn't simply a chance for thousands of revellers to enjoy a wee dram. The Famous Grouse, Scotland's Number 1 whisky, helped many charities to enjoy a more prosperous 2009 by creating 250 limited edition bottles of 37 year old blended malt. In keeping with the humanitarian spirit of Burns, these bottles were only available for charity auction or raffle with a minimum value of £400. As a result, over £70,000 was raised at Burns Suppers and similar events around the world from auctioning The Famous Grouse limited edition blended whisky.
>The Scottish Tourism Forum was successful in its application for a bottle to auction at its dinner held on 9 March to mark Scottish Tourism Week, and raised an impressive £1,916.55 for the Hospitality Industry Trust (HIT) through the sale of raffle tickets at the event.
The Scottish based charity raises funds to support and encourage excellence in the hospitality industry. David Cochrane, Chief Executive of HIT commented: "HIT Scotland is immensely grateful to receive a cheque for such a large amount and the quality of whisky certainly contributed to that! The money raised will go towards the HIT scholarship programme that enables the emerging talent of our industry to learn from the best at home and abroad and bring the new found experiences back to help their business in Scotland. Our thanks go out to the industry for their support, especially Famous Grouse!"
Gerry O'Donnell, Director, The Famous Grouse added: "We're delighted to have been able to help raise money for HIT Scotland which provides a fantastic service for the hospitality and tourism industry in Scotland. Given the humanitarian spirit of Robert Burns it is great to see that The Famous Grouse has been so instrumental in helping people raise funds benefiting a number of charities all over the world."
The creation of The Famous Grouse limited edition bottle formed part of the World Famous Burns Supper Campaign, a partnership between Homecoming Scotland 2009 and The Famous Grouse. The campaign encouraged people across the world to host their own Burns Supper, reaching a total of 3,600 registered suppers.
The Famous Grouse 37 year old blended malt marked both Burns' 250th birthday and the 37 years of his short but fruitful life. Renowned Scottish artist and playwright John Byrne was commissioned to create an original drawing of Robert Burns to adorn this limited edition whisky, making it a unique collector's item.
Many Scottish charities incorporated these bottles into their fundraising efforts, and the goodwill was spread worldwide with many bottles being sent to Burns Suppers as far as Azerbaijan, China, Indonesia, Kazakhstan, Malawi, Latvia and the Ukraine.
<< Back to all the latest whisky news brought to you by Planet Whiskies
Distillery of the Month: November 2023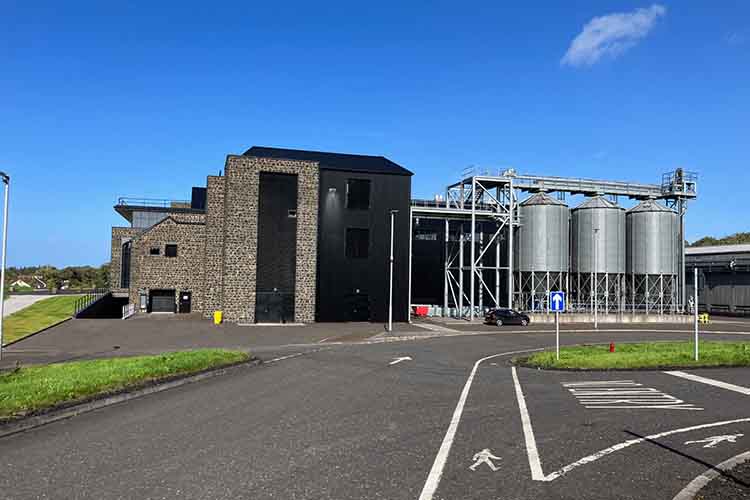 Planet Whiskies visited the new Bushmills Distillery in Northern Ireland on the 25th and 26th of September. Read our review of the experience of Bushmills and Northern Ireland at Planet Whiskies tour of Bushmills and Northern Ireland
You can also read the whole section about Bushmills Distillery at Bushmills Distillery Information on Planet Whiskies... So Bushmills is Planet Whiskies Distillery of the Month title for November 2023
Get Newsletter
Subscribe to our newsletter to get latest news, popular news and exclusive updates.