The Famous Grouse invests in new packaging
Published Date: 18th June 2010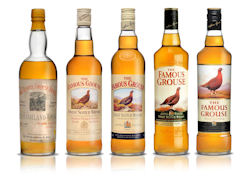 The Famous Grouse has invested in a complete packaging update for its award winning blended Scotch whisky as it enters its 30th year as Scotland's number one whisky*.
The new design, which will be phased in from June 2010, marks the start of a new campaign for the brand in the UK backed by significant investment from Maxxium UK.
Building on the Famous for a Reason theme first communicated in the Christmas TV advertising campaign at the end of last year, the new activity is timed to launch over the summer to support both the On and Off trade, and draw on the brand's rich heritage.
The new packaging has been developed to reflect The Famous Grouse's premium quality, and will see the brand's much loved icon, the red grouse, take a more prominent position. The larger label will command increased standout for the brand, and once again has drawn on the skill of one of Britain's most talented wildlife artists, Rodger McPhail.
Rodger drew the new image of the bird which forms the centerpiece of the new design, set against an authentic Scottish landscape.
Chris Anderson, Marketing Manager, Maxxium UK commented: "The new packaging will deliver added stand-out both in bar and on shelf for The Famous Grouse, with the brand icon, the red grouse, becoming the real hero of the pack.
"The launch of this refreshed packaging marks the start of an intensive year-long campaign, which will communicate The Famous Grouse Famous for a Reason message, and drive increased consumer demand for the brand in both the On and Off trade."
Gerry O'Donnell, Director, The Famous Grouse commented: "We are proud to remain one of Scotland's most iconic brands, and this new packaging is a real celebration of our much loved icon, the red grouse.
"In 2010, we are marking 30 years as Scotland's best selling whisky which is a fantastic achievement for us, reinforcing the consistent quality of this whisky and making it the perfect time to unveil a new look which we hope our fans will love."
Over its 114 year history, The Famous Grouse has constantly updated and reinvigorated its packaging to suit the time, and every bottle has featured its famous red grouse.
Please enjoy our whisky responsibly www.drinkaware.co.uk
*Nielson, Scottish Off Trade, Jan/Feb 1981
<< Back to all the latest whisky news brought to you by Planet Whiskies
Distillery of the Month: November 2023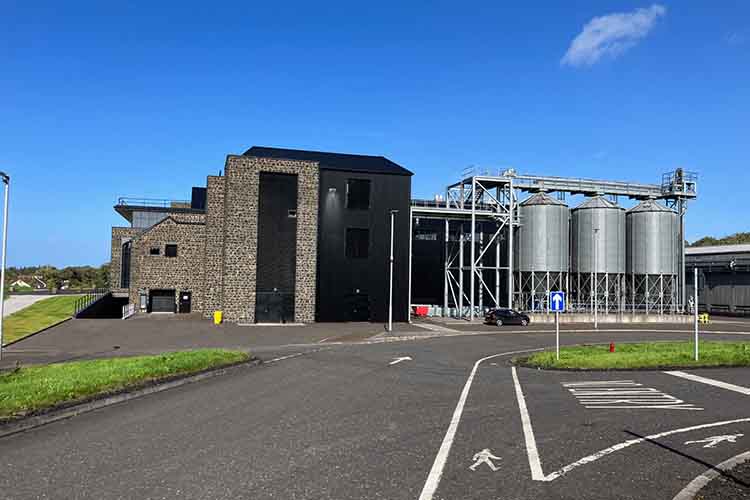 Planet Whiskies visited the new Bushmills Distillery in Northern Ireland on the 25th and 26th of September. Read our review of the experience of Bushmills and Northern Ireland at Planet Whiskies tour of Bushmills and Northern Ireland
You can also read the whole section about Bushmills Distillery at Bushmills Distillery Information on Planet Whiskies... So Bushmills is Planet Whiskies Distillery of the Month title for November 2023
Get Newsletter
Subscribe to our newsletter to get latest news, popular news and exclusive updates.