RAF Team Nail the Impossible - The Drambuie Pursuit 2011
Published Date: 14th April 2011

14 April 2011, Edinburgh: Four serving members of the Royal Air Force have won a £2,500 donation for the RAF's Benevolent Fund (RAFBF) after securing the number one qualifying position for the high octane Scottish endurance race, The Drambuie Pursuit.
Team ultRAFast, which includes Squadron Leader Alan Rutledge; Flight Lieutenants Tom Kinsley and Simon Ramsden; and Flying Officer Chris Carrington-Smith, won over a quarter of the votes for their online entry video and pledge to support the RAFBF.
Taking place 13-15 May, the epic Drambuie Pursuit covers 100 miles of the Scottish Highland's rugged terrain and includes activities such as rock climbing, white water rafting, downhill mountain biking, kayaking and buggy racing.
UltRAFast will now compete head to head against nine other international teams including an American celebrity team lead by professional athlete, NFL Pro-American Football star Jeremy Shockey. Carolina Panther player Shockey was the winner of the first NFL Pro-American Football Rookie Award in 2002 and is a two time Pro-Football Champion.
The race is inspired by events that took place more than 260 years ago. In 1746 after a failed attempt to claim the British throne, Bonnie Prince Charlie was pursued across the highlands by the Government forces but escaped with the help of his loyal clansmen. In gratitude for their help he passed on the top secret recipe for his personal elixir which became Drambuie.
UltRAFast team member, Flight Lieutenant Tom Kinsley said: "All of us share a mutual passion for the great outdoors and adrenalin fuelled adventures. Thanks to Drambuie, we will be able do what we love best, in one of the most beautiful parts of Scotland. The fact that we are doing it for such a worthy cause makes it all the more special.
"As serving members of the Royal Air Force we all are affected by operations in Afghanistan, either personally or through friends and work colleagues. The Benevolent Fund provides an essential support for all members of the RAF, past and present. The help and advice it offers whether financial, personal or dealing with injuries and bereavement cannot be overstated."
Will Birkin, Senior Brand Manger Drambuie said: "UltRAFast make worthy winners of the charity prize money and Drambuie is delighted the funds are going to such a worthwhile cause. The premise behind the Drambuie Pursuit is that working together, friends and colleagues can "Nail the Impossible" and achieve results above all expectations. UltRAFast live by that very same code every day in their working lives. We wish them, and all of the teams, best of luck in the Pursuit challenge in May."
The RAF's leading welfare charity, the RAFBF provides practical, financial and emotional support to serving and former members of the RAF as well as families. The RAFBF deals with a wide range of issues from childcare and relationship difficulties, to injury and disability and from financial hardship and debt to illness and bereavement.
The spirit of Drambuie lives on and over the years this unique whisky liqueur has been passed down through generations carrying with it a sense of adventure, culminating in this exciting event. Today people around the world are enjoying Drambuie served long with & ginger beer; know as The Drambuie Ginger Nail, a refreshing twist on the classic Drambuie cocktail The Rusty Nail.
For more information on Drambuie Pursuit please visit: www.drambuie.co.uk/pursuit
<< Back to all the latest new brought to you by Planet Whiskies
Distillery of the Month: November 2023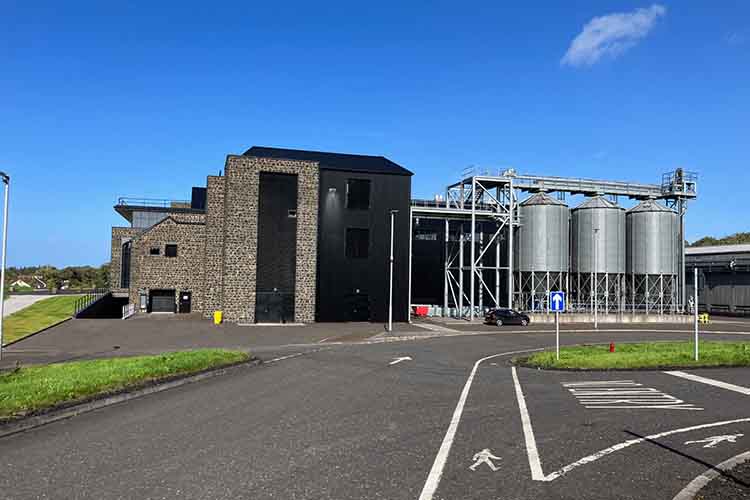 Planet Whiskies visited the new Bushmills Distillery in Northern Ireland on the 25th and 26th of September. Read our review of the experience of Bushmills and Northern Ireland at Planet Whiskies tour of Bushmills and Northern Ireland
You can also read the whole section about Bushmills Distillery at Bushmills Distillery Information on Planet Whiskies... So Bushmills is Planet Whiskies Distillery of the Month title for November 2023
Get Newsletter
Subscribe to our newsletter to get latest news, popular news and exclusive updates.