Cutty Sark Whisky Takes Flight for 2013 with Loch Lomond Seaplanes
Published Date: 26th March 2013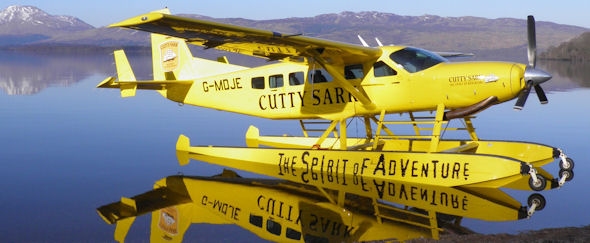 Cutty Sark blended Scotch whisky, acquired by Edrington just over three years ago, is truly taking flight, with the announcement of their first ever seaplane partnership with Loch Lomond Seaplanes - coinciding with the re-introduction of the brand to the UK.
Cutty Sark celebrated its 90th birthday on the 23rd March this year and is one of the top 10 Scotch whisky brands in the world. From Japan to Brazil, Sweden to Spain, you will find people enjoying the smooth taste of the Cutty Sark blend. As part of this increased focus on global markets, the whisky originally created for export during the time of the Prohibition also leads a charge back to the USA, one of it's most important markets.
Inspired and originally named after the world famous Clipper that re-opened recently in London, a ship that was actually built just 10 miles away from the brand's HQ in nearby Dumbarton. Capitalising on the whisky's inherent pioneering attitude, Cutty Sark is establishing itself as an urban brand adopting 'The Spirit of Adventure' as its call to action. It aims to break away from traditional whisky brand stereotypes by targeting a younger consumer.
Everything from the brand is new - from packaging, range, materials and distribution plans through to a truly groundbreaking PR event in London in the Autumn. Edrington has also committed to investing £20m on the brand in the next 5 years, covering both new and existing markets globally. This increase in investment is forecast to push sales up by nearly 40% across the world in the next 5 years – the brand is set to soar again!
The range is now available in specialist retailers from Edinburgh, Glasgow to London, as well as in some of the finest city bars.
Jason Craig, Global Brand Controller, Cutty Sark blended Scotch whisky comments:
"2013 is going to be a truly momentous year for the Cutty Sark brand. The stunning bright yellow seaplane really reflects what we hope will be the journey for our whisky brand for the next five to 10 years; from its roots as a Scotch to taking flight as an urban, relevant and pioneering whisky for new generation of whisky drinkers."
David West, Director of Loch Lomond Seaplanes comments:
"When Cutty Sark approached us it was an exciting proposal. As a brand that symbolises adventure, excitement and always challenging stereotypes, we couldn't wait to be involved. Now to see the seaplane take to the skies from the famous shores of Loch Lomond in front of Cameron House Hotel, it's clear Cutty Sark has come home."
For more information on Cutty Sark blended Scotch whisky, please contact the PR team at CuttySarkPR@thisisinkling.com or call 020 7697 0608
<< Back to all the latest whisky news brought to you by Planet Whiskies
Distillery of the Month: November 2023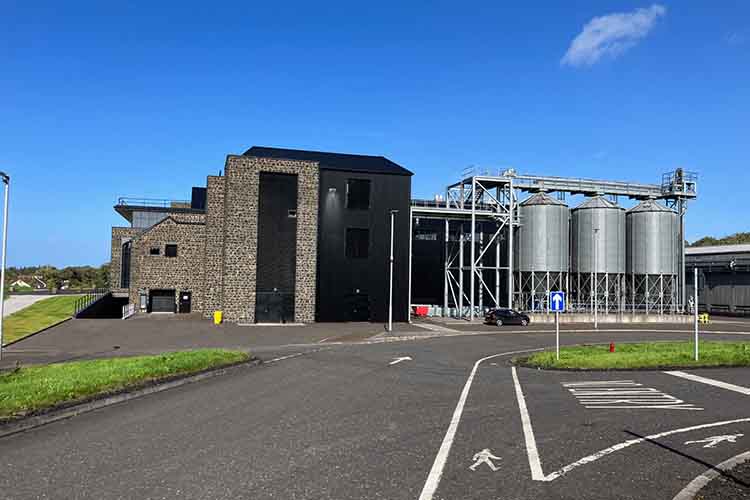 Planet Whiskies visited the new Bushmills Distillery in Northern Ireland on the 25th and 26th of September. Read our review of the experience of Bushmills and Northern Ireland at Planet Whiskies tour of Bushmills and Northern Ireland
You can also read the whole section about Bushmills Distillery at Bushmills Distillery Information on Planet Whiskies... So Bushmills is Planet Whiskies Distillery of the Month title for November 2023
Get Newsletter
Subscribe to our newsletter to get latest news, popular news and exclusive updates.