Chivas Regal 18 year old by Vivienne Westwood unveiled at London fashion week - 21st February, 2011
Published Date: 21st February 2011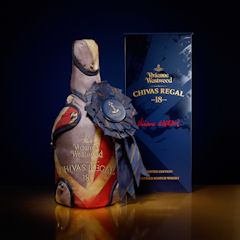 British luxury brands Chivas Regal and Vivienne Westwood have announced a new collaboration at London Fashion Week – the limited edition Chivas Regal 18 Year Old by Vivienne Westwood.
One of the world's most acclaimed fashion designers, Vivienne Westwood's creation for Chivas Regal clearly illustrates Westwood's unparalleled reputation for design excellence and pattern cutting know how.
With the current design of the Union Flag dating back to 1801 and Chivas Brothers roots also being traced back to this iconic year, the distinctive bottle quite audaciously and proudly appears cloaked in Vivienne Westwood's Union Jack print, as first seen in a Gold Label collection in Paris.
Westwood uses her expertise in tailoring and cutting, re-imagining the bottle as a figure to be adorned to create a luxurious and unique three-piece coat in true Vivienne Westwood style.
Dame Vivienne Westwood said: "I am English, so it is impossible for me to ignore British culture in my designs. It is really very satisfying to interpret some of my designs into other mediums beyond fashion."
The collaboration marks an important step for Chivas Regal, the world's first luxury Scotch whisky, following previous work with leading fashion brands Alexander McQueen and Christian Lacroix.
James Slack, International Brand Director for Chivas Regal said: "Strong British heritage and luxury craftsmanship serve as the foundation to both Chivas Regal 18 Year Old and Vivienne Westwood. The work that our Master Blender, Colin Scott, puts into crafting Chivas Regal 18 Year Old is in many ways the same to that of a fashion designer – there is a true art to what they do. As the world's No 1 ultra premium Scotch whisky, we are delighted to work with what many would consider Britain's most iconic fashion house."
Chivas Regal 18 Year Old by Vivienne Westwood will be released as a limited edition with only 2,500 bottles available internationally and priced from US$495.00 duty free. The release coincides with Vivienne Westwood's Autumn/Winter 2011 Red Label show in London.
Chivas Regal 18 Year Old is a luxurious blend of whiskies, hand-picked for their exceptional richness, including more than 20 of Scotland's rarest single malts aged for a minimum of 18 years.
<< Back to all the latest whisky news brought to you by Planet Whiskies
Distillery of the Month: December 2023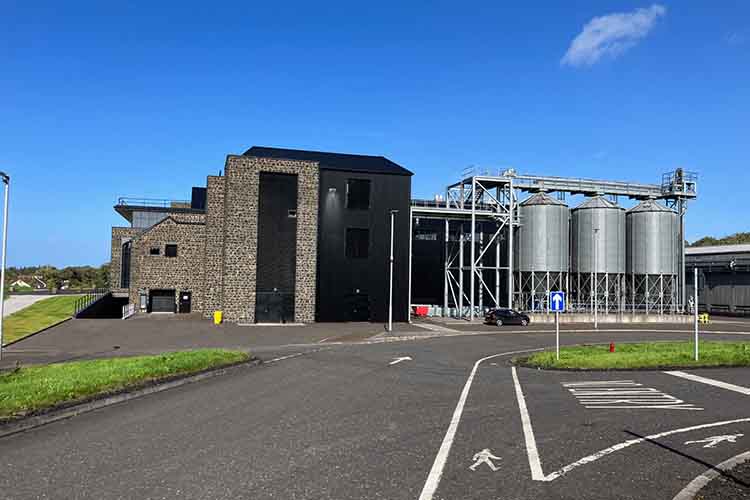 Planet Whiskies visited the new Bushmills Distillery in Northern Ireland on the 25th and 26th of September. Read our review of the experience of Bushmills and Northern Ireland at Planet Whiskies tour of Bushmills and Northern Ireland
You can also read the whole section about Bushmills Distillery at Bushmills Distillery Information on Planet Whiskies... So Bushmills is Planet Whiskies Distillery of the Month title for December 2023
Get Newsletter
Subscribe to our newsletter to get latest news, popular news and exclusive updates.