Financial results highlight Chivas Brothers star performers
Published Date: 1st September 2011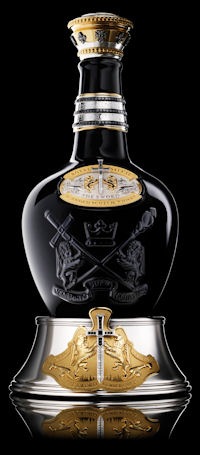 Chivas Brothers, the Scotch whisky and premium gin business of Pernod Ricard, posted impressive sales figures for all of its strategic brands in the 2010/2011 financial year, with particularly strong performances from Royal Salute, Chivas Regal, Ballantine's and The Glenlivet.
The world's leading luxury Scotch whisky, Royal Salute, enjoyed a year of double digit sales growth (+27%), making it the fastest growing strategic brand within the Pernod Ricard portfolio and registering a new historical high in volume. This success reflects Royal Salute's promotion to global priority brand status by Pernod Ricard in May 2010.
Chivas Regal achieved its highest ever volume of 4.6 nine litre cases, beating the previous peak in 2007/2008, with volumes rising by 7% and sales rising by 9%. It also demonstrated its strong premiumisation by growing sales of Chivas Regal 18 by 23%, reinforcing its leadership of ultra-premium Scotch globally, and Chivas Regal 25 by 70%.
Ballantine's, the world's No 2 and Europe's No 1 Scotch whisky, exceeded sales of 1m nine litre cases in France, the world's biggest Scotch market, for the first time. The brand also achieved strong growth in Asia, Latin America and Eastern Europe resulting in a global sales rise of 8% and an annual volume of 6.3m 9 litre cases (+7%).
The Glenlivet became only the second single malt to exceed a milestone of 700,000 nine litre cases, growing sales by 14% globally and ending a very strong year with the launch of its Master Distiller's Reserve in UK airports.
Beefeater gin achieved good sales growth of 4% with a dynamic and consistent marketing campaign that helped deliver growth in its biggest market Spain despite challenging market conditions and sales declines for many other spirits brands.
Christian Porta, Chairman and CEO of Chivas Brothers Limited, said: "These impressive growth figures represent historical highs for many of our brands and demonstrate the depth of our aged-whisky and premium gin portfolio. In particular, Royal Salute's position as the fastest growing strategic brand within the Pernod Ricard portfolio underlines the increasing global demand for prestige Scotch whisky, and the ongoing opportunity for Chivas Brothers to continue to lead the luxury category with innovation and creativity."
Luxury in Action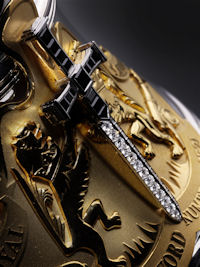 Following significant investment in a long-term brand building programme, Royal Salute's latest achievement was further supported by a year of prestige innovation starting with the launch of Royal Salute 62 Gun Salute. This exceptionally luxurious product priced at US$2200 in duty free and available mostly in Asia has seen demand outstrip available supply. Chivas Brothers also took the luxury Scotch whisky category into new territory with the launch of Royal Salute Tribute to Honour – an exclusive limited edition of 21 bottles from a blend of casks that have been ageing for at least 45 years. Developed with Garrard and retailing at US$200,000 per bottle, the expression represents the ultimate tribute to the Honours of Scotland.
In addition, Royal Salute's association with international polo - 'The king of sports and the sport of kings' - offers a creative and prestigious platform to communicate the brand's luxury credentials. The brand's World Polo programme maps polo events against key growth markets, resulting in a series of sponsorships in China, India, Dubai, Brazil and the US. Highlights include the Sentebale charity tournament in the UK, in which Prince Harry and the Duke of Cambridge competed, and sponsorship of the Duke of Cambridge's team in the Foundation Cup tournament in California, during the Royal couple's tour of North America.
<< Back to all the latest whisky news brought to you by Planet Whiskies
Distillery of the Month: November 2023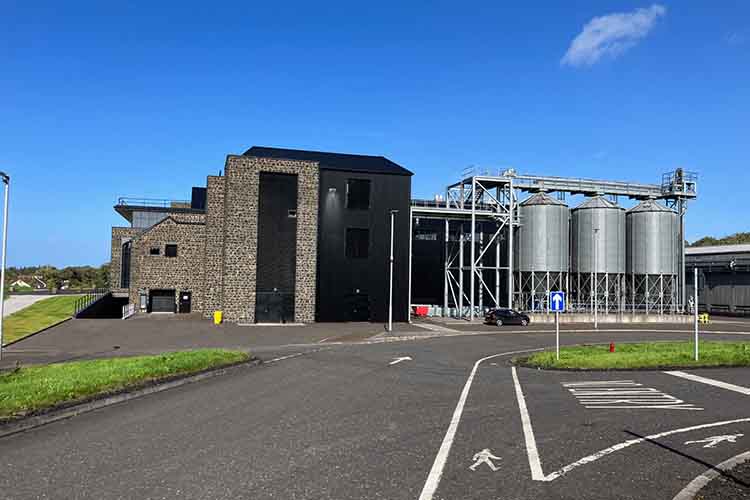 Planet Whiskies visited the new Bushmills Distillery in Northern Ireland on the 25th and 26th of September. Read our review of the experience of Bushmills and Northern Ireland at Planet Whiskies tour of Bushmills and Northern Ireland
You can also read the whole section about Bushmills Distillery at Bushmills Distillery Information on Planet Whiskies... So Bushmills is Planet Whiskies Distillery of the Month title for November 2023
Get Newsletter
Subscribe to our newsletter to get latest news, popular news and exclusive updates.