Strong Year for Chivas Brothers in 2012 - 30th August, 2012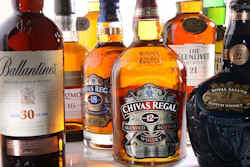 Chivas Brothers, the Scotch whisky and premium gin business of Pernod Ricard, confirmed strong performances for all of its strategic brands over the last financial year*, with its flagship, Chivas Regal, delivering +7% volume growth as it approaches annual global sales of 5 million 9 litre cases. The original luxury whisky grew net sales faster at +11%, consolidating it as the No 2 Scotch whisky by value**.
Chivas Regal volumes grew strongly in emerging markets such as Brazil, Russia, India and Vietnam. Sales in Global Travel Retail exceeded 1 million 9 litre cases annual sales for the first time, following double-digit growth in this sector over the last year. In China, where Chivas Regal is the undisputed No 1 Scotch whisky, both volume and value growth increased strongly.
The brand's buoyant performance was helped by the profitable contribution of Chivas Regal 18 Year Old, which sold over 300,000 9 litre cases to maintain leadership of the ultra premium category***. Chivas Regal 18 Year Old also posted double-digit growth figures in key markets such as China, Russia, India, US, Vietnam and Global Travel Retail.
* Pernod Ricard financial results, July '11 – June '12
** Impact Top 100 Premium Brands 2012
***Chivas Regal 18 RRP = £50
Christian Porta, Chairman and CEO of Chivas Brothers, commented: "During the year, Chivas Regal has consistently demonstrated luxury, authenticity and the dynamism of Scotch whisky. Over the last 10 years, backed by the strong Pernod Ricard distribution network and a strategy of innovation, Chivas Regal has reaffirmed its iconic status and continues to grow in many emerging Scotch whisky markets.
"In addition to Chivas Regal, the overall strong performance of our key brands underlines the importance we have placed on investing in both our operations and innovation to secure a strong future for our truly global portfolio," concluded Porta.
Royal Salute, the only exclusively prestige Scotch whisky brand, continued its impressive success story with another year of +20% volume growth exceeding 200,000 9l cases, a significant milestone for the prestige Scotch whisky category. Dramatic net sales performance of +23% across the range, which is priced from £100 to £1600, alongside the roll out of its World Polo sponsorship programme and strong marketing activity around the Diamond Jubilee, made this a significant year for Royal Salute.
The Glenlivet, the No 2 single malt Scotch whisky in the world, achieved a volume increase of 15% to surpass the 800,000 9l case mark for the first time and a value increase of 19% globally. It further strengthened its No 1 position in the US, the world's largest single malt whisky market, and saw strong growth in Asia, buoyed by a programme of new product development and direct consumer interaction.
Ballantine's, the world's No 2 and Europe's No 1 Scotch whisky, achieved a stable performance despite the effects of the economic downturn in Spain and duty increases in France; the two largest markets for the brand. Offsetting this was a very strong performance in emerging markets such as Poland, Russia and Brazil. New advertising campaigns and social media applications, alongside the prestigious Ballantine's Championship event in Asia, have continued to convey the brand message 'Leave an Impression' to consumers globally.
Beefeater Gin posted a strong volume increase of 6%, taking it to 2.5 million 9 litre cases over the year, a historical high for the world's leading premium gin. In Spain, Beefeater Gin strengthened its position as the No 1 white spirit brand with high single-digit growth. Beefeater Gin maintained a strong focus on marketing its unique London credentials, launching a special edition bottle celebrating London in 20 countries and showcasing London music talent to consumers and digital audiences at major events in Madrid and Moscow during the year.
<<To see the history and buy whiskies from Chivas Brothers
<< Back to all the latest whisky news brought to you by Planet Whiskies
Distillery of the Month: November 2023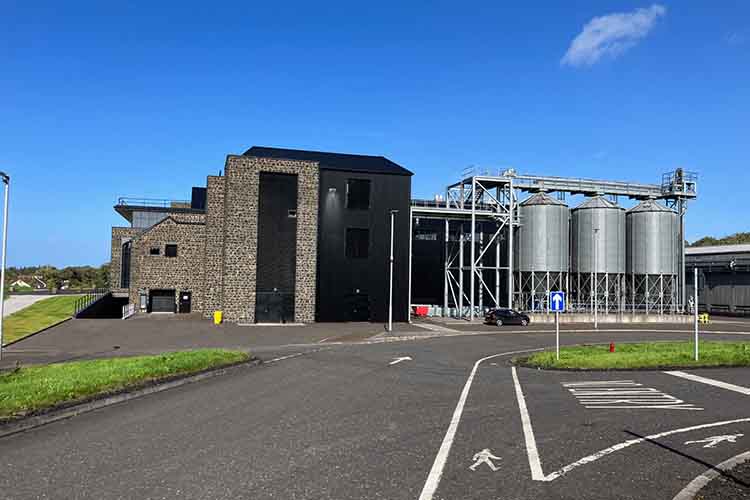 Planet Whiskies visited the new Bushmills Distillery in Northern Ireland on the 25th and 26th of September. Read our review of the experience of Bushmills and Northern Ireland at Planet Whiskies tour of Bushmills and Northern Ireland
You can also read the whole section about Bushmills Distillery at Bushmills Distillery Information on Planet Whiskies... So Bushmills is Planet Whiskies Distillery of the Month title for November 2023
Get Newsletter
Subscribe to our newsletter to get latest news, popular news and exclusive updates.